* Kidding, it's a Warmoth build. Only put the decal on there because I hate blank headstocks. No worries, oh defenders of ethics, I won't fool anyone in making them believe it's a Charvel.
But inspired by Charvel, it is!
It's my very first build with all new parts and I'm not quite used to "anything brand new" on a guitar. I guess I find the whole guitar kinda "stiff". I probably need to play it for some time before it has more of a "worn in" feel. Pretty happy overall, beside Warmoth's "Wizard" neck profile ( I prefer thin neck profiles) , which I expected to be more Wizard-like. It's more of a thinner C-shape, close to the Charvel profile, without being as nice as a Charvel. Time will tell if I stick with this neck.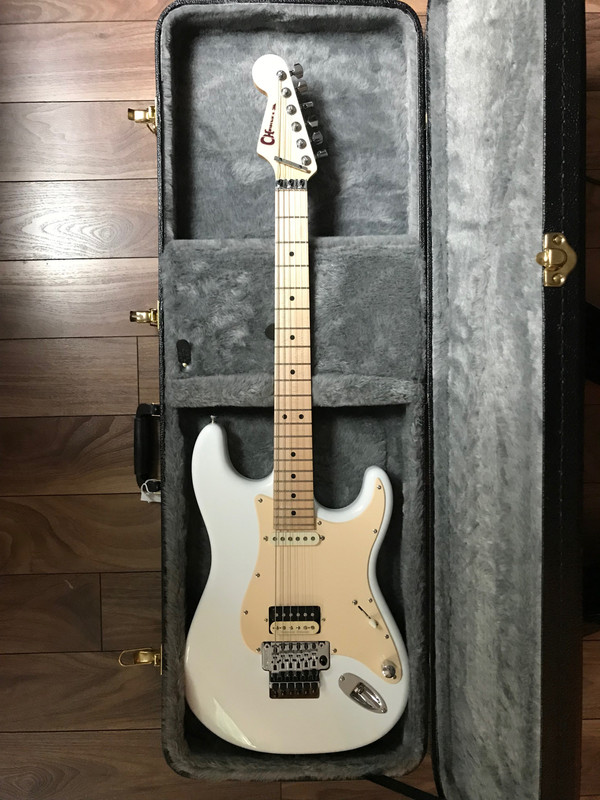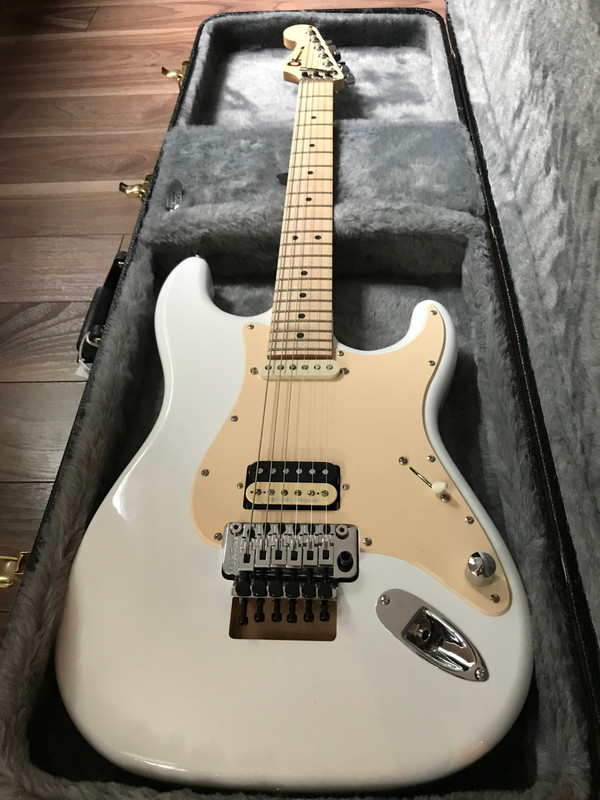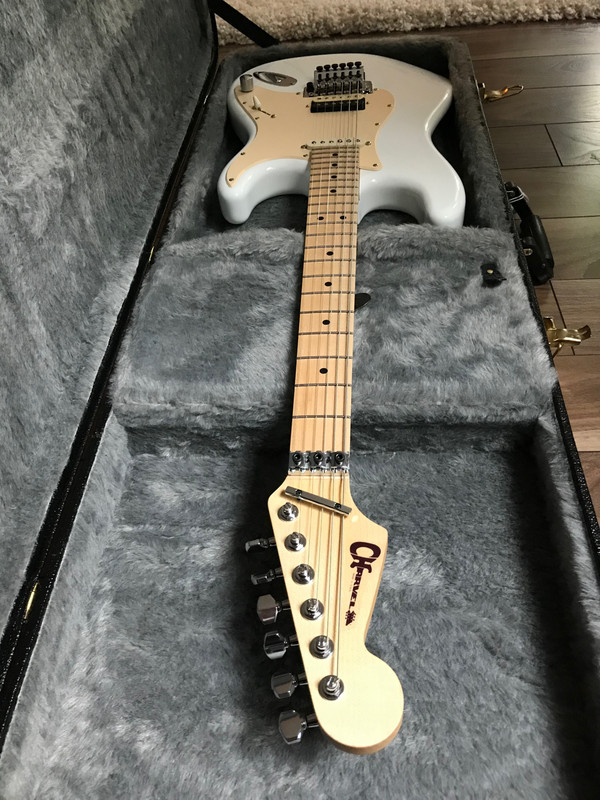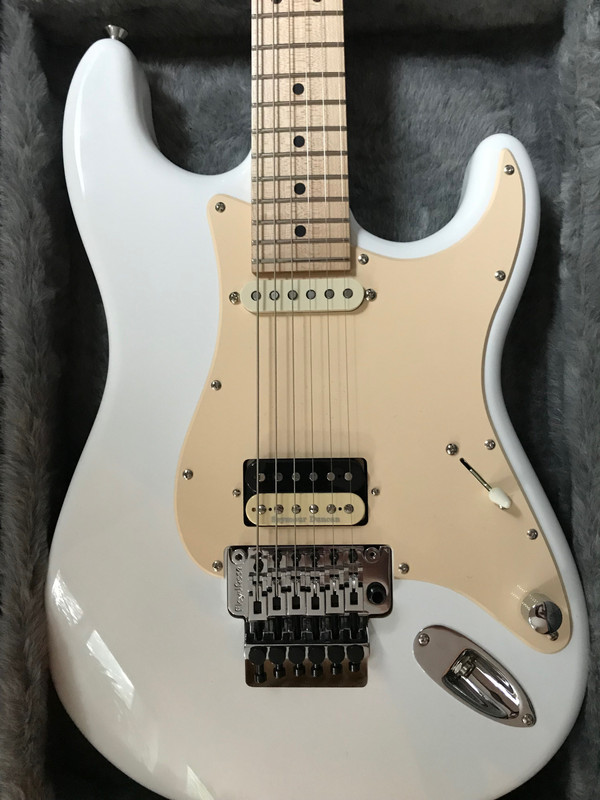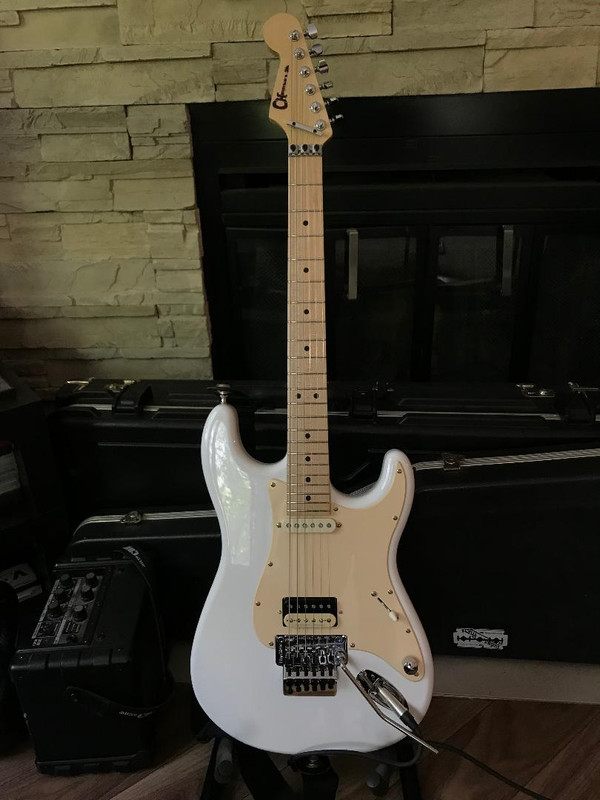 SD Distorsion in the bridge.
Dimarzio Heavy Blues 2 in the neck.
Floyd Rose 1000 series
24.75 scale length
Gotoh SG381 Locking tuners
Body specs :
Scale: 25-1/2"
Wood: Alder
Rout: Top Rout
Pickup Rout: Universal
Controls:None
Bridge: Recessed Original Floyd Tremolo
Jack Rout: Strat® Top Jack Rout
Neck Pocket: Strat® Shape
Mounting Holes: Standard 4 Bolt
Contours: Tummy Cut / Forearm Contour
Top Finish: Alpine White
Back Finish: Alpine White
Finish Type: Gloss Finish
Neck specs :
Style: Stratocaster®
Construction: Gibson® Scale (24-3/4") Conversion
Scale: 24-3/4" Conversion
Orientation: Right Handed Reverse
Neck Wood: Quartersawn Maple
Fingerboard Wood: Quartersawn Maple
Nut Width: 1-11/16"
Back Shape: Wizard
Fret Size: SS6105 (Stainless)
Tuner Ream: Gotoh/Grover (13/32" 11/32")
Radius: 10-16" Compound
Fret #: 22
Mounting Holes: Standard 4 Bolt
Inlays: Black Face Dots
Side Dots: Black Side Dots
String Nut: R4 Floyd Prep Shelf Only
Finish: Clear Satin Nitro