I have had this guitar's progress documented in a build thread, and now it can finally upgrade to its own NGD thread because it is finito!
It has been so exciting watching the different parts of this guitar come to life.
Watching Dylan absolutely NAIL the color and fade i asked for, and his interpretation of a shattering bulb inlay (which i believe was Nolly's suggestion!) absolutely blows me away.
Dylan is one of the most depressingly talented artists i have ever been fortunate enough to meet, and an absolute pleasure to work with, so i can't recommend working with him enough!
The one catch is that Nolly will be arriving here on Monday with the guitar, so i haven't played it yet, but as soon as i get it, i will update with a review and some pictures as well! Nolly says it is an incredible instrument however, so i have no doubts that i will love it dearly.
Specs are:
Korina Body
Bolt On Hard Rock Maple Neck
Ebony Fretboard
White Binding on Neck and Headstock
Luminlay side dots with Black Binding around them
Custom "Shattering Bulb" inlay and Offset Dots
Quilt Maple top in White to Blue fade.
BKP Aftermath 7 set
Hipshot Bridge
1 Vol/No Tone
3 Way Petrucci style switch wired with split inner coils in the middle position.
Anyways on to the pics that Dylan sent me of the completed instrument: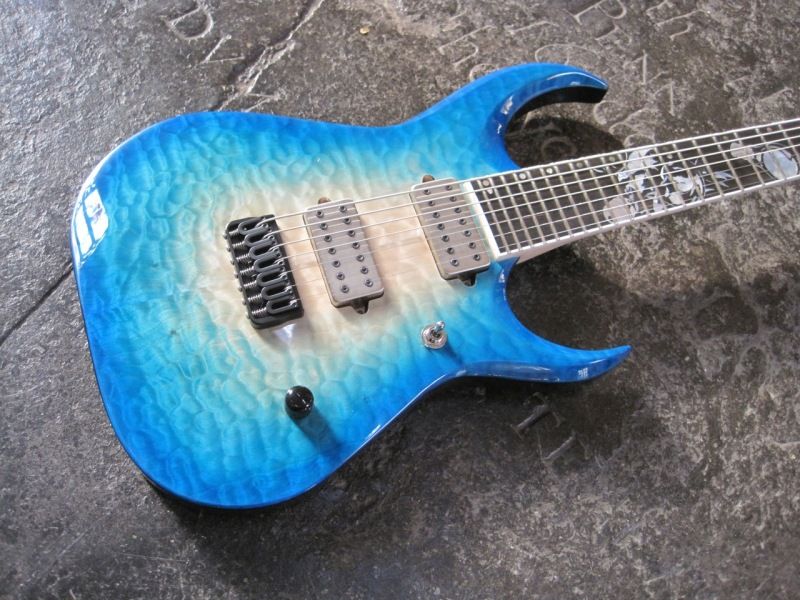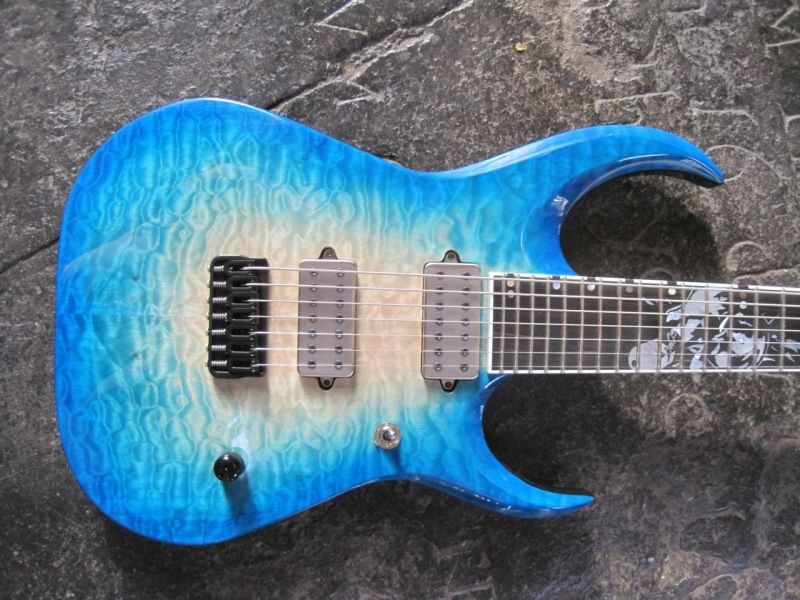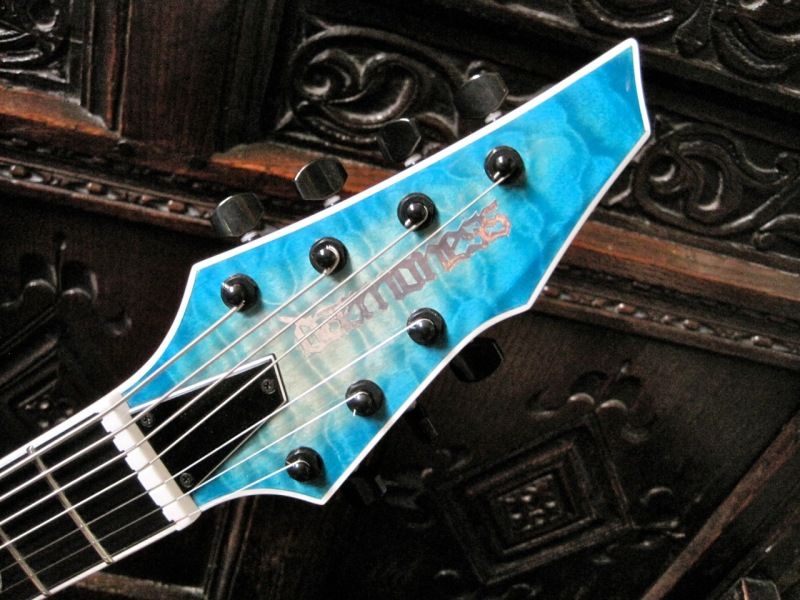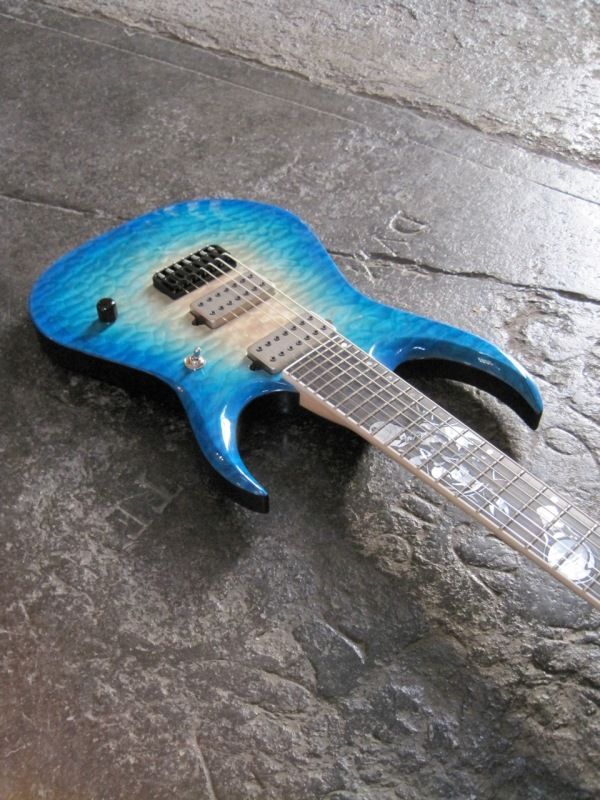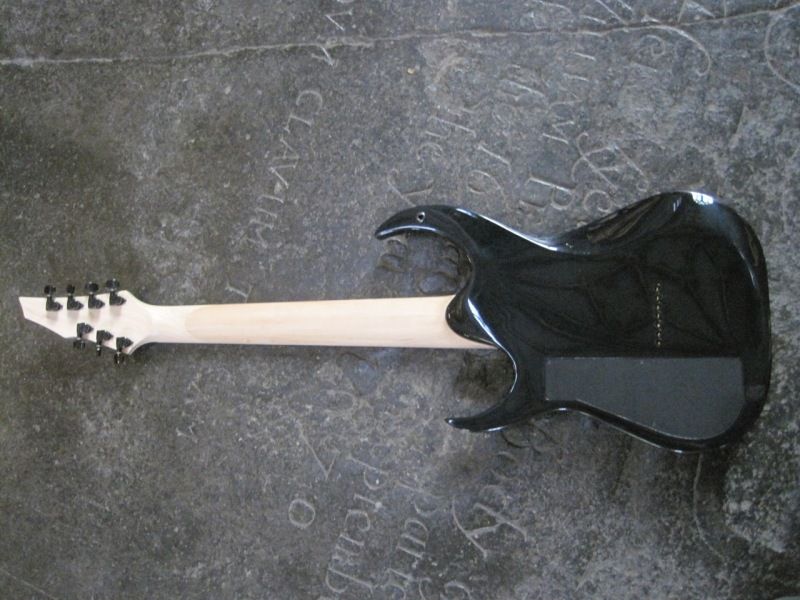 And here are some pics of the "Shattering Bulb" inlay.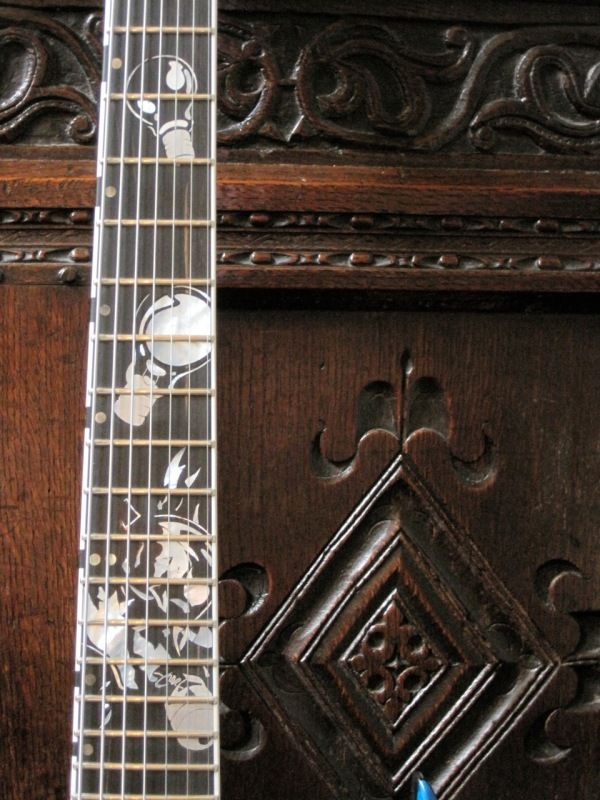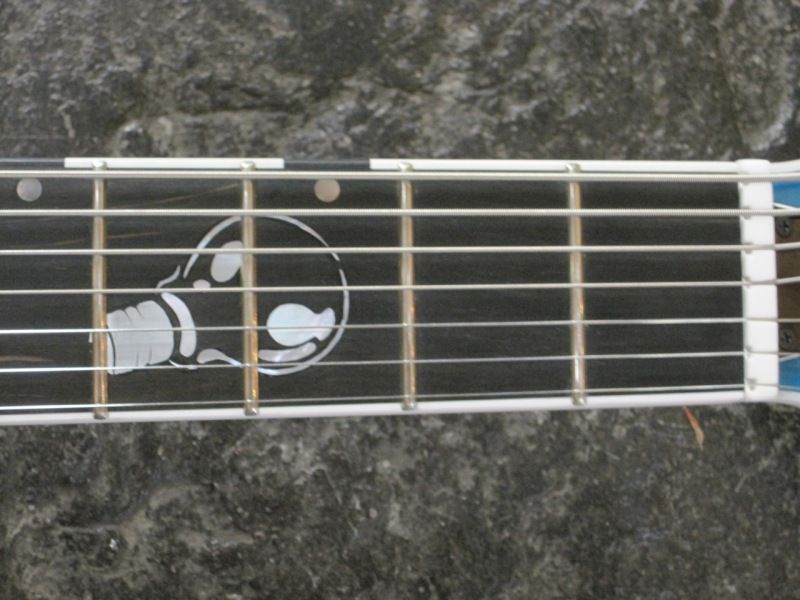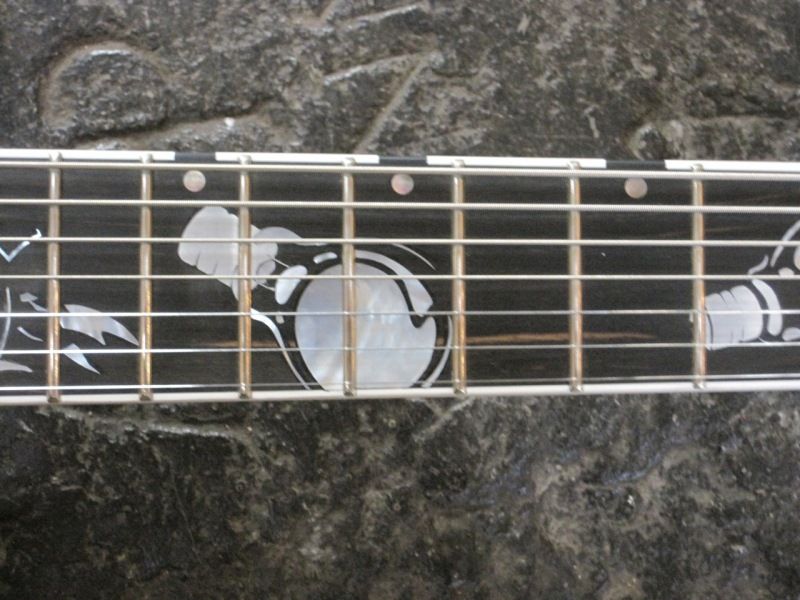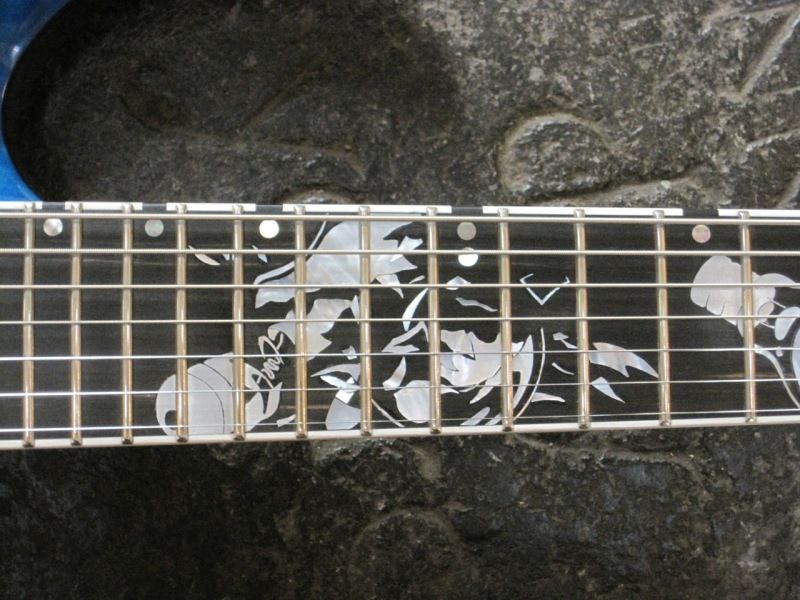 Anyways, im so stoked for this guitar! Cant wait to get some clips/videos of this up and running for ya!