Thanks to my drummer getting a new bike, I am finally getting back into the cycling game without spending a couple hundred on repairing the GT!
I now have in my possession an Oryx Equipe 80. Your instinct is probably to say "what a weird model name" - it turns out these were built in Quebec. I'm not telling my drummer, he doesn't like the province
.
(Mine is a little different)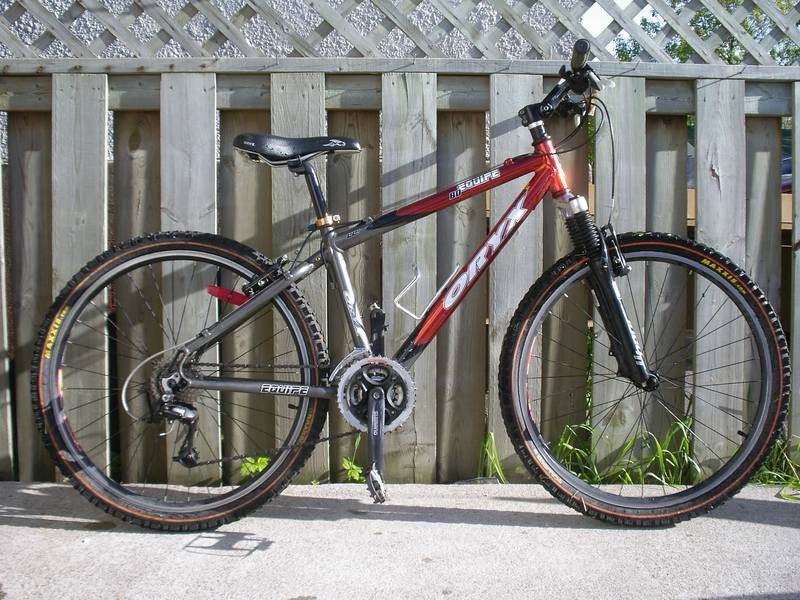 Here's what I could find out online:
- Aluminum frame
- Shimano Acera and Alivio Derailers
- V-Brakes (there was a disc option)
- Rock Shox Judy II Front Suspension (stoked this probably doesn't need upgrading as I'm not an intense rider)
- Quick Release Front and Rear Wheels
This was his dad's bike for commuting before it was his, so it's been well maintained.
It's not fancy, it's not that new, but it's in great shape and unlike the GT I bought it actually works
. I'm about to inflate the tires and YT how to swap handlebar grips.
I really need to get more exercise and I miss riding. Let's hope I don't break this one!