Brief & Accurate Description of gear/guitar:1992 Ibanez RG550DXPN Purple Neon
Modifications (if any):
Accessories (hardshell case etc):Hardshell Peavey Case(It fits somewhat)
Location (City,State or City,Country)
rospect,CT U.S.A
Contact Info (No Phone #s)
[email protected]
References Required (eBay or other forum userid):ebay-Kate2Kate
Sold
:[/COLOR][/B]
Sevenstring.org - The Seven String Guitar Authority.
Here's the NGD..I've got a tele in my sight..This guitar is awesome. Despite some chips,nicks and bruises,this is a prime example of fine Japanese luthiery.Everything works great and the frets are in great condition.Lo-pro trem,thin Wizard neck,rare color..You know you want it..You won't find another like it at this low price..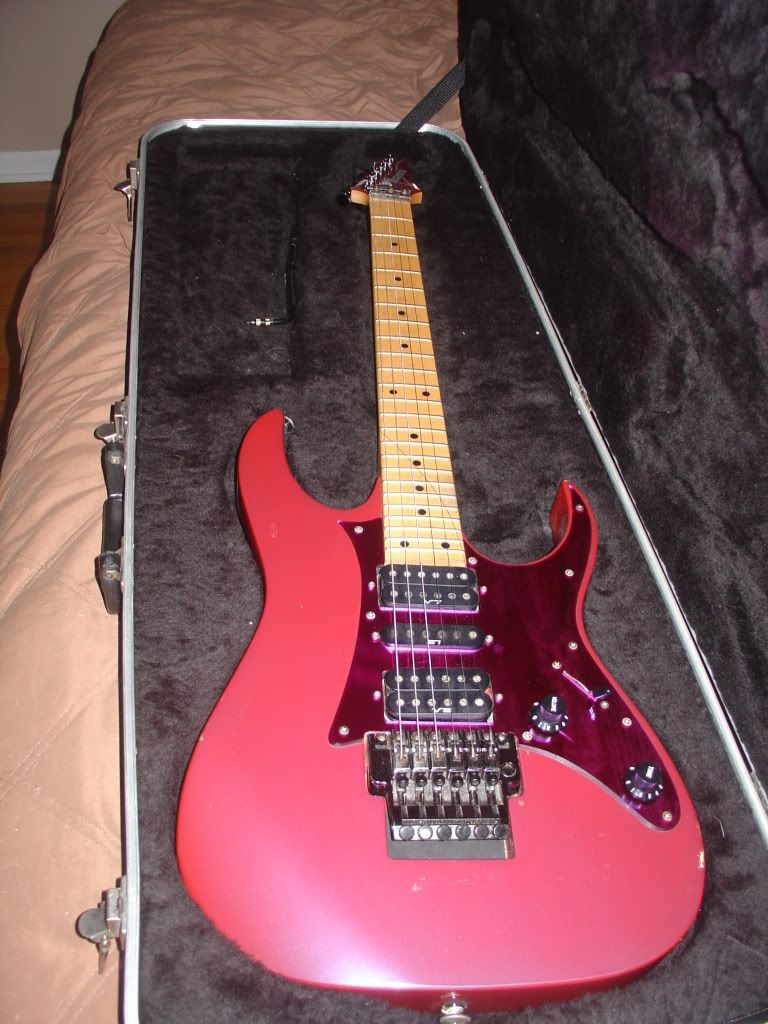 __________________