Discussion Starter
·
#1
·
A lot of you already know about my accident a year ago, which left my beloved GTI in this state: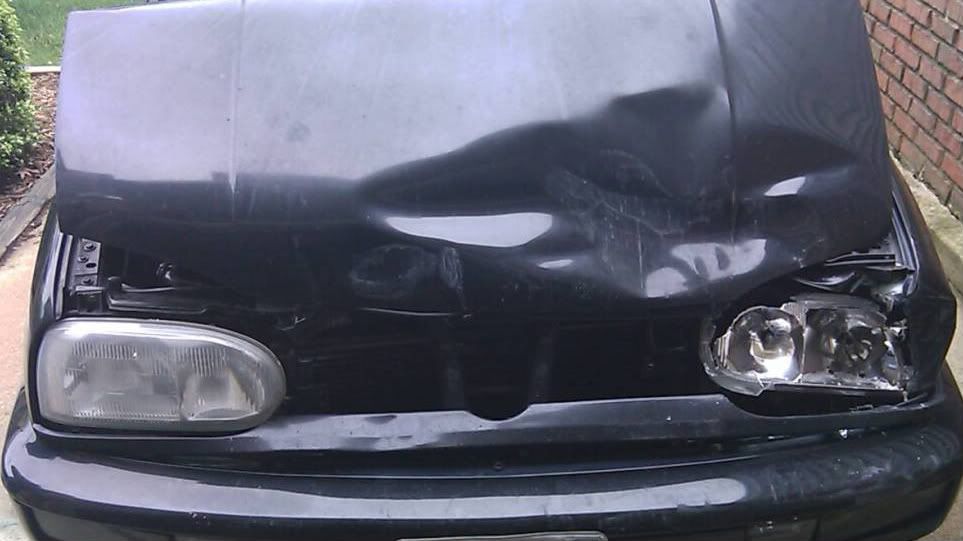 I picked up a new daily driver shortly after this, and the car has been sitting in my garage, waiting for my annual bonus.
Well, the bonus just came in, so I'm going all in, ordering engine internals. I have a set of Wössner 11.0:1 pistons, Integrated Engineering forged rods, 1mm over valves and heavy duty valve springs, and Techtonics Tuning 268 degree camshafts. I'll be spending the spring tearing down the motor and rebuilding it, while the head goes off for a 3 angle valve job. After the ECU reprogram, I should be around 210hp at the wheels (stock is around 152hp).
I'll be buying a new hood and pounding out the front fender (and some miscellaneous other parts), just to get the car back up and running, so we can tune it. After that, I start hunting down body parts, and look for a good paint shop. :metal: