Discussion Starter
·
#1
·
I got tired of waiting for the 5-way buss to come in for my Strat, and I play my Xtone more anyway, so I just put the 57/66 I got into the LTD. It was totally worth not screwing the 5-way buss + soldering the pickups, because the solderless install is so clean and amazing and totally reversible. Grainy cell phone pics in 3... 2... 1...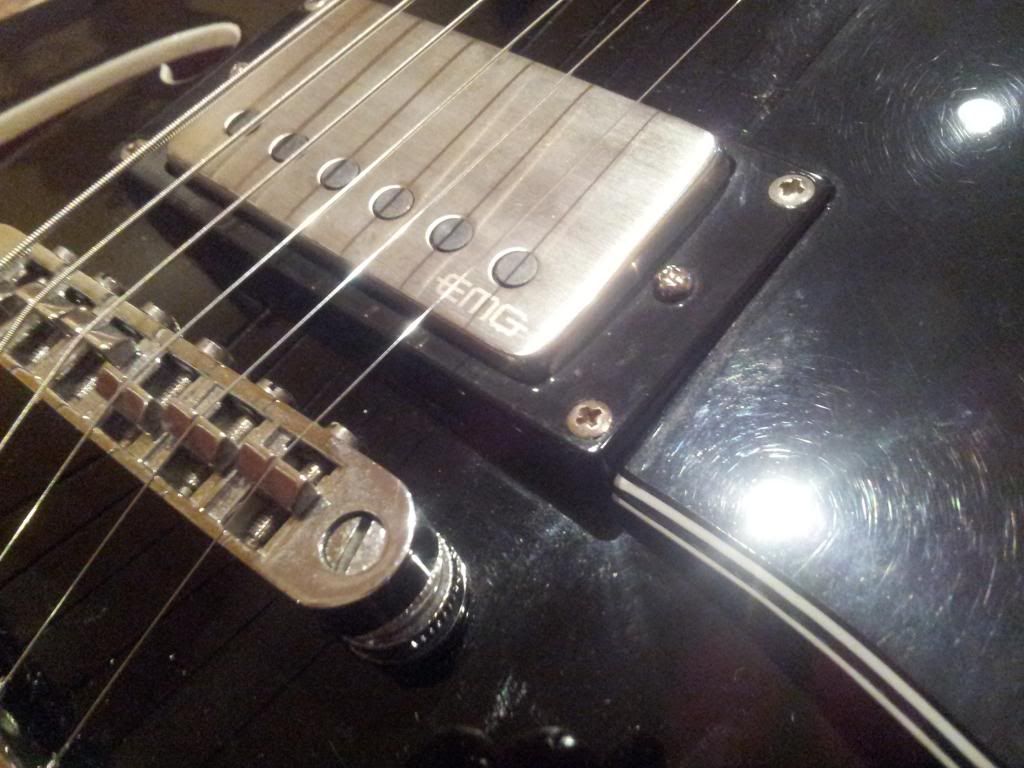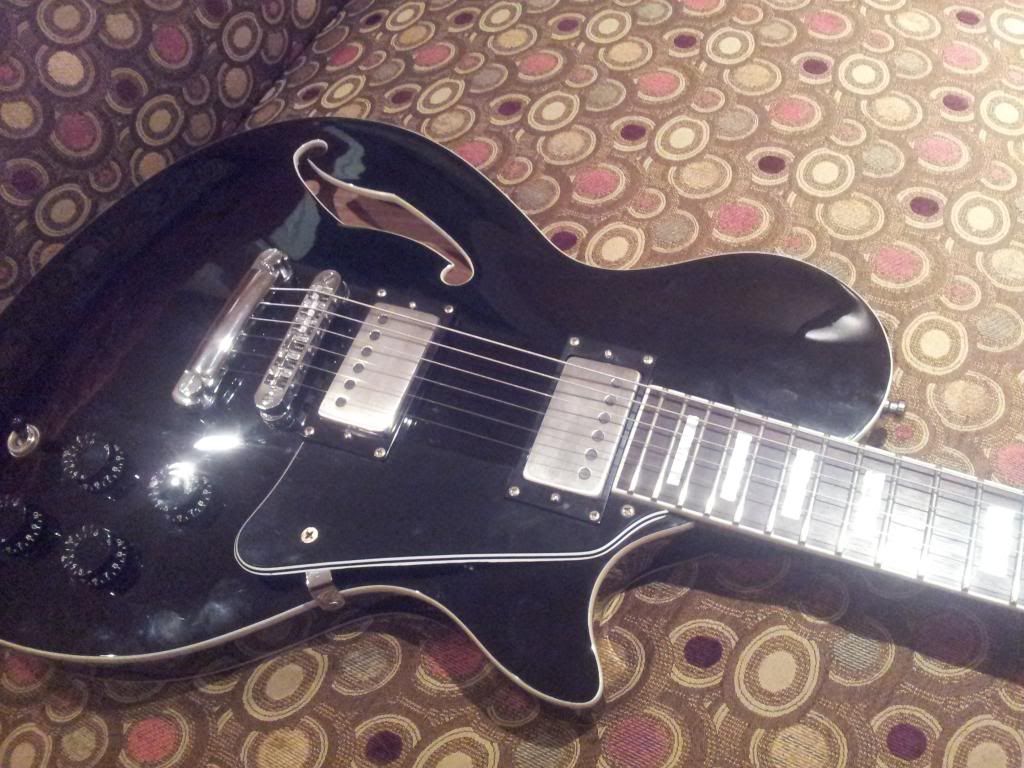 Longwinded review in 3... 2... 1...
They smoke. Possibly my favourite pickups to date. I don't know if the "best of both worlds between active and passive" is the best way to describe them, but it's definitely a lot of upsides from each park. Maybe "a" best of both worlds.
They're loudish but not overly hot sounding. The bridge is pretty neutral and a little tight and juicy - nothing special, so to speak, but that's exactly what I look for in a bridge pickup. Something on the neutral side so I can shape my tone without having to compensate for an extreme in the pickup. My favourite bridge pickup before was either the D Activator or Duncan Distortion, and this sounds like those mixed with a Les Paul - a little more open, juicier, and fatter yet as tight or tighter.
The neck pickup is what blew me away. It's loud and juicy, but super clean. I pretty much only use neck humbucker for cleans, and this is by far my favourite clean tone aside from a P90. It doesn't sound like an active (some dirt maybe gives it away, but that's it), but it sounds better than any passive humbucker I've played. Perfect jazz tone - it has the note definition and balance of an EMG, but it's juicy and somehow warm yet bright like a passive.
My only complaint, if I had to pick one, is about the pickups as a set: The neck seems a bit louder and bigger than the bridge. This is just a personal preference of mine, I normally like a more high-mid, snappy neck pickup, so when I switch pickups on the same tone, you don't go from good tone to boomy neck pickup, or good tone to tinny bridge pickup. Basically what an 81 bridge/85 neck combo does. Thankfully, this only does it a bit, not nearly as bad as the 81/85, and not nearly bad enough for me to actually complain :yesway:
TL;DR: Buy these pickups if you're interested in them, I quite like them.