Discussion Starter
·
#1
·
So I got out of the shower tonight and threw on some clothes before we were gonna grill some stuff up, and my girlfriend was like "Wow, I don't remember seeing that shirt" and I was thinking "Yeah, this is kind of an older shirt..."
So anyway, I got this one back in like '05 when Affliction wasn't even that popular at all. It's called the "4 Horseman".
I was hoping the same thing that happened to Affliction would happen to Skin Ind, because I have a bunch of their shit, too, but it didn't. Oh well.
So I figured I'd show an example of how the shirts have changed over the years...
Here goes...
4 Horsemen... Basic early Affliction style.
I don't know what this one was, it was a transition period...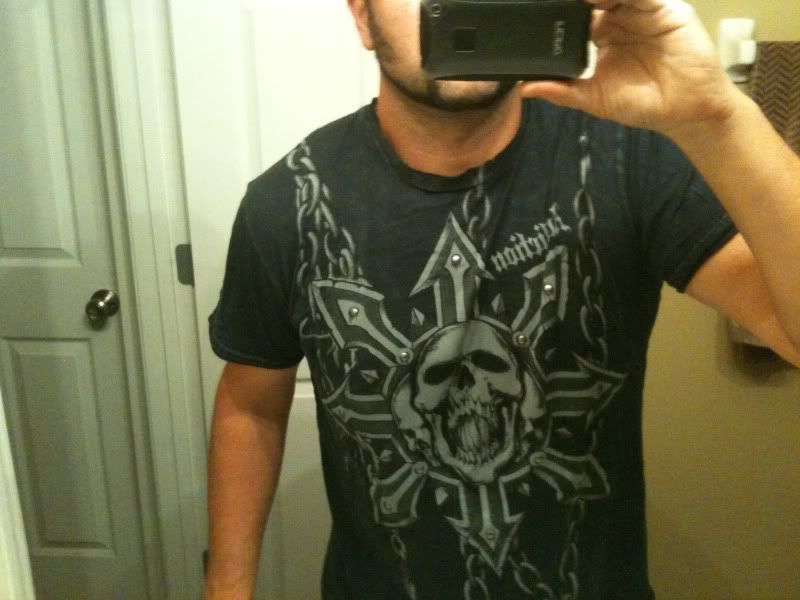 I think at this point they decided to go more generic...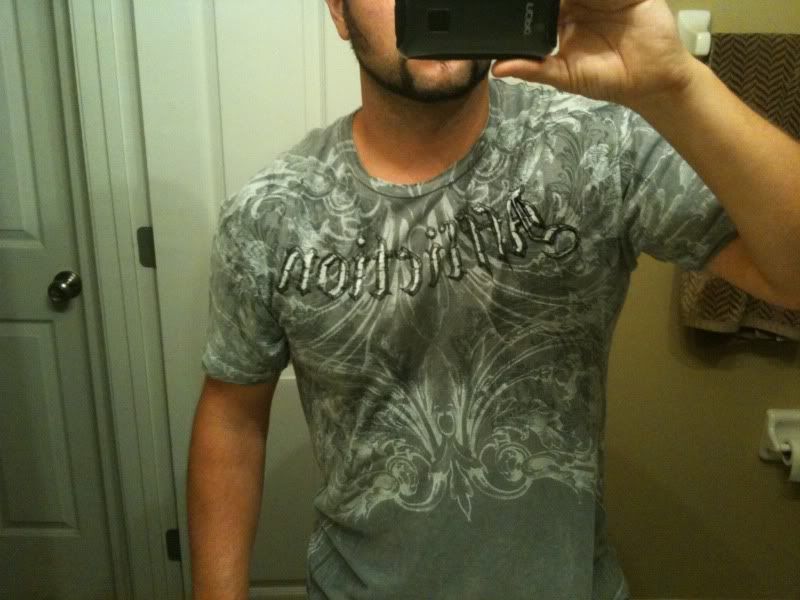 This was borderline meets Ed Harvey Bling Bling Era...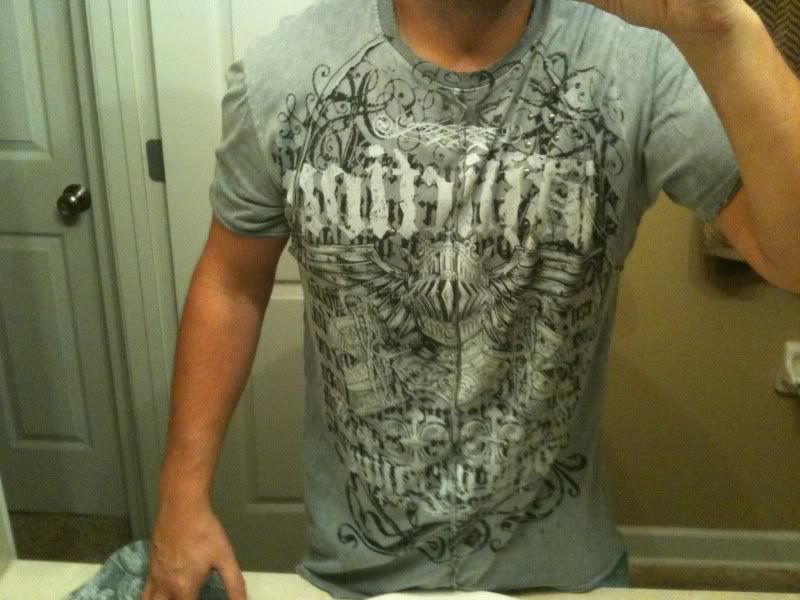 I've got a ton of other shit, but I thought that would show a good transition.