Note: I will edit this with pics, and I'm cross-posting on ss.org after just in case there's someone there who can help too.
So, I have this beautiful Hamer USA Studio Custom that I bought. Absolutely fantastic guitar, tone to the bone, quality instrument, looks gorgeous. The only issue? Well, that neck, it's just... missing something. My friend's LTD MH-1000 with the Thin-U profile feels better, and balances a little more to my tastes.
So after a month of fooling around with strap height, and just trying to love the guitar more, it's not working out. The guitar is on the FS/FT chopping block on a canadian forum, as well as being privately listed.
I was perusing a "local" used gear site, and found this:
"Jackson USA Custom Shop Carve Top limited 28/30 Up for sale is a mint limited edition 2002 Jackson USA custom shop carve top with hand written 28/30 on the back of the headstock, made in Ontario, California. Features are: 1-piece Honduras mahogany body; ¾ inch thick bookmatched flame maple top; bolt-on bird-eye maple neck with 22 frets; Brazilian rosewood fingerboard with "piranha tooth" mother of pearl inlays; 25.5 inch scale; string-thru-body construction; 2 Seymour Duncan custom humbucker pickups; one volume control, one tone control and a 3-way pickup selector. It comes with its original G&G hardshell case and all the tags including life-time warranty. $2100" found here
TheOM - Equipment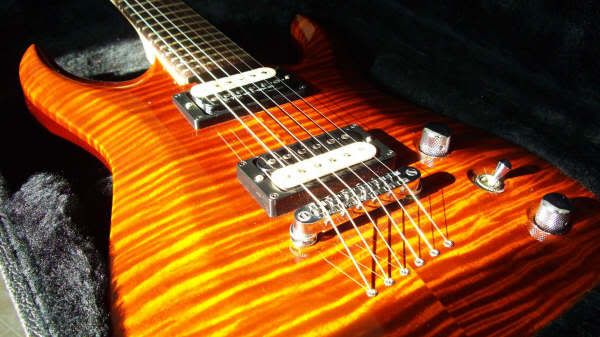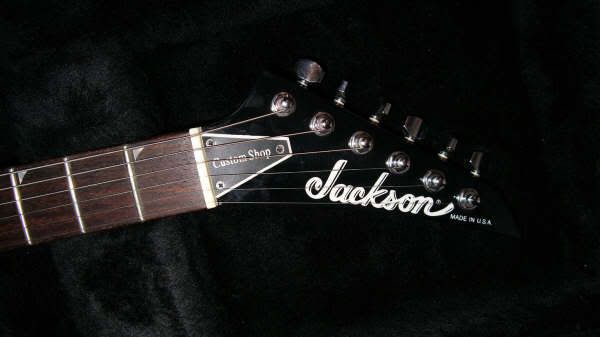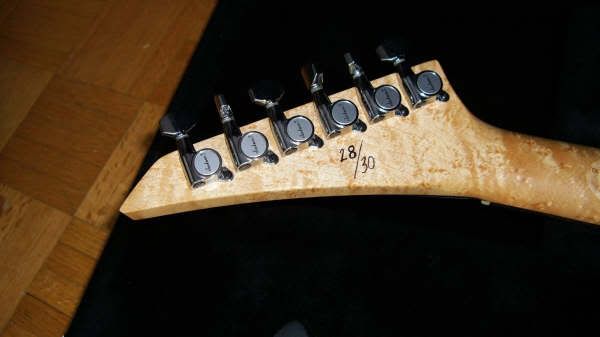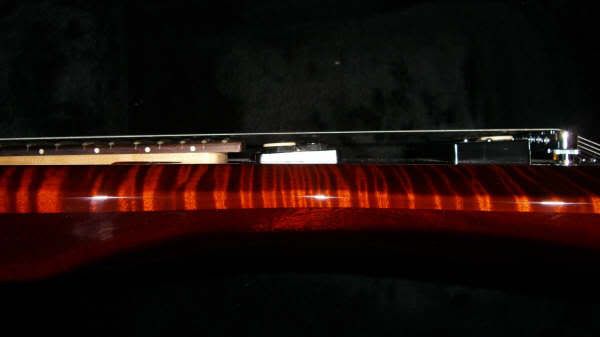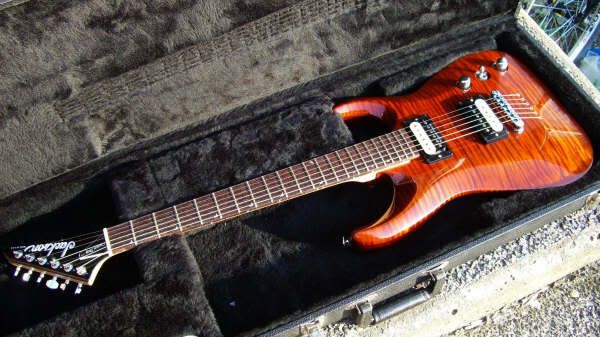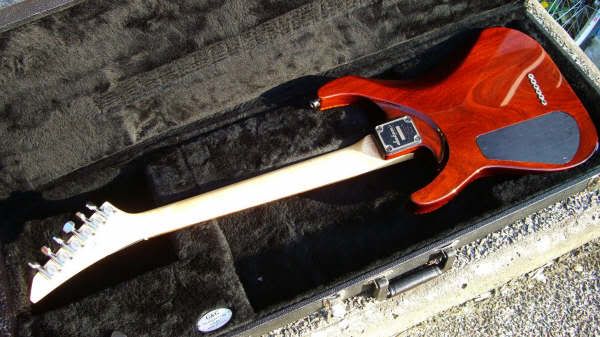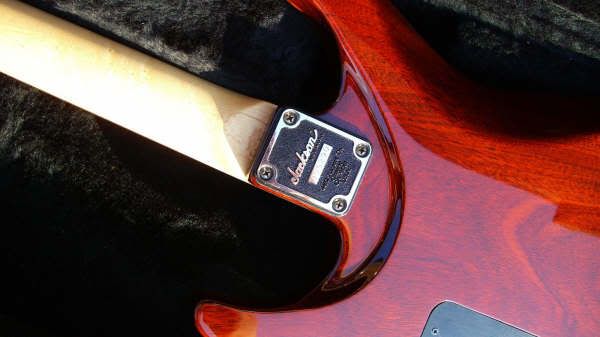 Based on these pictures, do you think it's a custom shop instrument? It looks like it
could
be, that's for sure. I'm not sure if it's a dinky or a soloist model, and totally forgot to ask the seller. There is a picture of the plate, but it doesn't show enough detail
.
I asked for the serial number, a better shot of the plate, and a picture of the proof of CS - just waiting for a reply now. I'm hoping someone can help me out by way of the pictures though
I'm hoping for a trade + a wee bit o' cash on my end, if I like the neck on the thing lol. Hopefully I'll at least get to try it out!
Thanks guys!