Discussion Starter
·
#1
·
I've heard of the TRacks and Ozone suites, but haven't used them myself. I've used the Waves mastering pack before and wasn't impressed.
Recently, I've been using some of the Nomad Factory effects but found their limiter to be really subpar.
Then I stumbled onto the Voxengo Elephant limiter. By far this has been the simplest to use and immediately brings my mixes up to professional quality. You can make your mix loud as hell with this thing and not lose clarity or sound squashed.
www.voxengo.com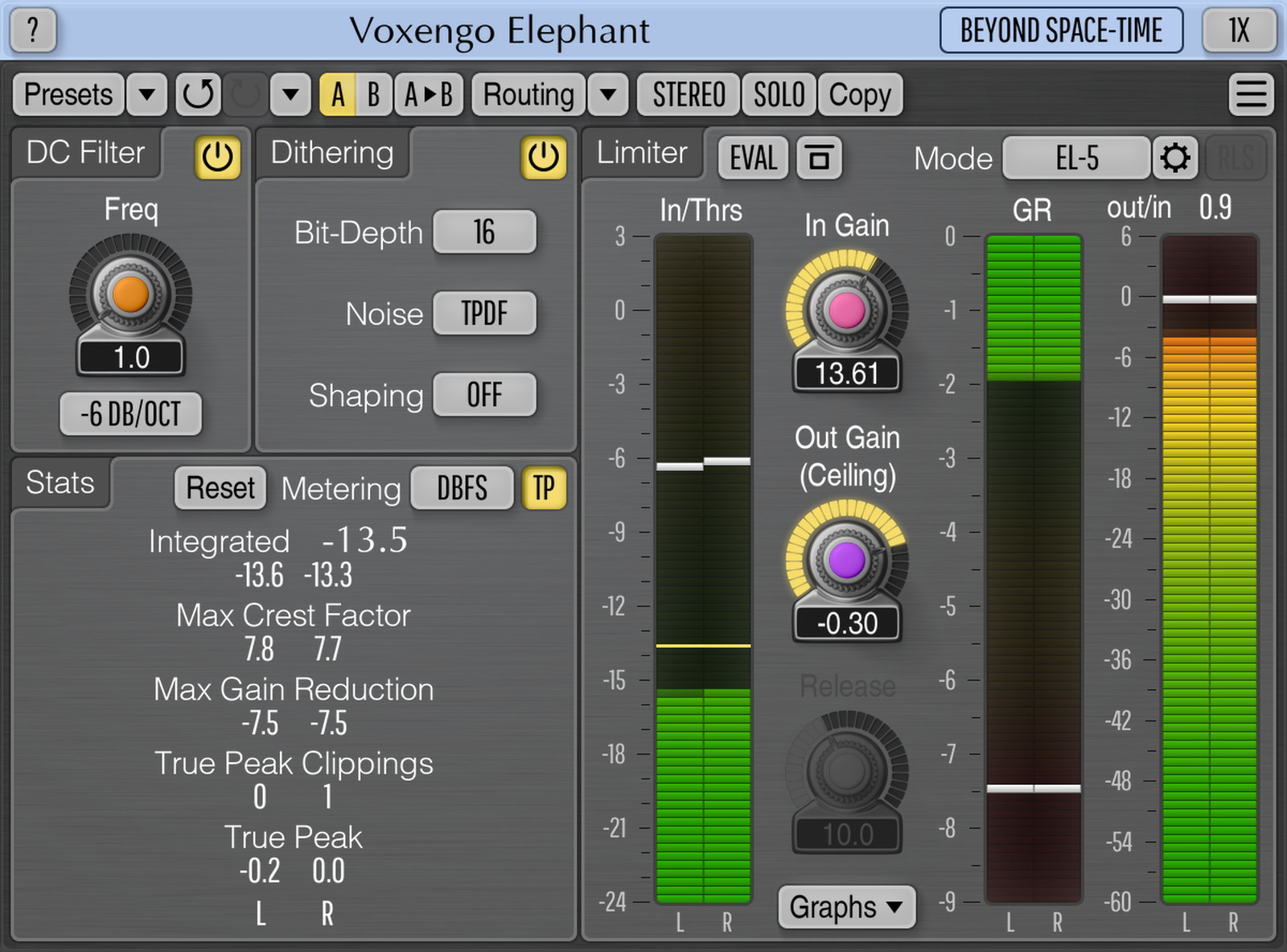 I'm just using the demo right now, but I have to say I'm impressed and am probably going to buy the full retail version. All the online places I've searched seem to be in agreeance that the Elephant is fantastic.
Before I do though, does anyone here recommend anything else? I co-produced the mastering on my old band's last CD, and now understanding the process better I think I'm ready to make the jump to mastering my next project.
I haven't used the TRacks or Ozone suites, but if anyone here has please give a recommendation. Thanks!