I've actually had it for a while already but wasn't sure if it was a keeper or not. Here she is in all her bizarre glory!
You might recognize this one. It's been shifting hands lately due to shady sellers not disclosing some slight cracks on the higher frets of the fretboard. Having a soft spot for oddball guitars, I snagged it when I had the chance. Although a plain looking black guitar at first sight, it's got plenty of surprises...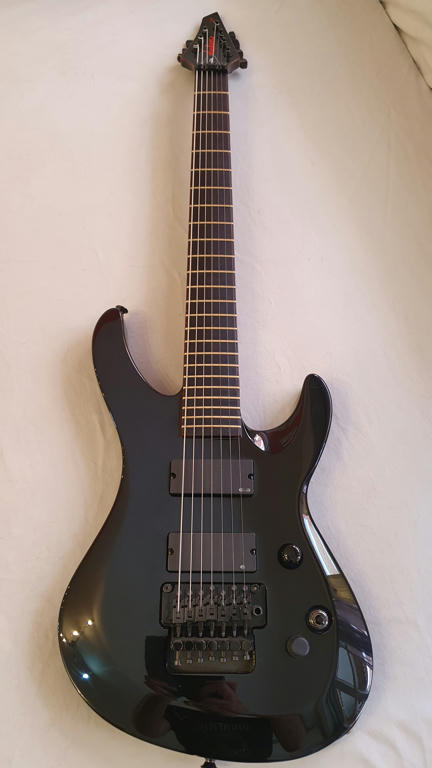 It's supposed to be a B7, but after comparing it to my other B7 it was clear it was longer. Meassured it and... 28,75" scale. No wonder it felt massive! After researching a bit it turns out that this guitar (and her red hardtail sister) were conceived as some sort of "guitar/bass hybrids". Serial number is actually G7BASS. No kidding.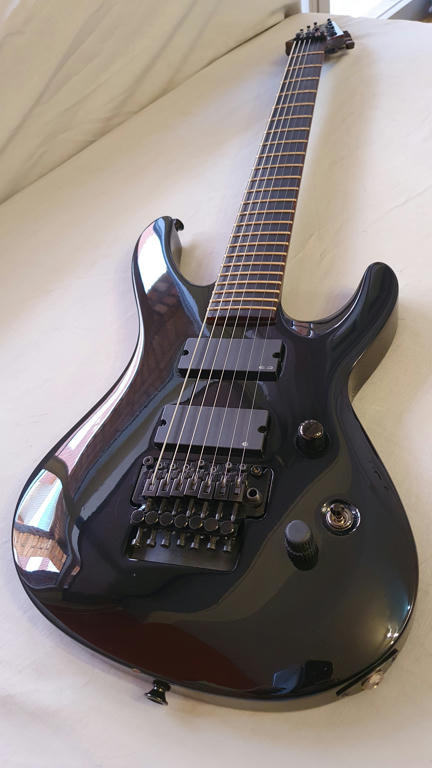 The neck pickup is actually an EMG35CS bass pickup, moved towards the center to mimic a bass pickup location. It's also equipped with an EMG BTC control, so you can "make it sound like bass". As dumb as this concept is, truth is it sounds pretty good and the BTC is awesome.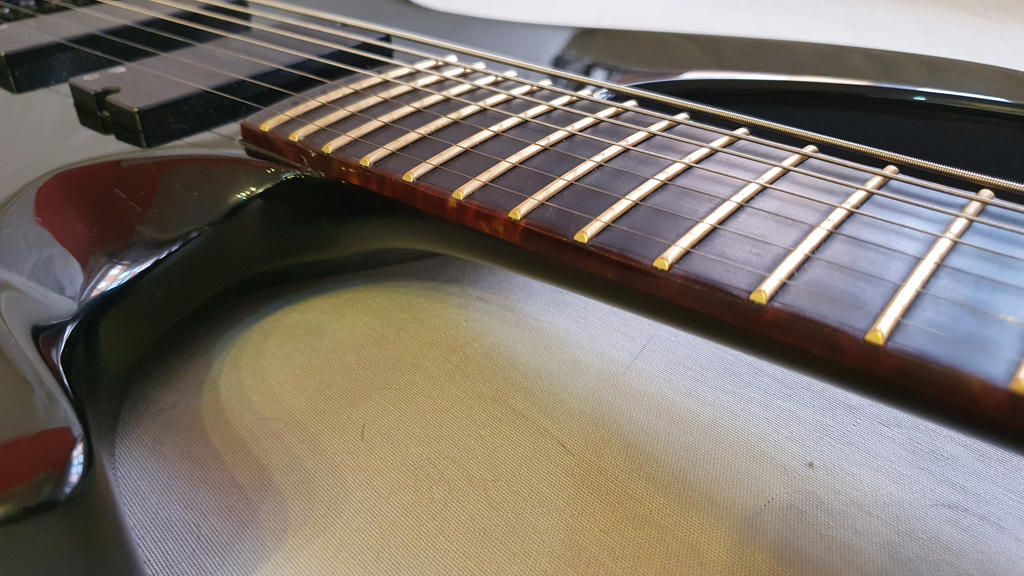 Red tortoise shell binding and Jescar EVO gold frets. Very nice looking combination. Red accents on the headstock are pretty cool as well.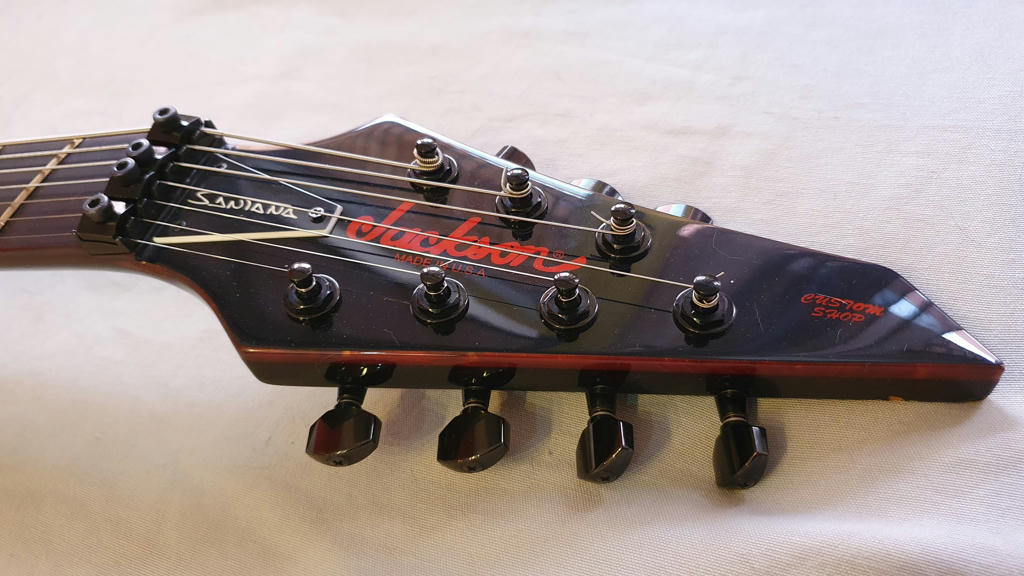 Boring back shot. Control cavity is actually half the size of the cover, which although I think it's a good idea if you're stuck with those huge covers, I have very little space to snug another battery in there.
The guitar is full mahogany, and obviously quite heavy. I thought it was going to be too tight on 09s but it's actually perfect. It plays amazing and sounds huge. The EMG35CS compliments the EMG 81-7 quite well, as it sounds very percussive and agressive as well. The EMG BTC deserves its own thread, and thanks to it can sound tight and surgical without any OD in drop A despite of being full mahogany.
Overall a very different instrument to what I'm used to, but pretty fun. It has become my "practice guitar", as its a bit of a workout to play compared to the rest.
I also think I might leave the EMGs on this one. Maybe replace them with Q-Tuners eventually to try something new (and with aesthetics to match).
Bonus family pic!