Discussion Starter
·
#1
·
I was holding off posting this for sale, as I was waiting for my paypal account to be restored so that I could accept payments again, but....well, I guess that's not going to work out. :lol:
Anyway, if someone is interested, we an figure it out. I'd be buying a different bridge and pickups with the money I'd get from this, so even a trade for what I'm looking for would work as well.
$220 shipped within North America. Shipping extra if overseas.
Not the greatest pics, so I'll try to get better ones up. Note that the trem arm is broken in one of the pics. I just bought this off ebay, and the seller is in the process of sending me a new arm holder, so this will ship with the replacement once it's received.
What isn't included is the stud insert things or the claw, though if you'd be using this as a replacement for another trem, you'd already have these pieces.
It arrived to me partially disassembled, so that's how it is in the pics.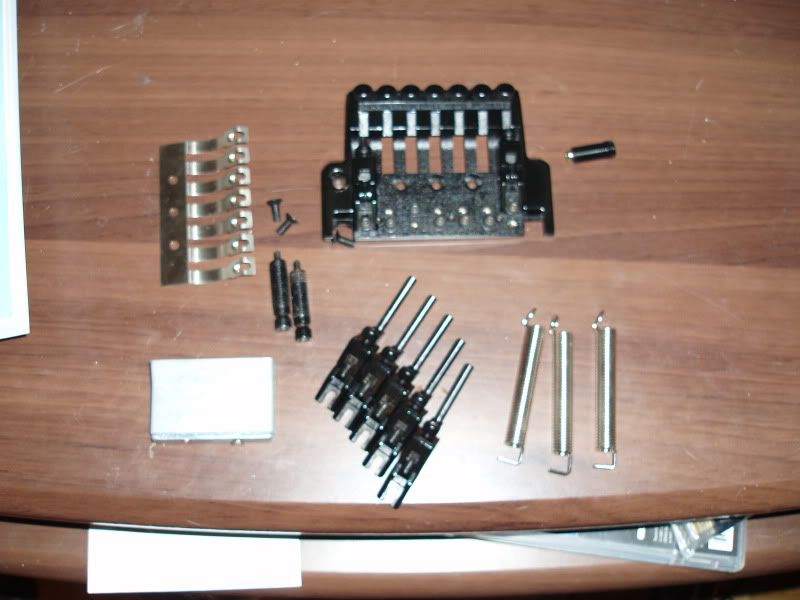 Again, I'll try to get better pics up soon.