Discussion Starter
·
#1
·
So I was in GC earlier this week and saw an acoustic guitar tagged at $69. This caught my interest, because I've been looking for a cheap, beater acoustic to take to campfires for fun... because I don't want to take an $800 acoustic to a place where everyone is drinking, AND there's a giant fire!! :ugh:
So I played it, and it wasn't bad at all! Projects well, plays nice. And is CHEAP! Its made by Silvertone, which I believe is a division of Samick. Now my buddy let me choose the best one out of the 4 they had in stock. This one had the straightest neck and best frets... but as you'll see in the pic, it looks like it got dropped on the headstock. But I didn't care about that cosmetic bullshit, as I'd rather have the one that played the best.
So here's a couple pics.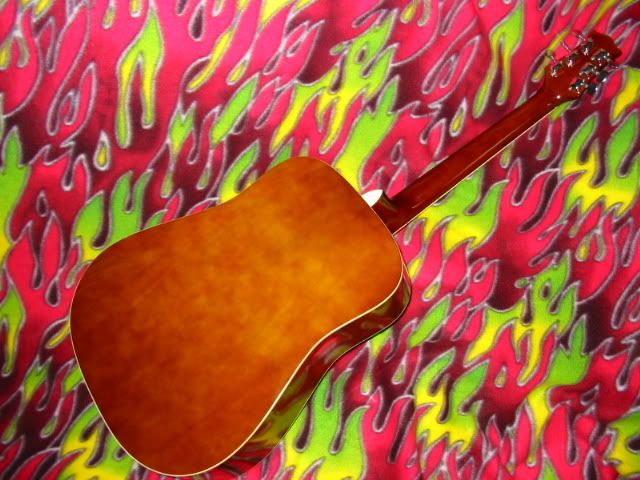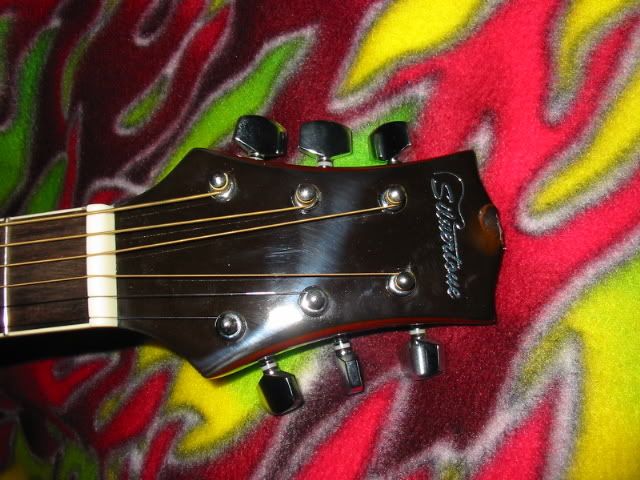 So I got it, and a gig bag... and amazingly still with a discount
I'ma have some fun this summer for sure.