I am shocked that I only paid 200 bucks for this neck.
:scream: So am I...... need to find out how to contact this guy! Does he do bodies as well or just necks? I wouldn't mind a nice birdseye or bocote neck w/ reversed headstock for my Texan (especially one that actually has jumbo frets), and one to start my "Super Tele" project. :yesway:
A guy was previously going to make me a SuperTele, but he hit some rough times and never got past finishing the body, the neck was going to be birdseye maple with a bocote fretboard, the body was Black Limba, with 2 Padauk stringers. I REALLY wish I would have bought the unfinished body.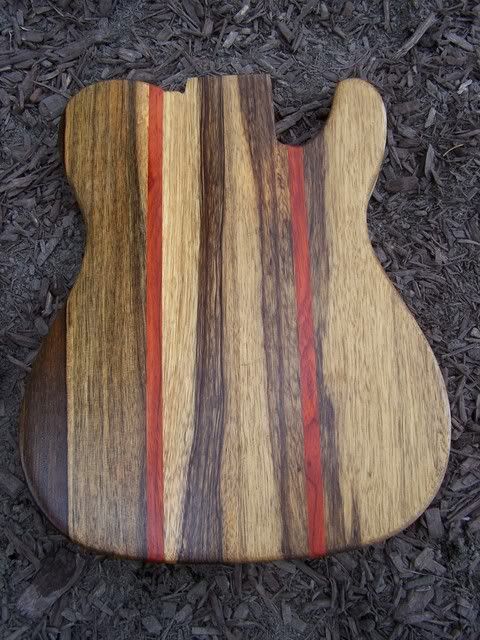 That was going to be mine.