Will take better pictures tonight after I remove the saddles from my Texan. Its a chrome 7 string bridge, not sure of the brand. I am pretty sure its all chrome plated brass, and very good quality. I am asking exactly what I payed for it, $17 shipped. There is nothing wrong with it, the saddles just don't fit my Texan like I had hoped and I have no use for it.
For now here is a pic of the bridge, and a pic of the saddles on my Texan. They have no wear, I have barely had this thing a week and the saddles have been on my Texan approx 2 days.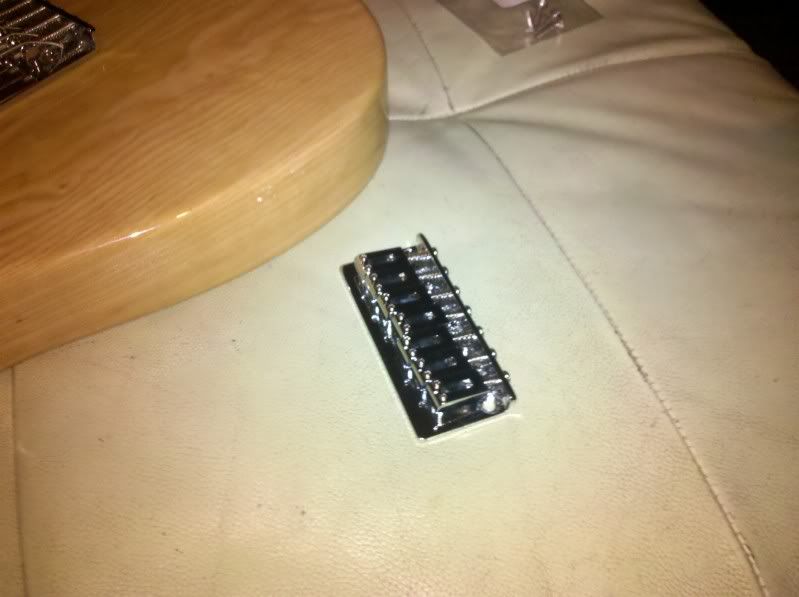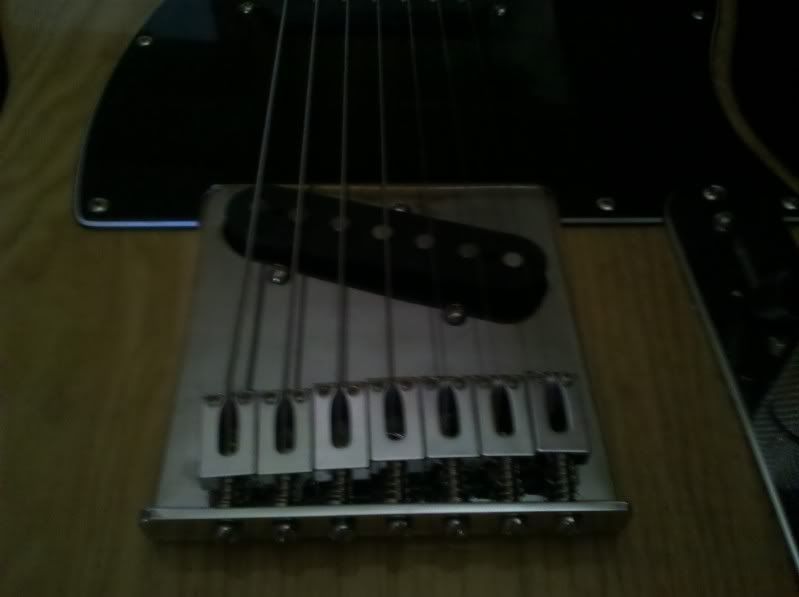 I also have an extra Texan 7 string Tele bridge (exactly like the one above, but with barrel saddles) I will let go for $35 shipped. I'll include the barrel saddles, but they need something to stop from lowering themselves from string tension.