Custom Mini Guitars
A couple months ago I got a miniature guitar from Seb - It looked really nice
but could be better.
So I thought of a great idea - if he would raise the quality of the miniatures they could be sold for a good price - because there is no mini guitars custom shop - so it would be first.
After a couple months when the guitars got better I wrote to Seb about making a Miniature Guitars Custom Shop, he thought it's a great idea, so after making a website our Custom Shop is open !
The guitars are handmade from good wood veneer so the "wood" looks realistic. We mainly make 6/7 string guitars, but bass guitars are also available. We can make left handed guitars :yesway:
Just like a "regular" custom shop we offer different guitar shapes - just what you want , some like "strats" are smaller than lets say "V's" but we keep the hardware/pickups/bridges in the same scale - that way our guitars look good when next to each other.
The prices start from 10$.
Please check our website:
Custom Mini Guitars - Home, News - Mini Guitar Custom Shop, Order Your Custom Mini Guitars - CustomMiniGuitars.cba.pl - Custom Mini Guitars
Some of our recent builds:
Our fretwork is better than some real custom shops :yesway: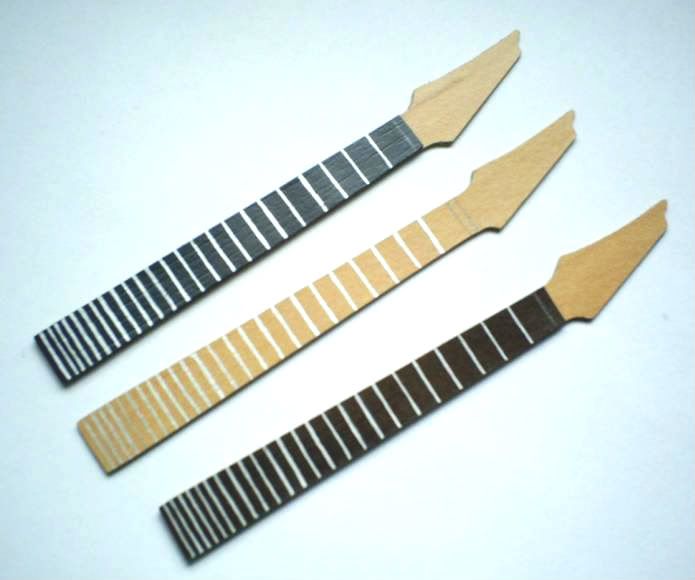 If anyone would be interested, please send a private message to
Sebastian
, or email -
[email protected]
Thank You