Discussion Starter
·
#1
·
So I got about $800 as payment for some translations I was doing on the side and I was in this guitar shop and there was a Damien Elite 8-string that had some scratches on the back, so it was about $200-250 off. So... I bought it. Heh.
Some pictures and a video: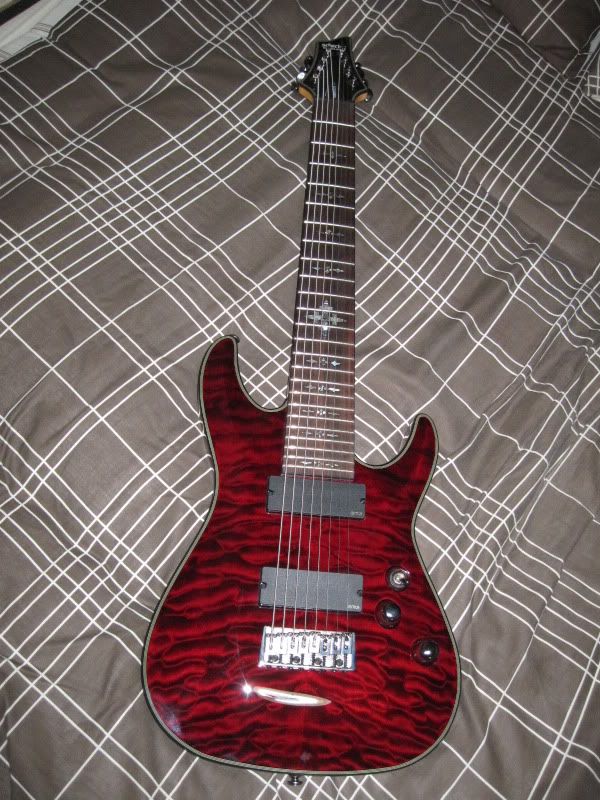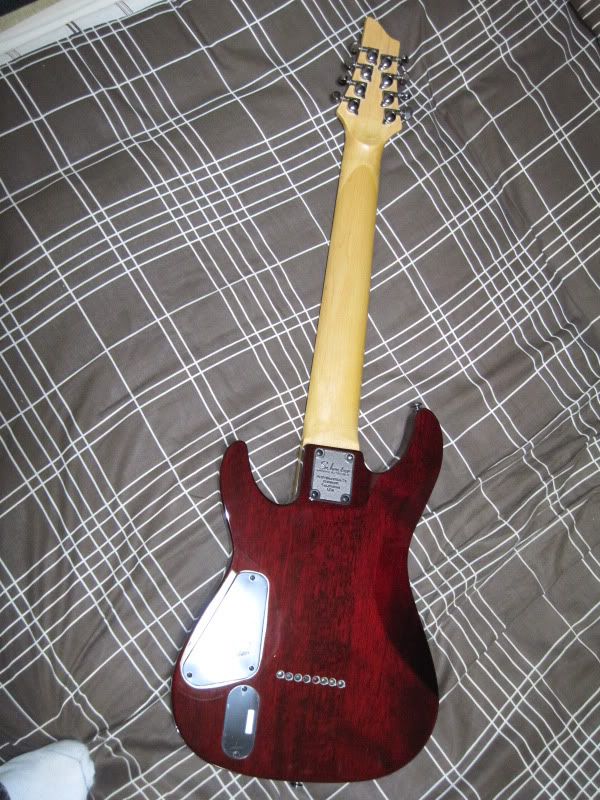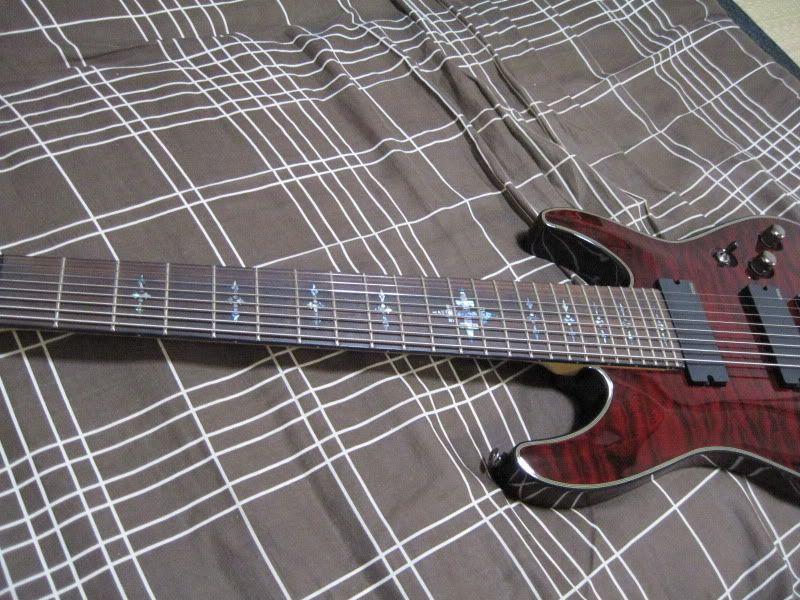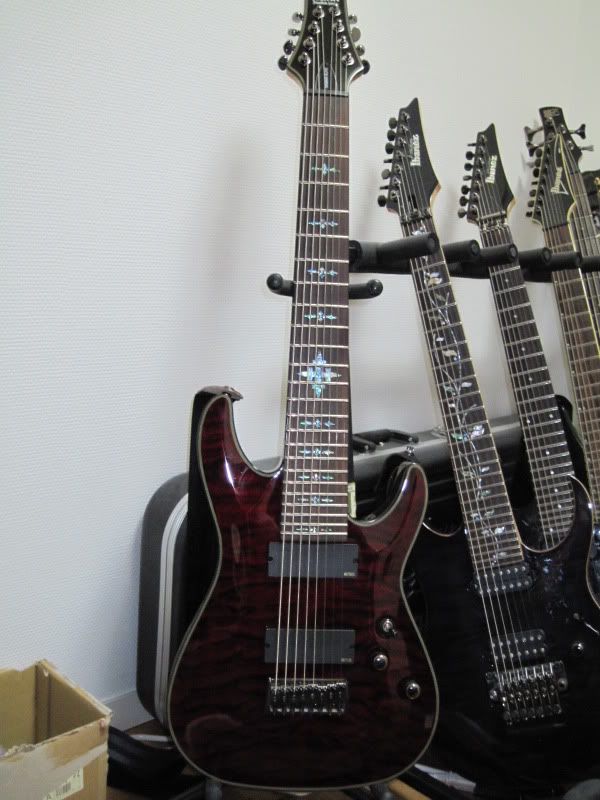 Aaaaaaand, since I've never owned an 8-string before about 3-4 hours ago, I decided to just throw together some random song as a test. It's got distortion, clean, rhythm, lead guitar, using bridge pickup, neck pickup, and the middle position.
Here it is:
I just uploaded it, so the sound quality isn't that great.