Discussion Starter
·
#1
·
I brought my live rig home to play around with since I picked up a new cab this week.
Here's the rig (minus pedalboard, apparently I don't have a current picture of that)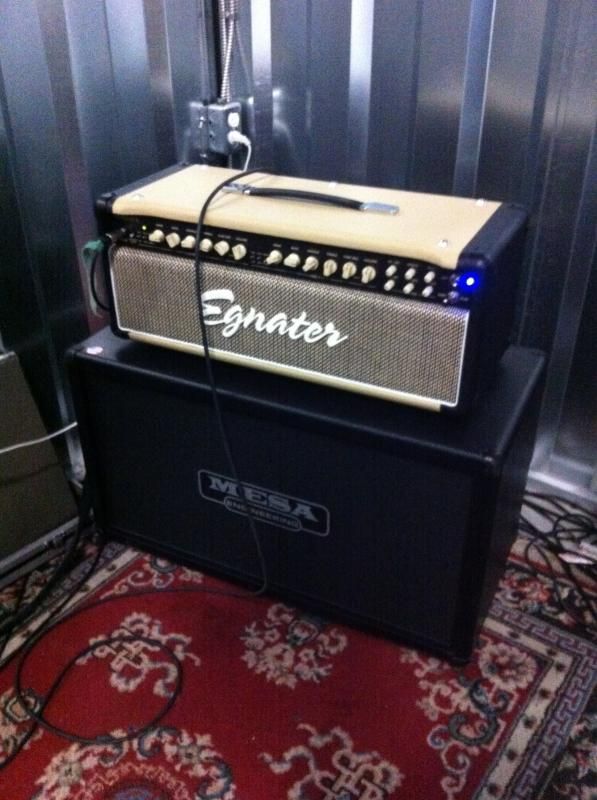 Egnater Renegade 65
Mesa Recto 2x12 (V30s)
Only thing in my pedalboard that I used in this was my MXR Custom Badass Modified Overdrive (love that pedal).
Oh, and this is all with my PRS SE245, using the Gibson 57 Classic Plus I put in the bridge spot.
Anyways, I threw an SM57 on it, dialed in an ok tone, and tracked a sloppy cover over a downloaded MIDI drum track that's almost as bad as Lars.
Oh, and I don't usually play this high gain with my band, so there's no noise gate, and I'm sitting about a foot away from the amp/cab :lol:
Mercyful Fate Medley (rhythm guitars only)
http://soundcloud.com/aaronvsmusic/mercyful-fate-egnater
And something a little closer to my usual tone (just the amp, no OD, which I mainly use as a lead boost live):
http://soundcloud.com/aaronvsmusic/egnater-renegade-65-short-demo