Discussion Starter
·
#1
·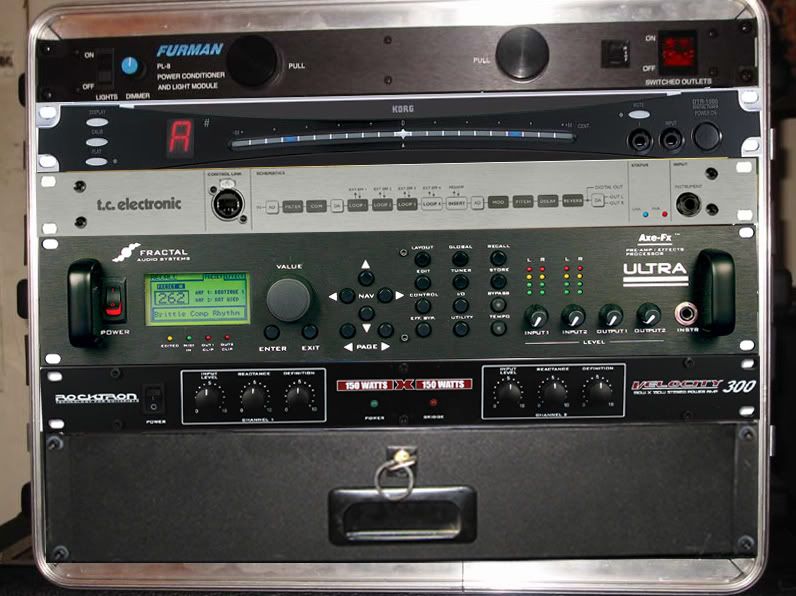 2 space drawer for laptop and backup shit like strings and stuff. (the laptop would be purely for backing up presets on the g-system and axe-fx...or playing solitaire, and checking facebook between songs.
This one's got a pedal tray for pedal based shit like a wireless or ISP decimator, because I have no idea how well the axe-fx noise gate works (general consensus is that the g-systme gate is "meh")
Yeah, I've been considering getting an axe-fx. I've got an 8 space rack the furman, tuner (blinky lights) and the g-system. I just wanted to see what the rig would look like all put together.