Discussion Starter
·
#1
·
Brief & Accurate Description of gear: Mesa Boogie TriAxis Guitar Preamp Version 2.0 with Factory PHAT Mod on LEAD1 RED Mode
Modifications (if any): factory PHAT Mod from Mesa Boogie, no other mods
Accessories (hardshell case etc): Manual & tags from Mesa Boogie
Location (City,State or City,Country): Plantation/Ft. Lauderdale, Florida, USA
Contact Info: PM here
References (eBay or other forum userid): jjgator76 on ebay, gator99 on jemsite, ss.org, metalguitarist.org, jp.com forum - recent transactions with djpharoah & November5th on ss.org
Price (include currency and if firm/obo): $900USD obo shipped to lower/continental USA; would consider trading for a Mesa Boogie 3-Channel Dual Rectifier Head + cash if necessary based on condition
Pictures: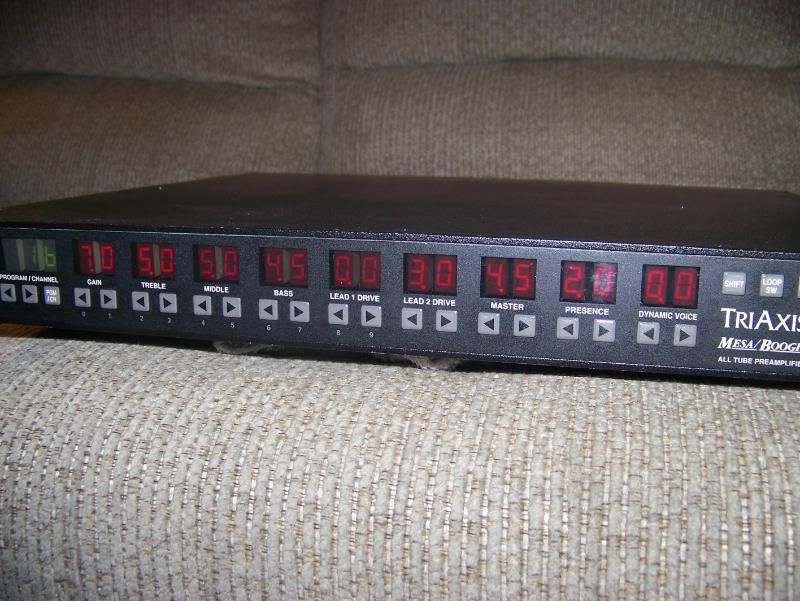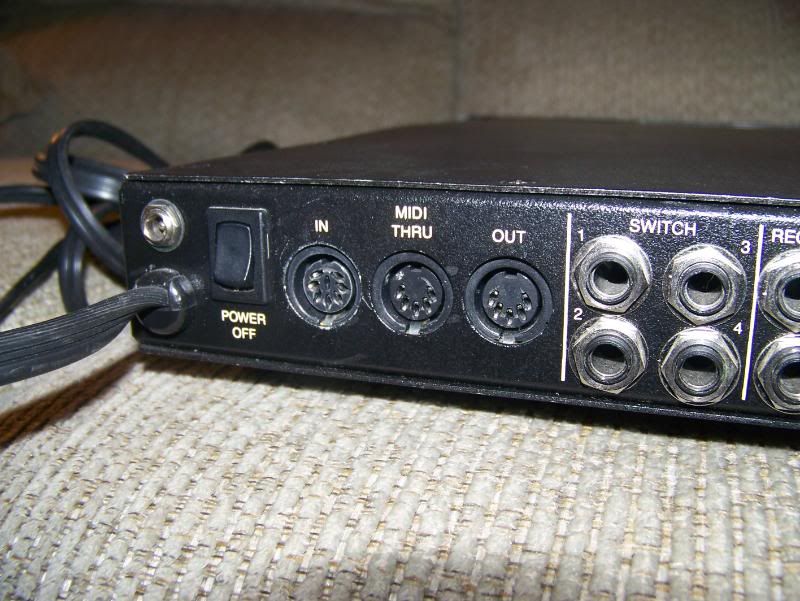 For sale is a Mesa Boogie Triaxis guitar preamp, version 2.0 with the Phat Mod for $900 obo. It is in good condition with some rack case rash/scratches, and it is fully functional. It has been kept in an air condition/smoke free environment. The manual and all the tags are included. This is also available for local pickup in S. Florida for less $ since there would be no shipping costs.
For more information, please visit the Mesa Boogie website:
Mesa Boogie Triaxis Pre Amplifiers
The manual can be viewed here:
http://www.mesaboogie.com/manuals/Triaxis.pdf
All the pictures of the unit can be seen at the following link:
Mesa Boogie Triaxis - FOR SALE pictures by jjgiol - Photobucket
Thanks for your interest and please let me know if you have any questions regarding this unit.
Regards,
Juan