Discussion Starter
·
#1
·
Hi guys, I'd like to show you some of my new videos on different guitars.
I try to show useful stuff so that I'm adding value to you instead of just showing my videos. So I have TABs of some interesting licks for you too
Video #1 on an Ibanez RGIX-20 FEQM-SBS
Backing track, courtesy of Andy James:
TAB of the lick between 0:38-0:44: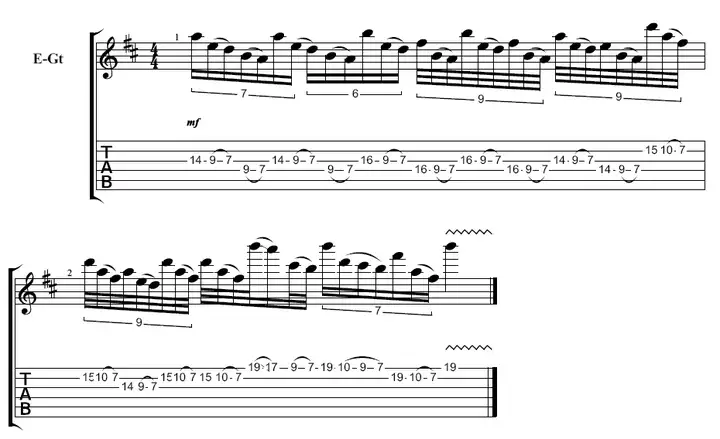 Also, I'll soon start a
new instructional YouTube series on soloing
, here is the intro, I'm working day in and day out on the first few episodes right now.
Last but not least, you can listen to the
full album stream
of my latest album, featuring Andy James, Mattias IA Eklundh, Troy Stetina, Brett Garsed, Mats Haugen of Circus Maximus, and a lot of great musicians:
I hope that you'll find some of the stuff useful. I'll come back later and post more ideas and licks.