Today I'm going to show you how to make a kill switch box so you can toy around with a kill switch without the commitment of drilling holes in your guitar and messing around with its wiring. It's a pretty easy and inexpensive project. I got everything I needed (aside from wire, soldering gear, and a drill) for a little over $10 at Radio Shack. Sorry about the poor picture quality. All I had to light the area for taking pictures was a lamp, and my phone's camera doesn't like close ups.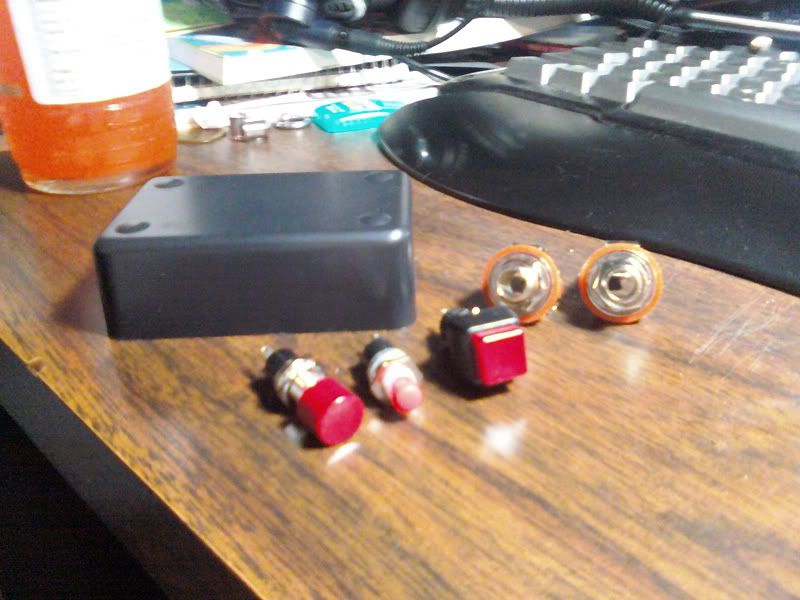 You'll basically just need two 1/4" jacks, a "normally open" momentary switch of your choice, and something to put them in.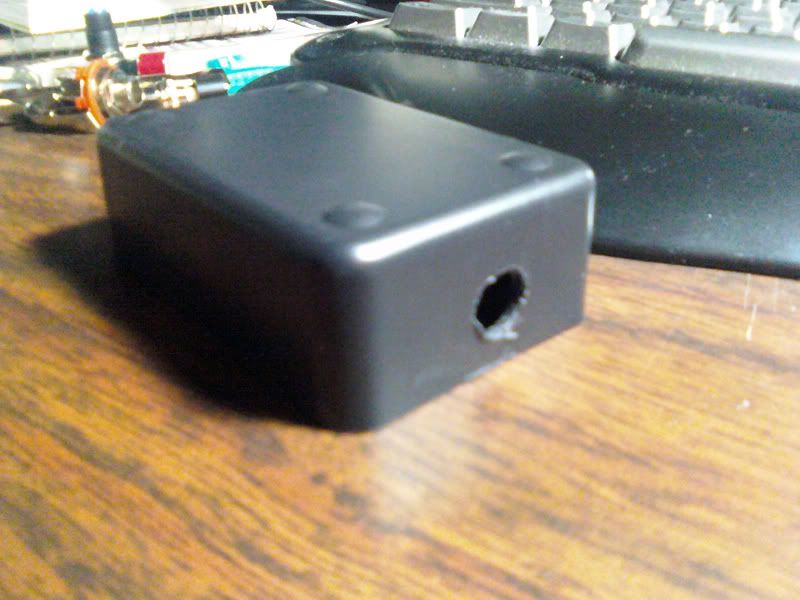 Drill holes of the appropriate sizes on the ends...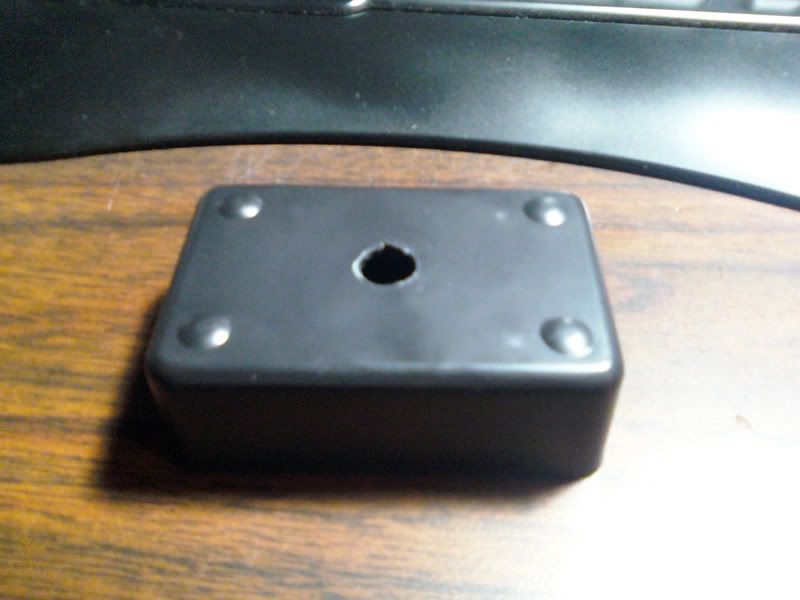 ...and the top. Now put the jacks and button in. You may need to clean up the holes with a file or something so the components will fit snugly and evenly.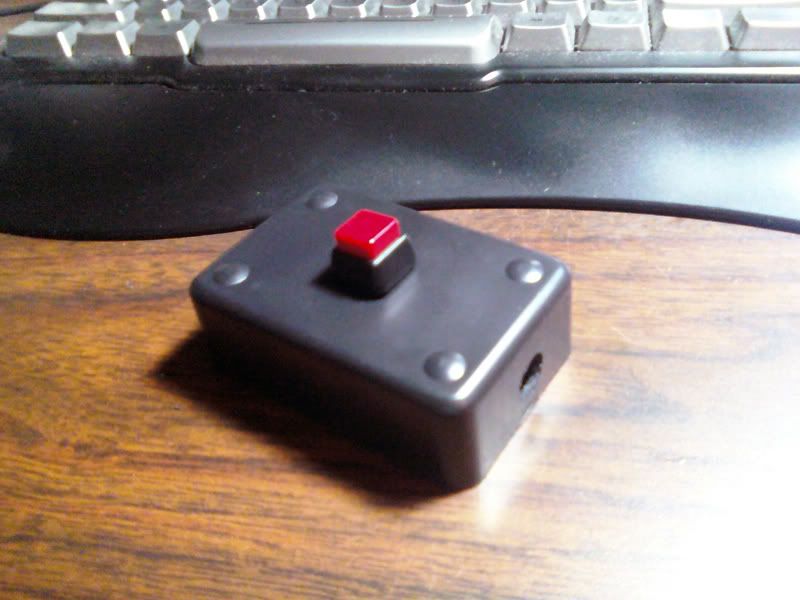 I went with the square "soft-touch" button. It seems to be the popular choice for guitar kill switches, and it feels pretty good. This particular switch will require you to make a tiny notch on one side of the hole you drilled for it to accommodate a tab that will stop it from rotating once it's in place.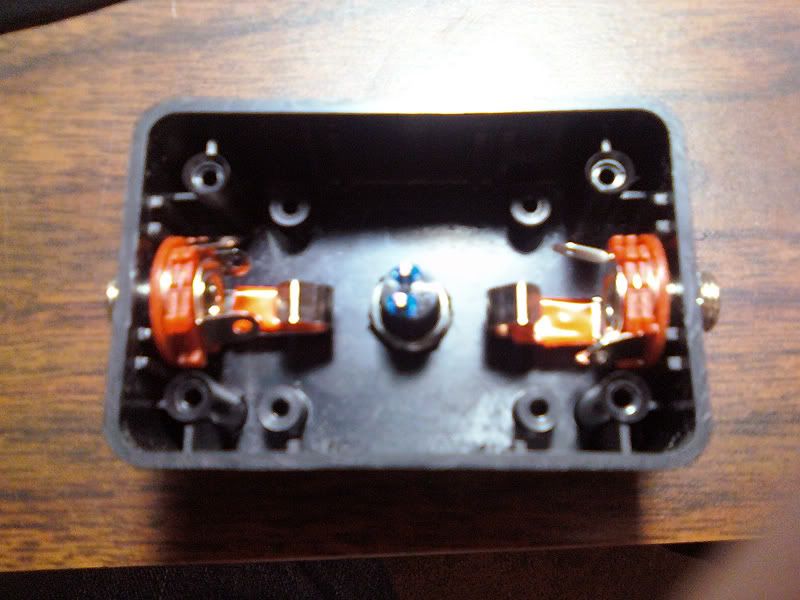 It's easier to position the jacks like this for easy soldering access. When everything is placed and tightened properly, it's time to solder.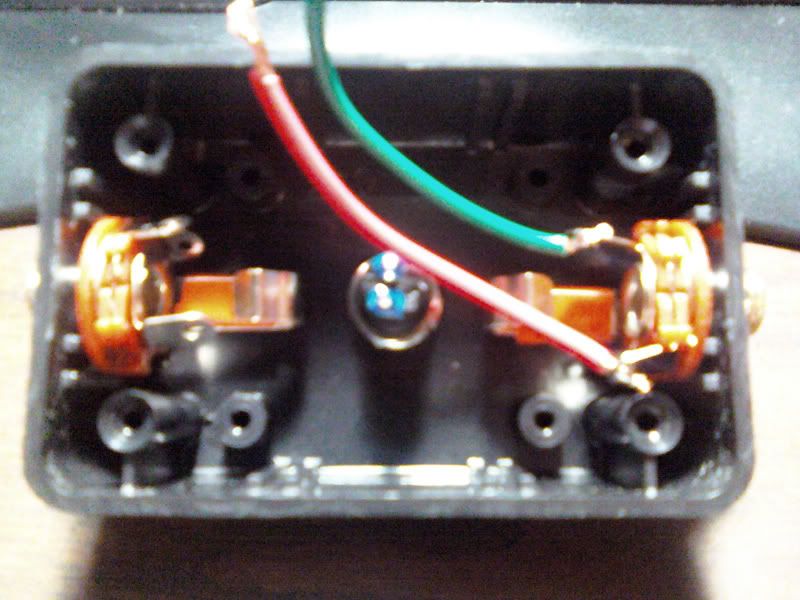 One side soldered. Pretty simple so far. I chose to use red for the signal path and green for the ground.
Now solder the wires to the other jack pretty much the same way, except this time also solder some shorter wires to the same points that then each get soldered to one of the lugs on the switch. This makes it so that when the switch is pushed on, it redirects the signal to the ground and in effect mutes the guitar.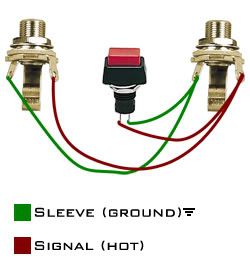 It's kind of hard to see what's going on in that last picture, so I threw this together. When you're done soldering, test it out. Plug your guitar into the box and then the box into your amp.
If it works, close it up!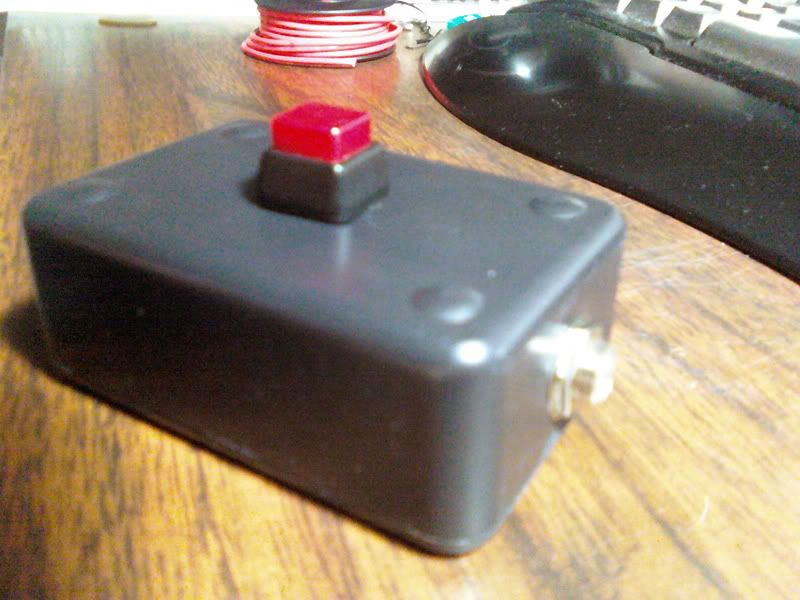 Voilà! Now you can play Jordan without performing surgery on your guitar. You just have to figure out how to mount it on your axe. I'm still trying to figure that one out, myself. Double-sided tape is the easy answer, but I'd like to be able to put it on and take it off without dealing with adhesives.
Edit:
I finally finished the last step.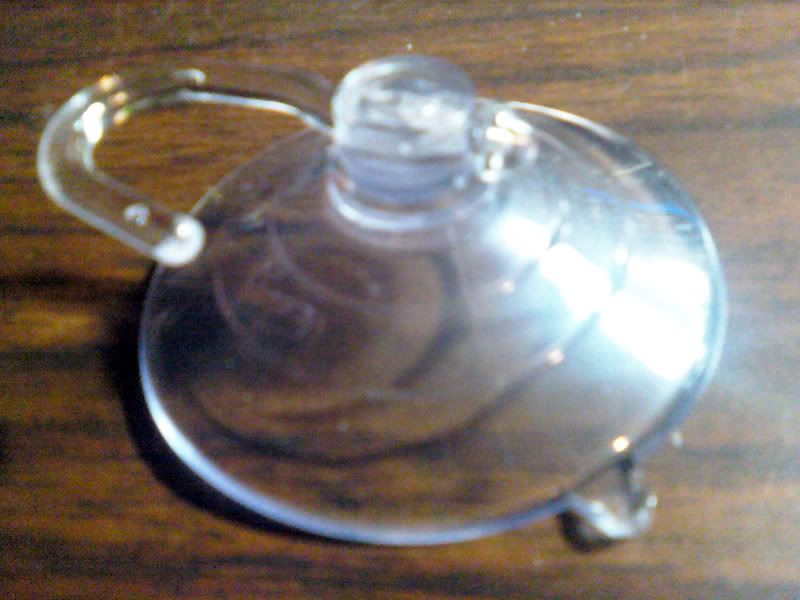 This is a suction cup I got at Wal-Mart. I think the pack of two was a dollar or so. That hook just slides right out. Also, it has a little tab on the side of the cup for easy removal.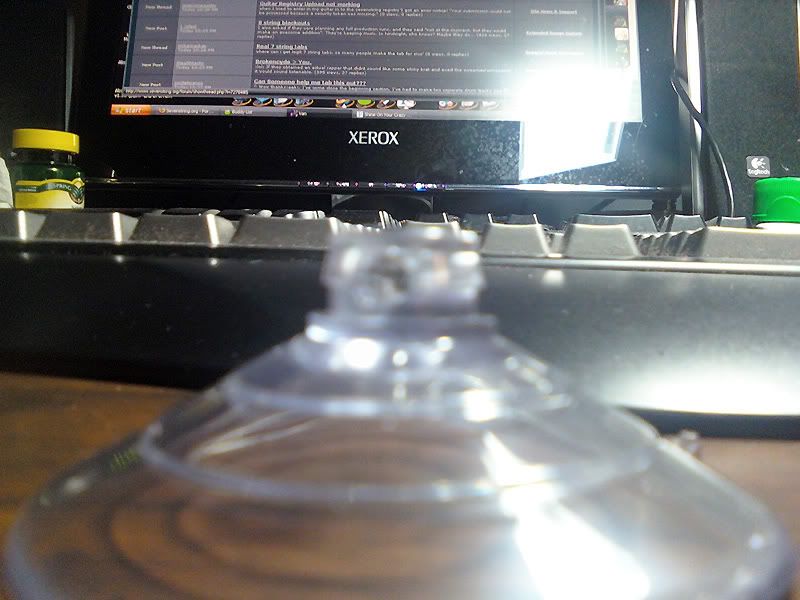 It just so happens to be built to pop into and stay in a hole drilled in something just about the same thickness as the sides of the box I used for this.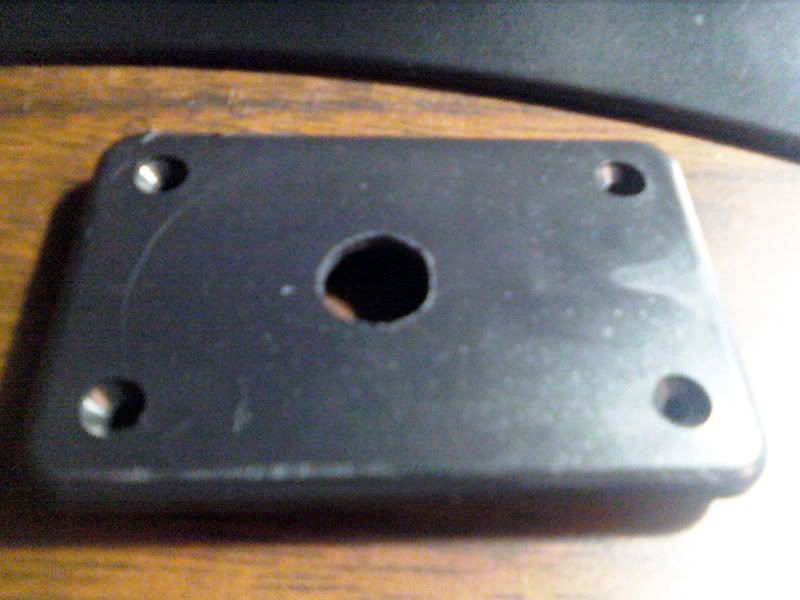 One more hole. Before you drill this one, make sure there's enough clearance inside where the hole is. This won't work so well if the switch is in the way.
It actually stays in just fine on its own if you drill the hole at the right size, but you may want to put something through the hole the hook was in to be sure it's held in place. I didn't feel like spending much time looking for something, so I ended up using one of those plastic bobby pin shaped things Dickies shirts have on them when you buy them.
:metal: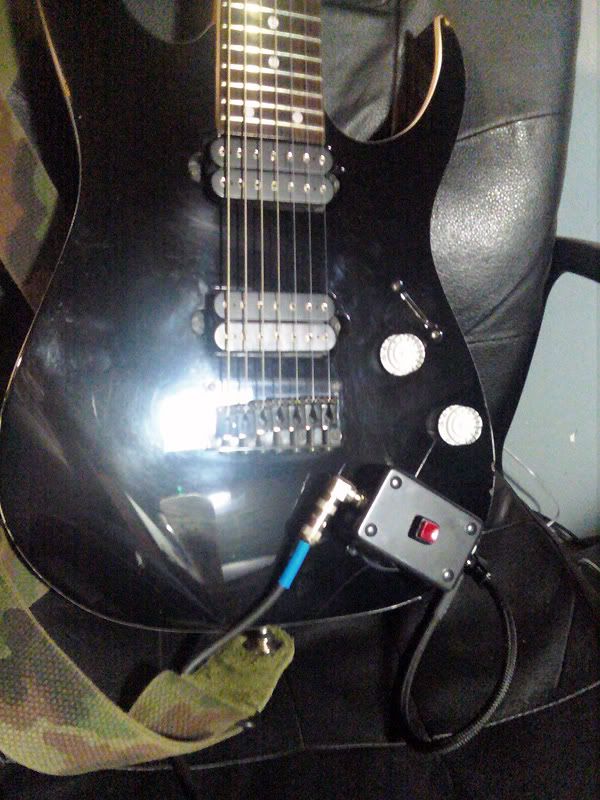 :yesway:
The only downside is that the guitar needs to have enough of a flat surface on the front to stick it to. It might work on an archtop anyway if you instead use two smaller cups, which I may do anyway if I build another one of these or if this one rotates on the cup too much.