A Mackie Big Knob that is. Was doing some tracking yesterday with the vocalist in my new band and the headache or having to send everything to a separate bus to output to 7-8 for headphone monitoring and having to manually fuck with everything made me pine for the days of having a Control 24.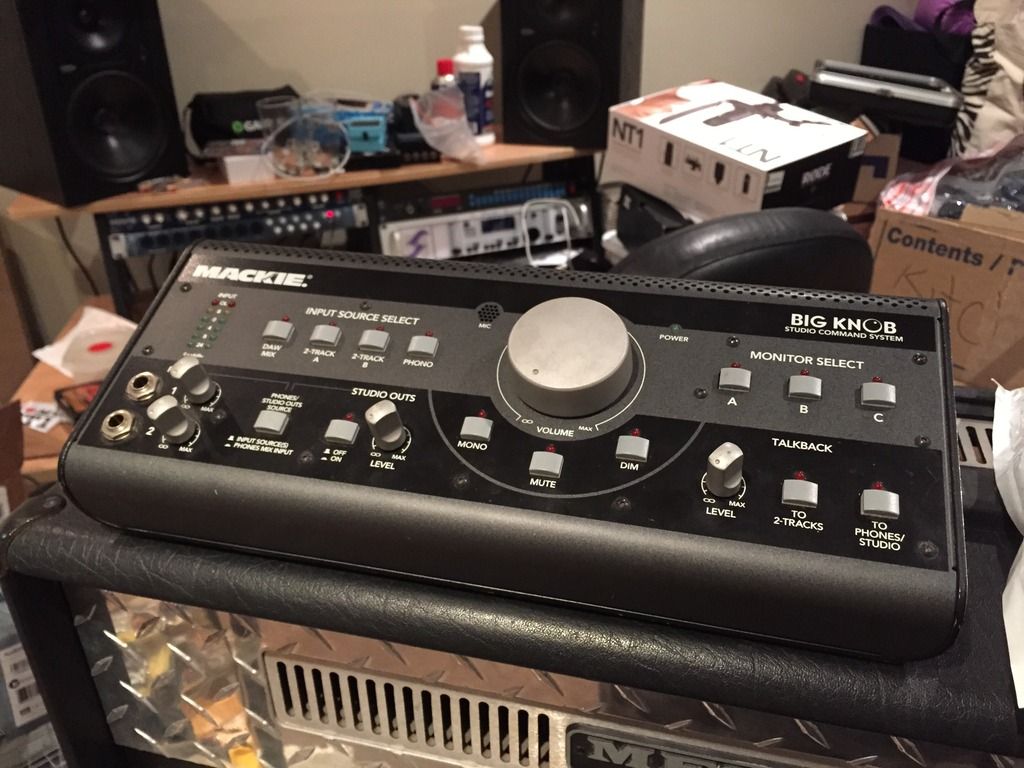 Whats cool about this is that it has not only the inputs for the DAW, but also two extra line level inputs and even a phono input if I wanted to hook up a record player to be a hipster. Although the advantage to the multiple ins means I can just run the VB101 straight to my monitors if I want to just have a play without firing up a daw and arming tracks.
Now I can easily route things for vocal tracking and when I get a second set of monitors soon I can switch between them and a regular stereo for mixing.