Discussion Starter
·
#1
·
At Toads Place in New Haven. He put on a great show despite the poor attendance. There were approx. 100 people there which is a fucking shame considering how talented this guy is.Bonus is that I was right up front.
His tone was amazing.:yesway:He played his Signature Tele all night(I need one) through a new handwired 20 watt Marshall,the 2061x w/matching 4x12(do want).He used 3 pedals.A Sobbat Drive Breaker(?),his signature Zoom effect and a MXR Carbon Copy.The amp was dimed and miked and the front of house controlled the volume.
His vocals were spot on.So much so that I really can't decide if he's a better singer or guitarist and he's a
Monster
player.He was backed by a bassist and drummer using a five piece set.They were incredibly tight. I highly recommend checking him out if you get the chance.
Here's some shitty pics...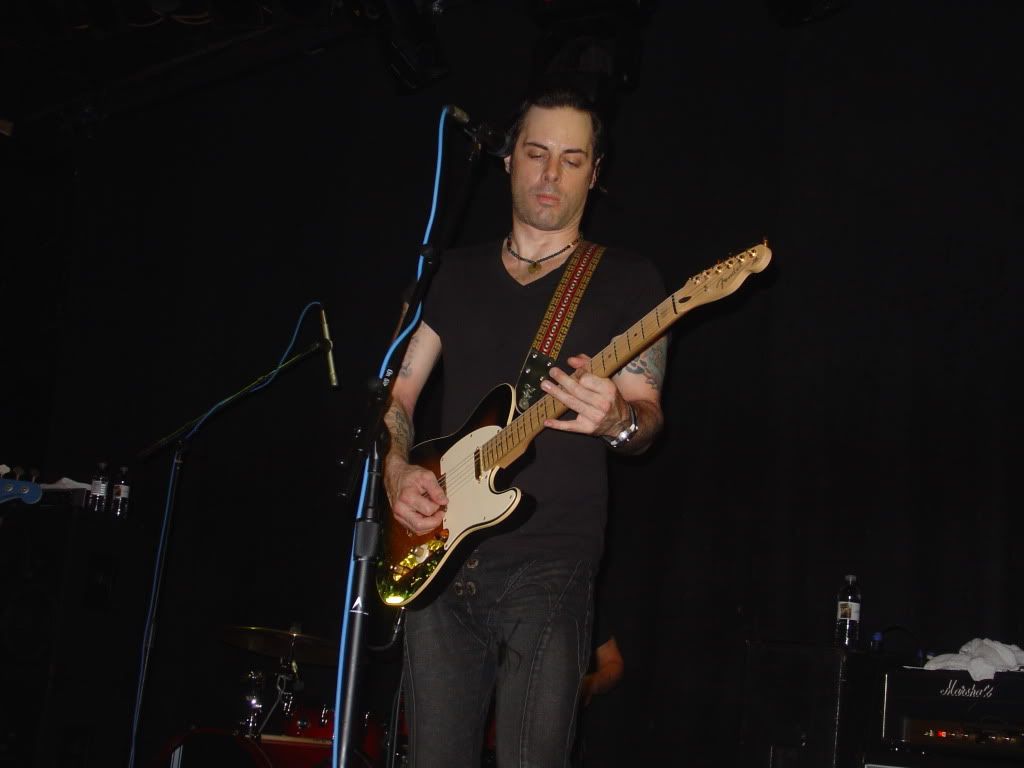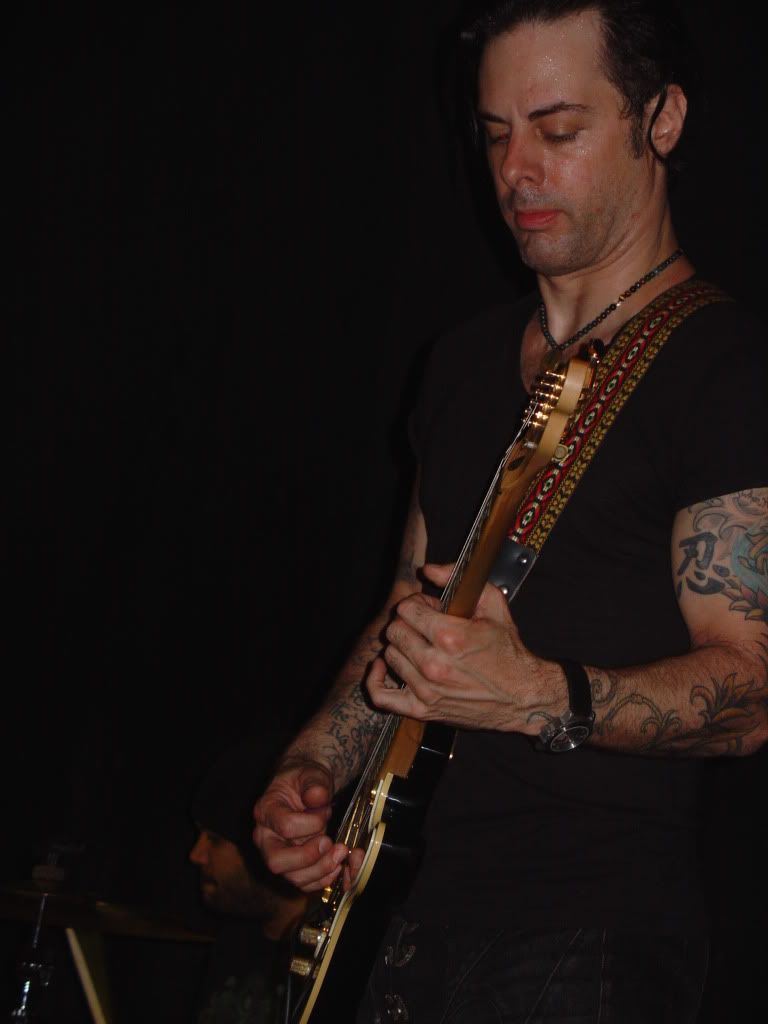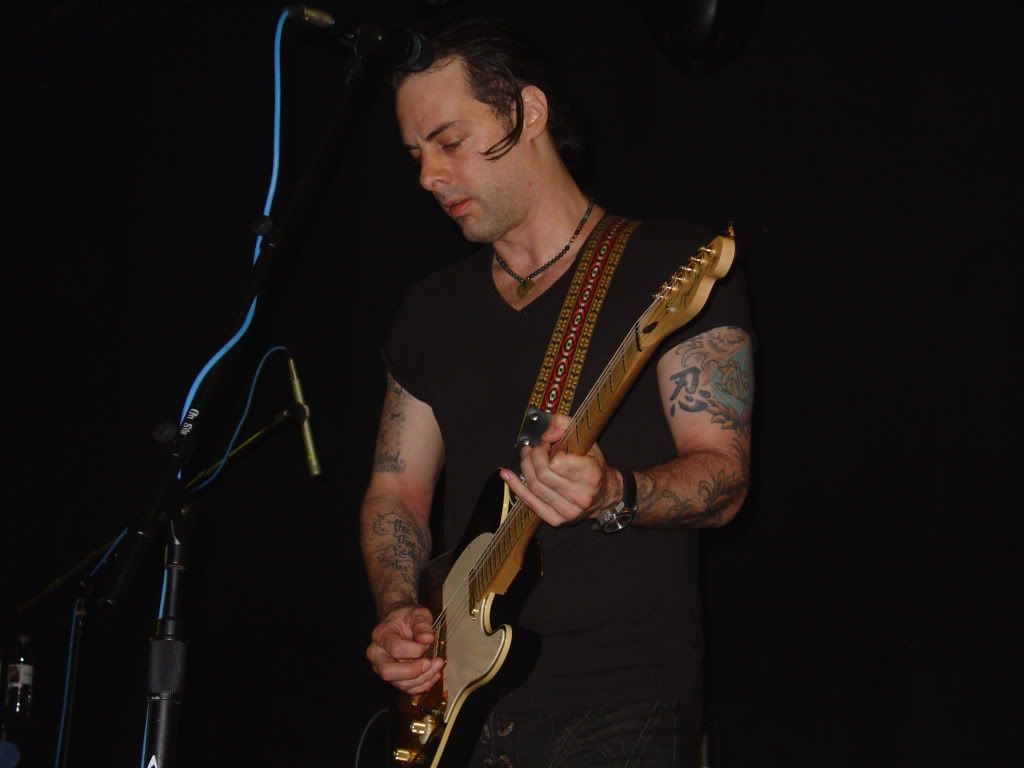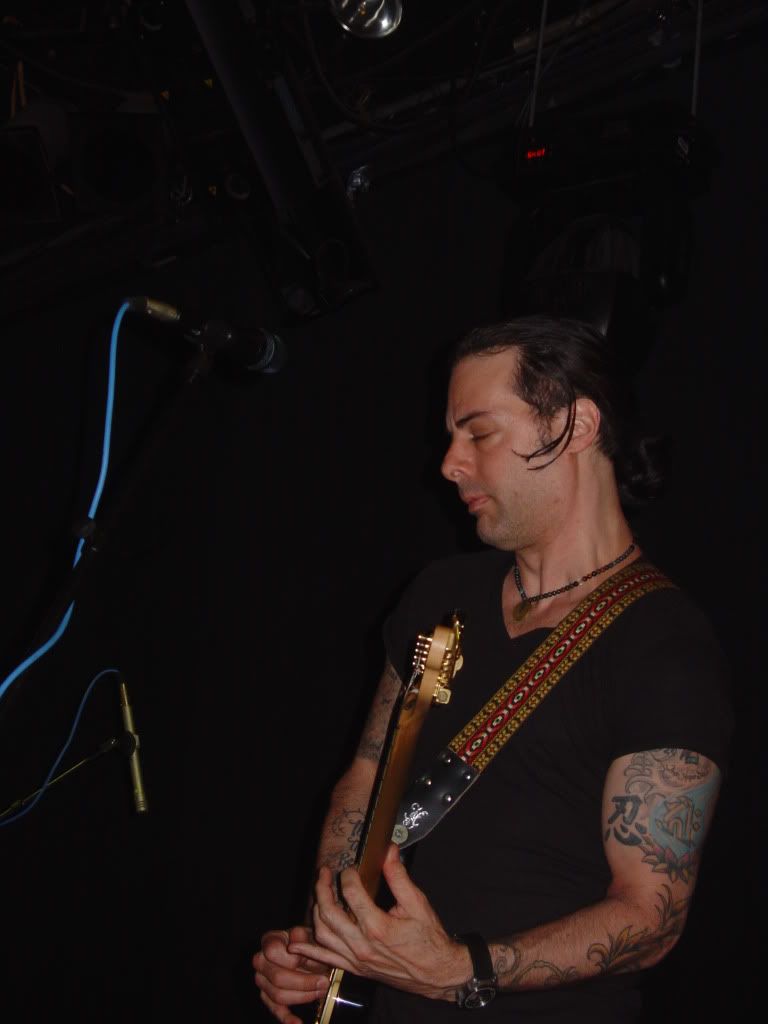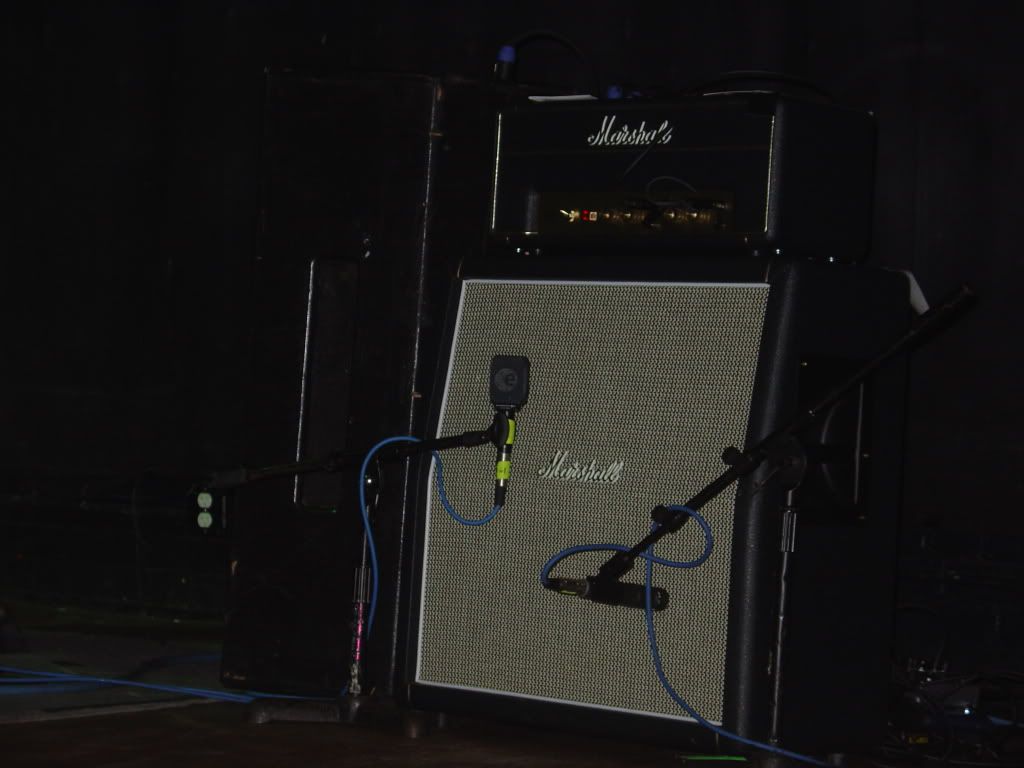 :metal: