Discussion Starter
·
#1
·
Jackson Rhoads Pro, one of the good ones from the early nineties. These are coveted for being as good as the USA models. I got this from Garret, and it's a really good one. Definitely a players guitar, since it has pick scratches and buckle rash, but it's got ridiculously low action and sounds like a hammer. It's got a Duncan JB/Jazz set, and it comes with the fucking whammy bar, Garret, you cheap fuck. Comes with a Jackson OHSC. I'm getting rid of it because try as I might, I cannot get along with recessed Floyds. Asking $650 plus shipping.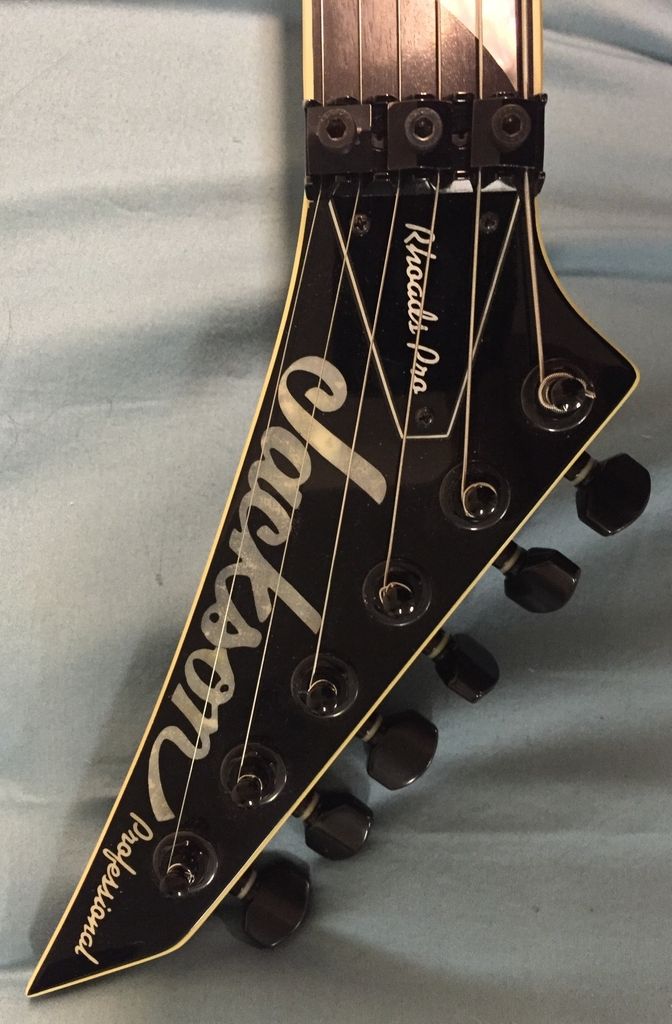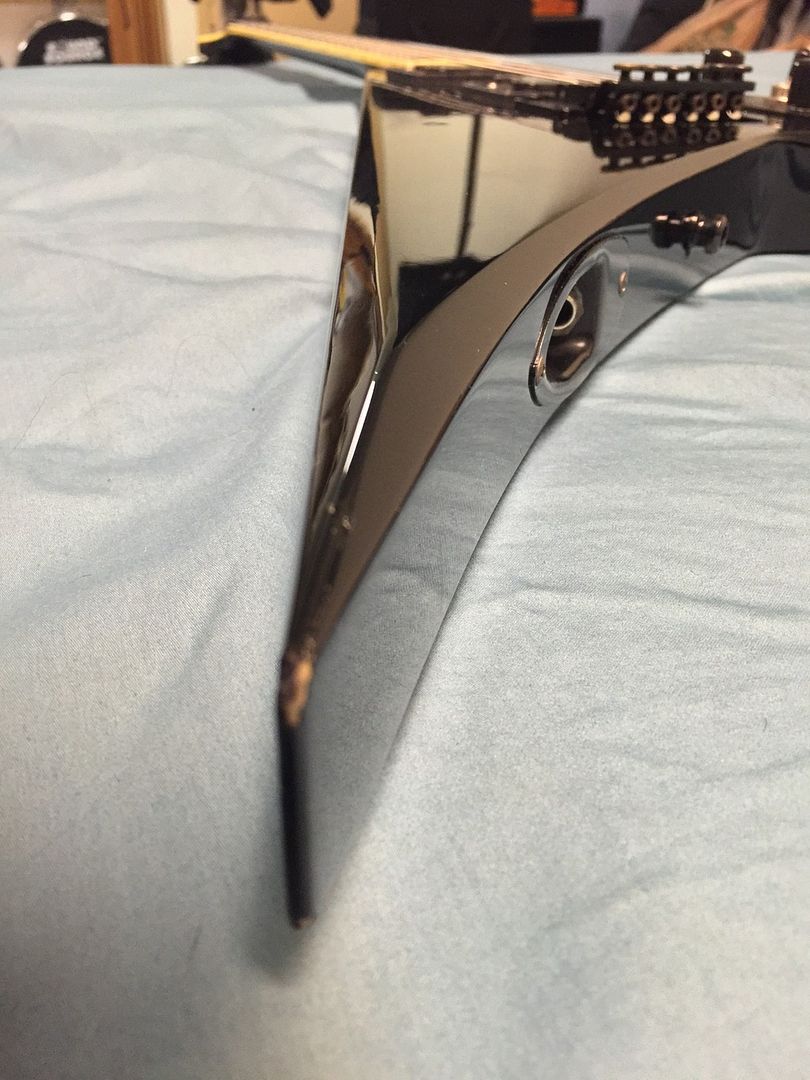 LTD EC-407. It's got a Custom/Jazz set and a set of conversion rings that don't require holes drilled into the body, so you can easily put it back to EMGs if you hate good tone. Plays and sounds pretty good, and I have absolutely no use for it since I bought the 7-string Les Paul. Comes with whatever gig bag I feel like getting rid of. Yes, it djents, so buy it and just play the low B string. Asking $350 plus shipping.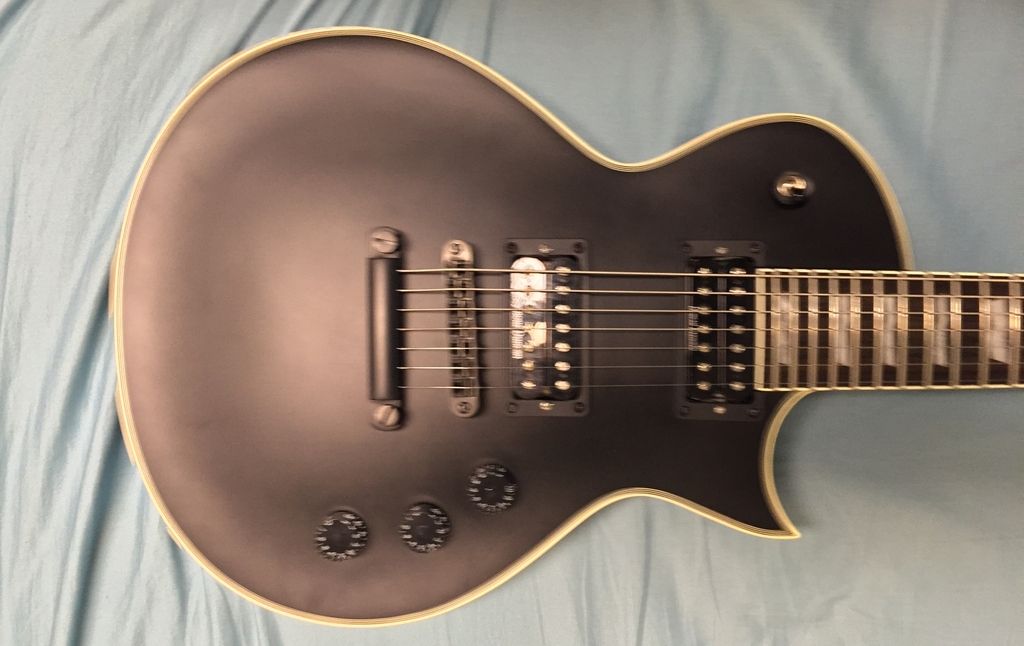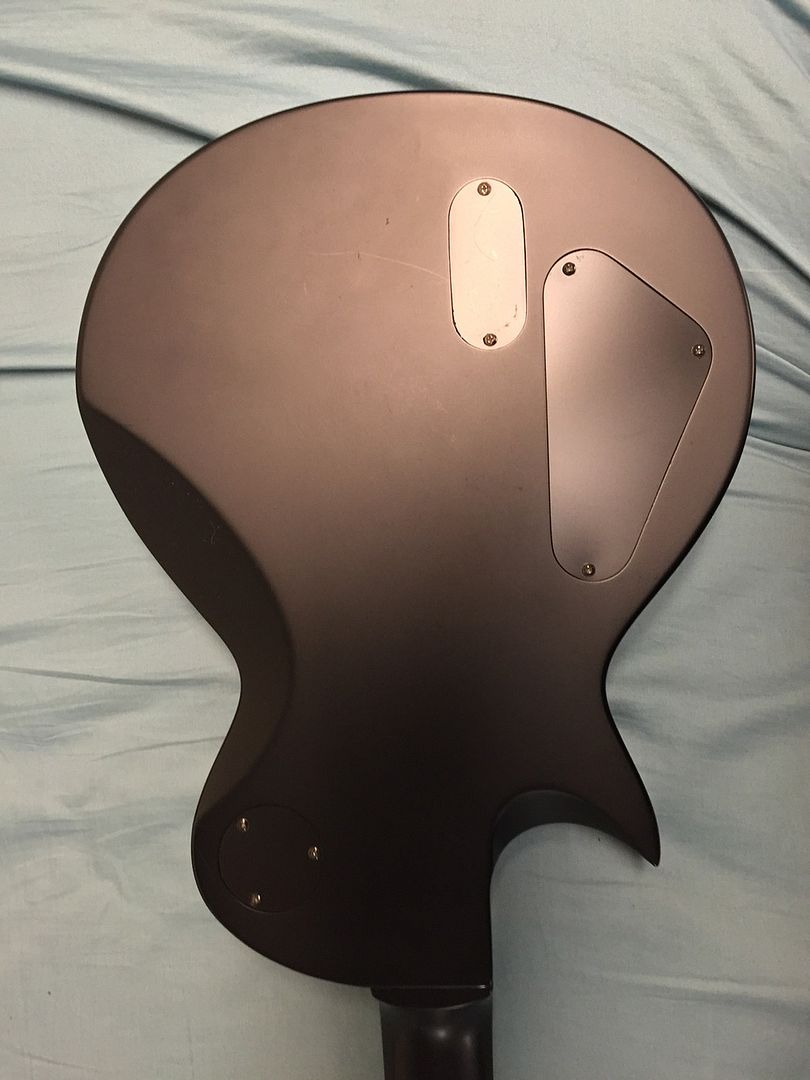 1983 Tokai Silver Star. This is stupidly good playing and sounding Strat, with the same awesome singlecoils that came in the 80s Japanese Fenders. If you wanna sound like Richie Blackmore or Yngwie Malmsteen, this is your guitar. If you don't, you're an idiot that needs to buy the djent box listed above. It's in player condition, right down to the paint that was damaged by an American flag sticker. Freedom rules, and so does this guitar. Comes with a crappy hardshell case. Asking $350 plus shipping.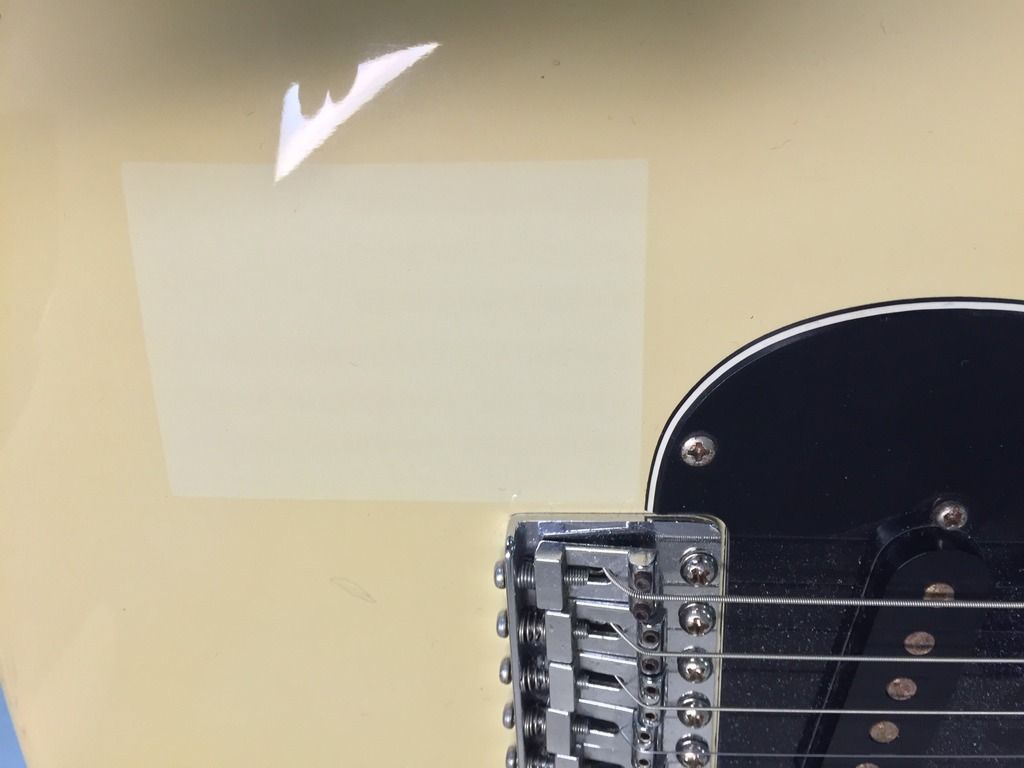 I ship to USA and Canada only, unless I know you. If you signed up from Buttfuckastan or Czechosloscrewya specifically to tell me this is the guitar you've always wanted, and will you please sell it to me for $50 less because eBay Europe had one listed for that and claim as $100 because you don't want to pay import duty, I will permaban you, change your avatar to a bunny rabbit getting raped by a goat, and sign your e-mail up at twenty porn sites.