Discussion Starter
·
#1
·
Selling my baby due to unforeseen bills that have raped me.
I doubt anyone on here will be looking for it, but just on the offchance...
You can see it on ebay here:
Jackson Stealth (Professional Series - Made in Japan) on eBay (end time 14-Nov-10 20:15:50 GMT)
I appreciate it's terrible form to post ebay links, hopefully I'll stick around a little and contribute to the community. :lol:
It's in pretty good condition cosmetically - the typical pointy headstock gouge and a small nick around the neck pickup is the extent of it. No marks around the edges. It's obviously got polishing swirls and a very minor depression on the back, about 6x4mm that I cannot get a photo of.
Currently wired with a killswitch and a volume tone, the neck and middle pickups work but are not connected. Killswitch is on it's way out, a bit crackly.
Also, I may ask noodles to ban me shortly as I'm starting exams soon. If you can't get through to me here, you can email me at stitch216 at hotmail dot com.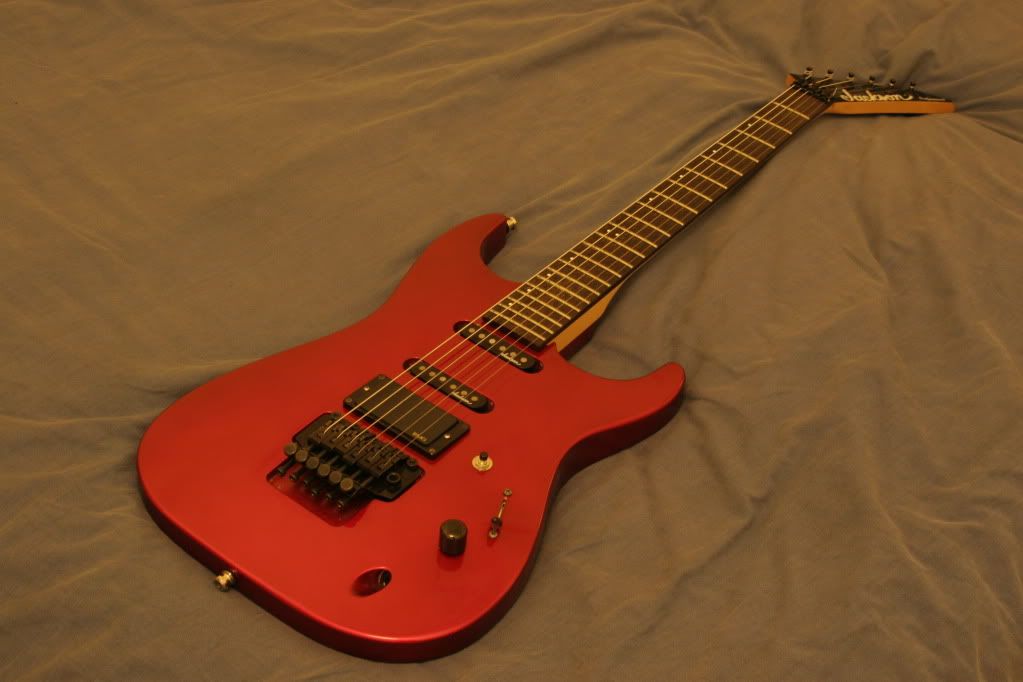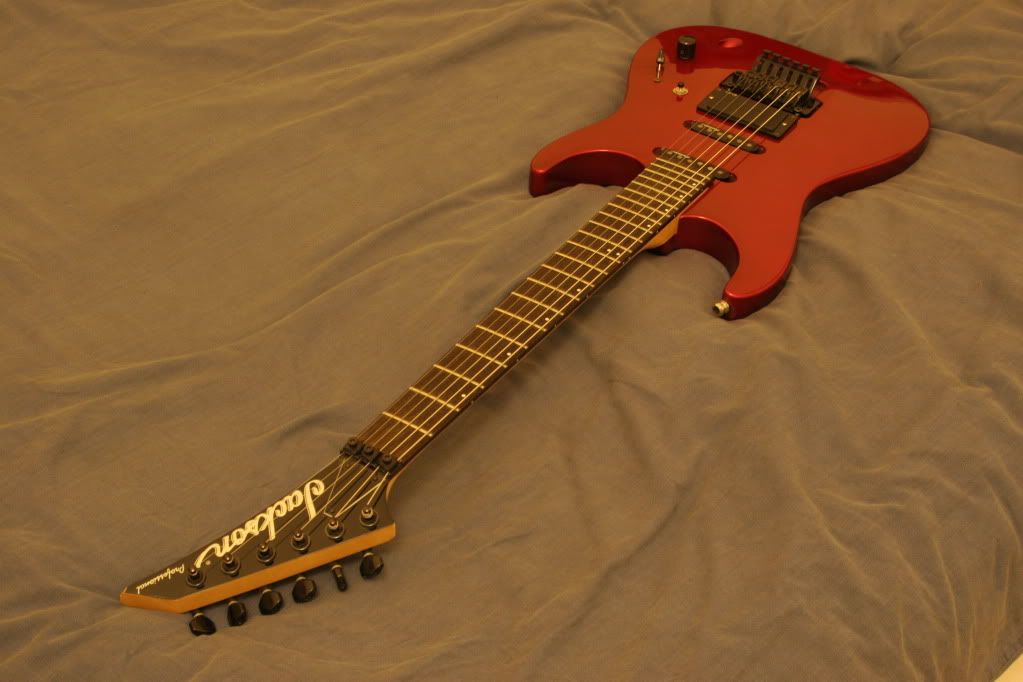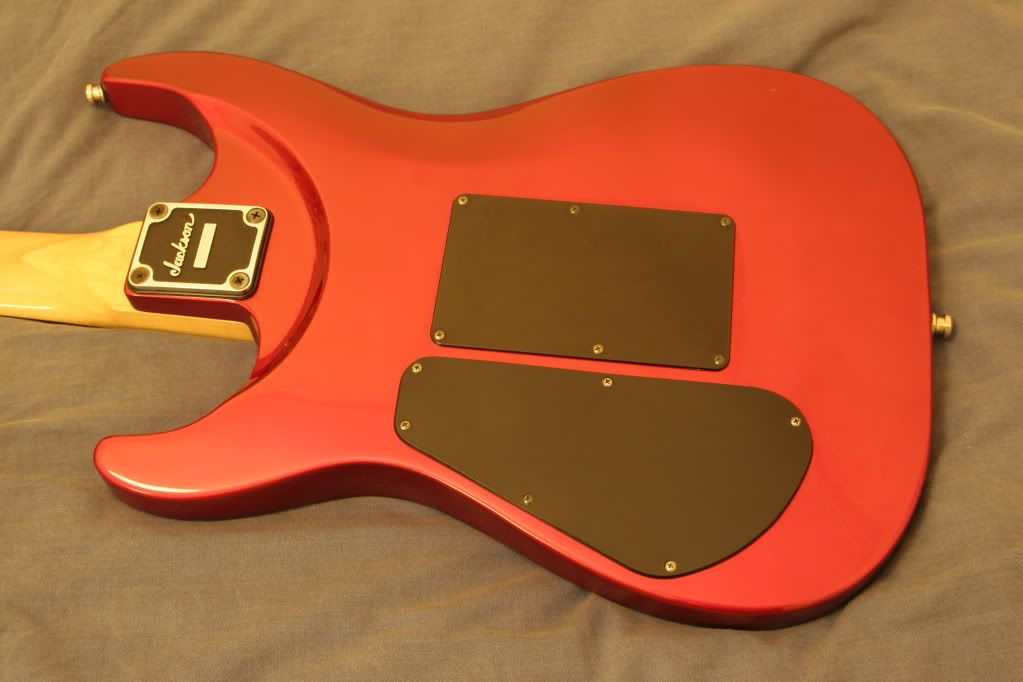 Aforementioned dings (that's a tortex Jazz III for scale):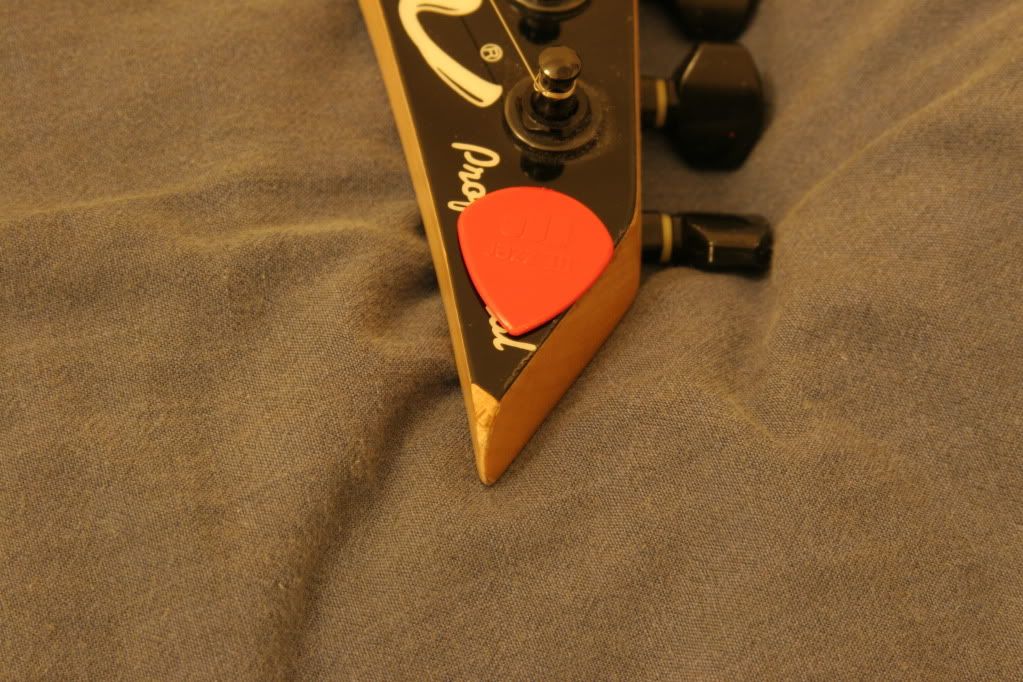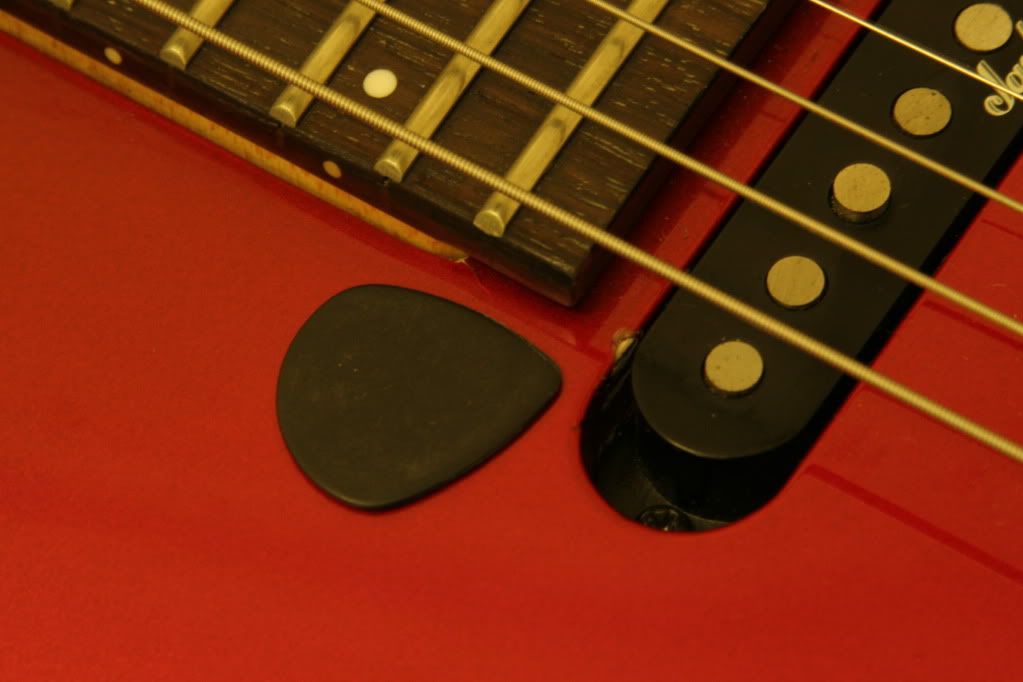 I'm asking £300 shipped from any regular on here
It comes with a Hiscox SDT-EF case worth £80 and the appropriate trem arm.