Discussion Starter
·
#1
·
I made my mind up :lol:
Enter, Diezel Einstein. Mad dog.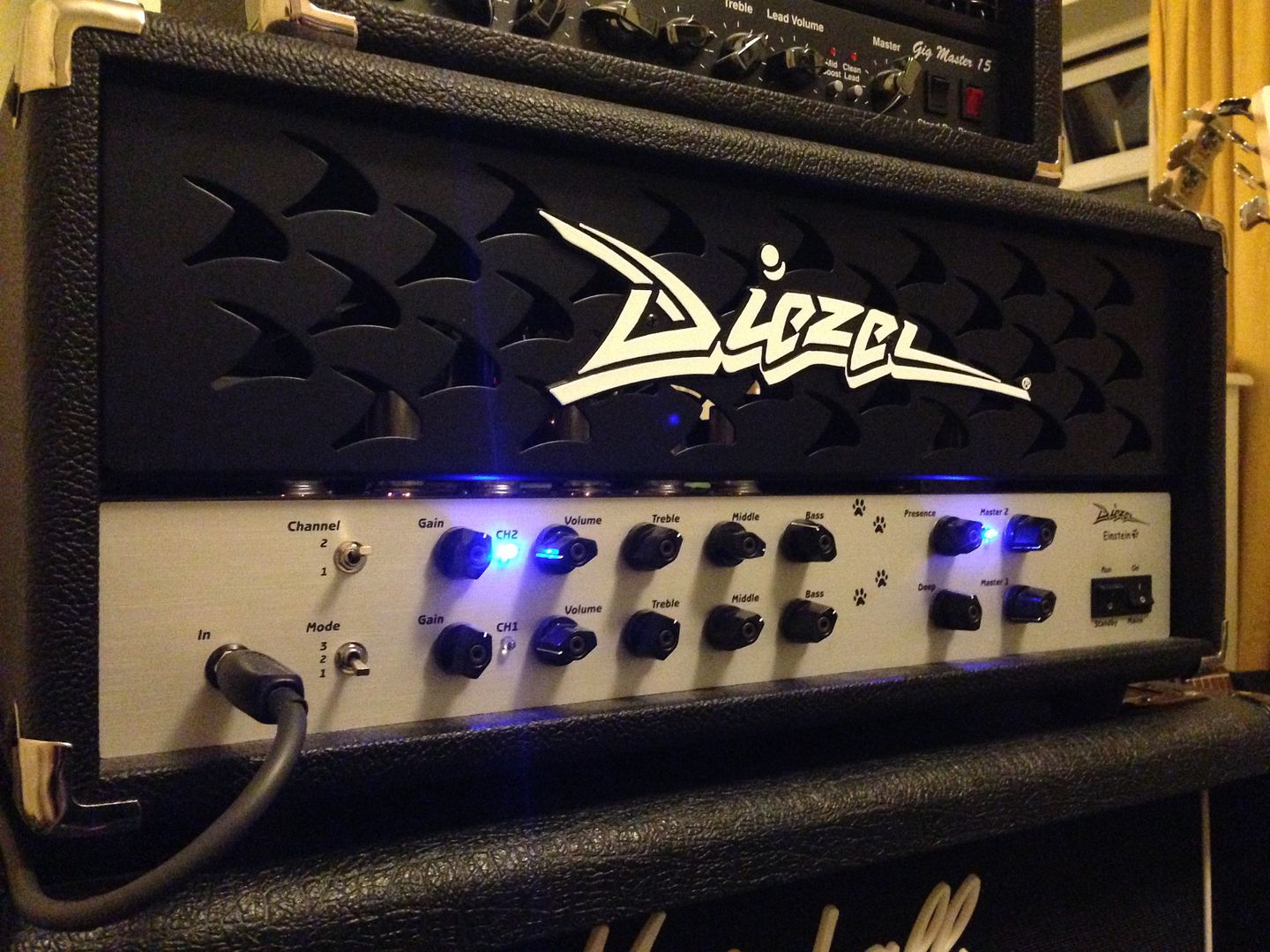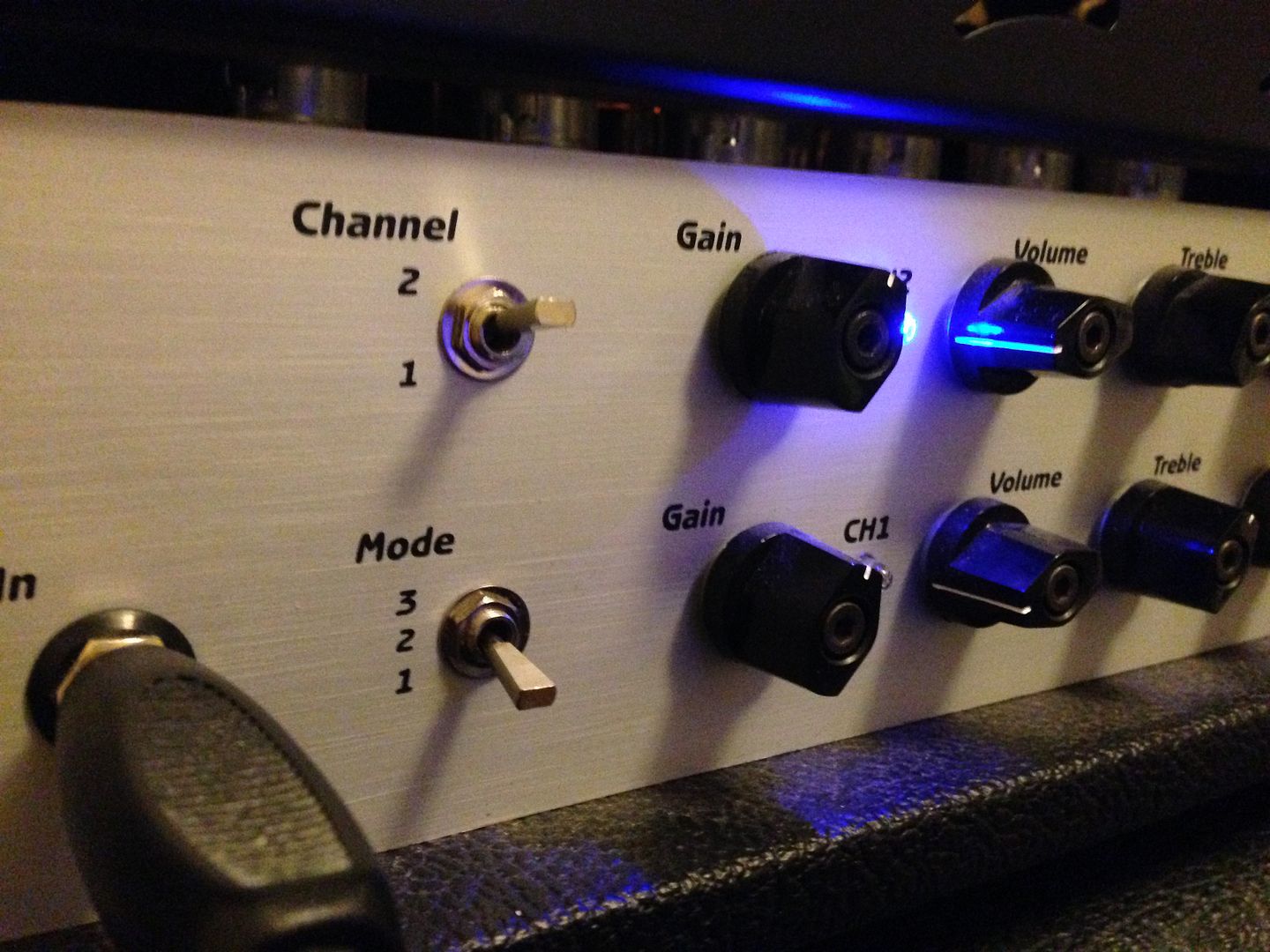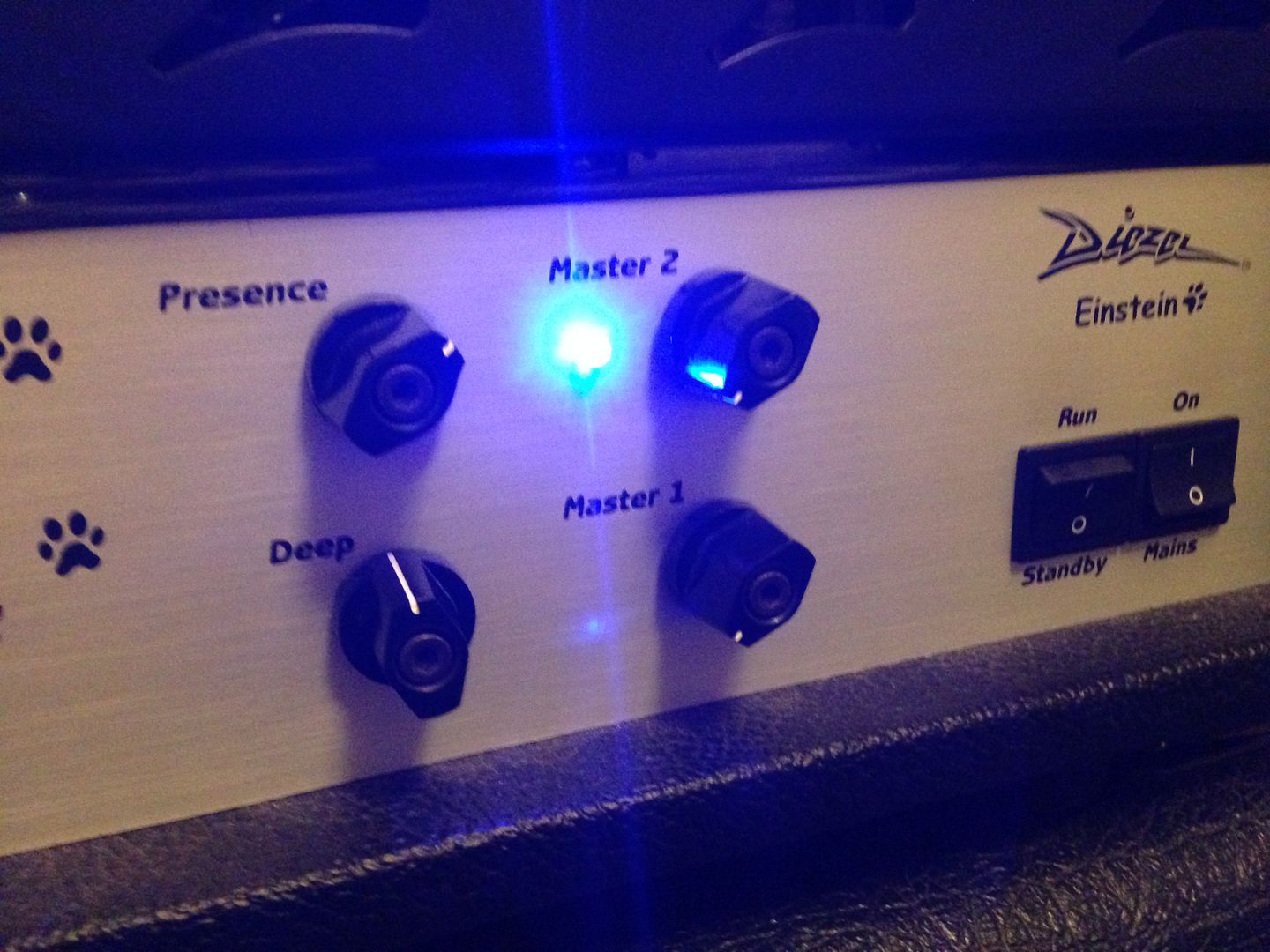 I've been meaning to get a higher wattage amp for quite a while to be better equipped for my eventual return to the stage. The initial idea was to save for a Kemper but that was pretty far out of my budget and I questioned it more, being a modelling unit. Anyway, the story goes that I tried a Diezel VH4 at a music shop with a few Ibanez axes and loved the thing. I later messaged James to tell him I now understand his Diezel love. He just so happened to be selling the Einstein and yeah, things happened...
This thing is an absolute monster. I've only really had the opportunity to play it quietly but even so, it rips. :metal:
Now, to go into further detail, it definitely has that Deutsch feel, but differently to my Engl, it is very tight, whilst still keeping plenty of the response I like and the distortion channel has a clean feel to it, where the Gigmaster is a bit fuzzier. However, the general tight/clean aspect of this amp does not take away from the fact that it is angry as hell. It sounds like it's on a mission to rip the human race apart, being far more aggressive with the guitar going direct than the Engl with an Overdrive. This thing is just unrelenting. While its gainy savagery is its main point (and what I've been trying most! :lol: ) the clean channel is also great, again, crystal clear and the mode switch is definitely a bonus as a nice thing to experiment with.
The main feature I wanted out of a bigger amp was independent gain/volume controls. It definitely ticks that off, and then some. Having two footswitchable master volumes is brilliant.
Without waffling on too much more, this amp is awesome and I'm very pleased with it.
Also, as a side note- I have to big up James for being a really honourable seller. He did a considerable drive to get over here and drop it off on Sunday, only to discover that two of the tubes were dead. He then went back, ordered new tubes, installed them and came back over on Wednesday. Legend.