Discussion Starter
·
#1
·
So I was bored today and decided to start the New Year right with this NGD :lol: I've had this for a month and half now I think. I'm going to try to take some outdoor pictures when the sun finally shows up again in and also since the last two are blurry. I also included my SE-7 in some photos since I haven't done a NGD for it. (The first photo is the only one with flash on)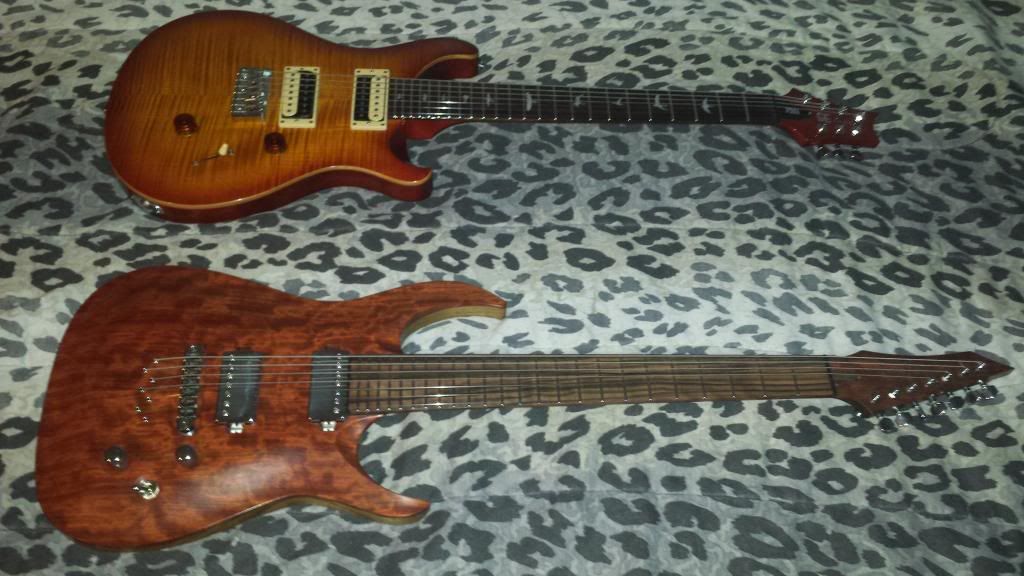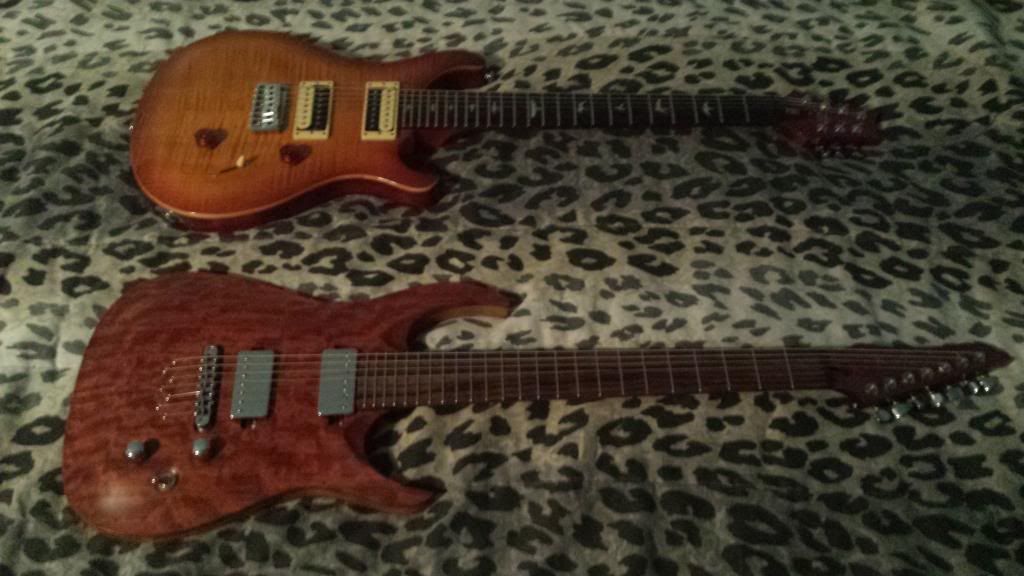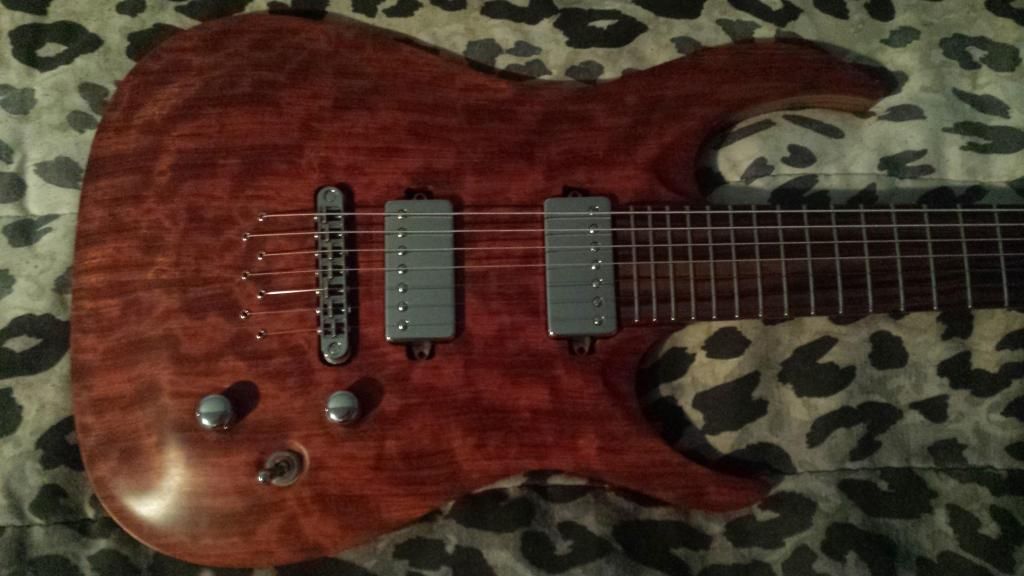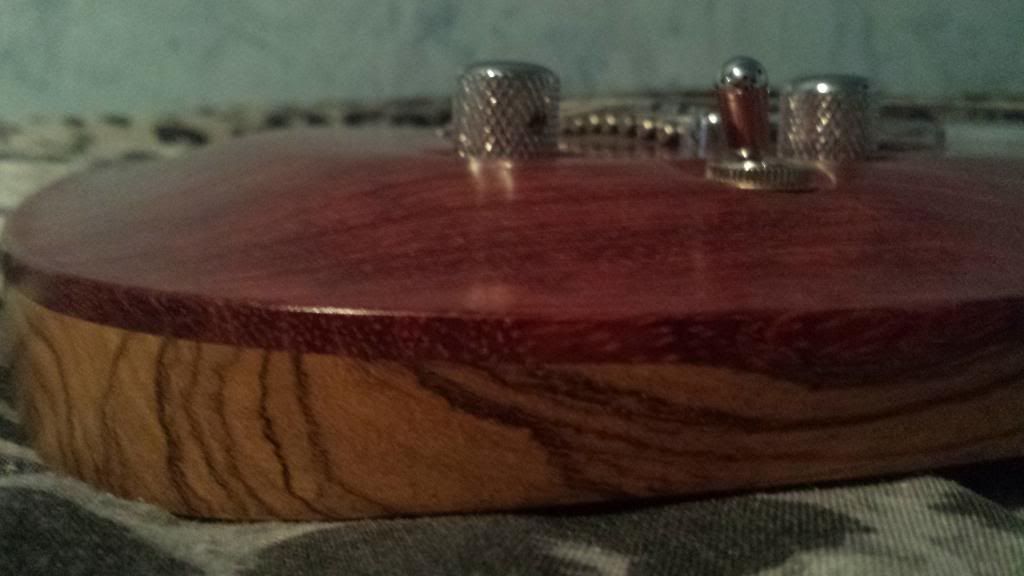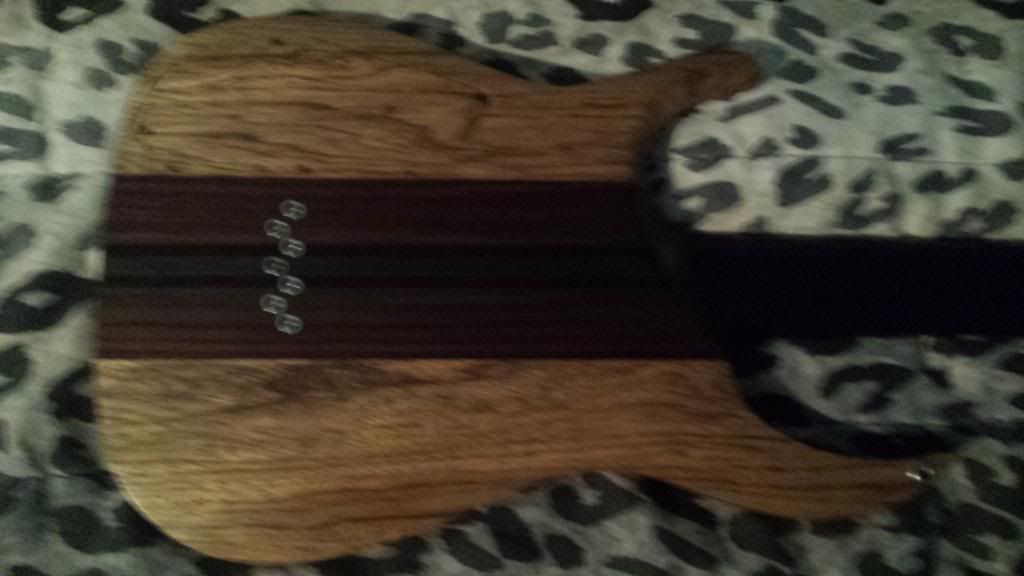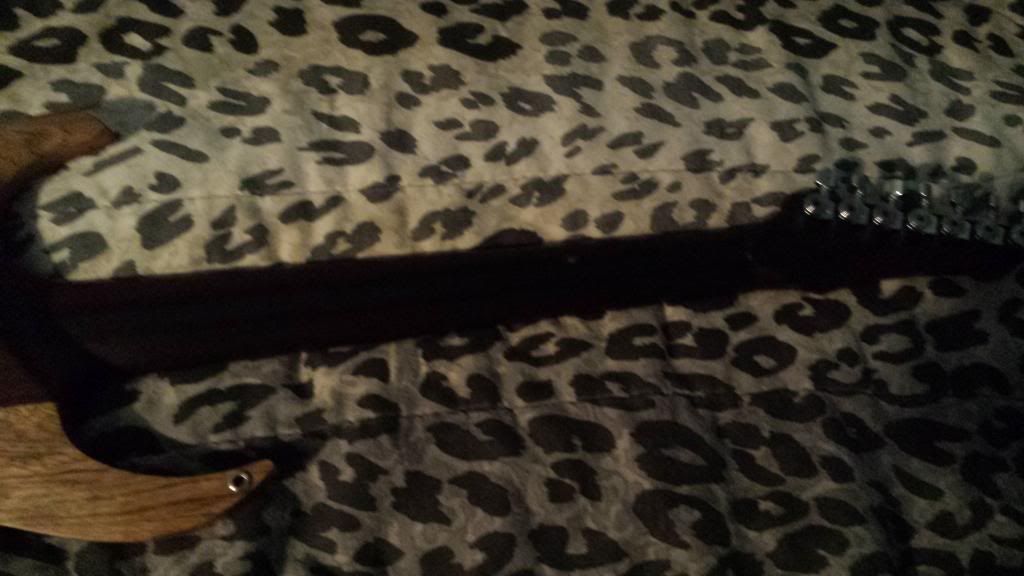 So I got this thing in a trade for my 8 string spot from the guy who bought this off of technomancer. Here is his thread with better pictures:
http://www.metalguitarist.org/forum...ii-7ex-rosewood-neck-bubinga-black-limba.html
Specs:
- 25.5" Scale length
- 5 piece rosewood neck with ebony stingers
- Striped ebony board, no inlays
- black limba wings
- 3/4" figured bubinga carved top
- figured bubinga headstock overlay
- chambered body
- Stainless steel frets, .095"x.054"
- UV style output jack
- Chrome hardware
- Volume / Tone / 3 way switch
- 250k pots
- push/pull volume for coil split neck pup
- push/pull tone for coil split bridge pup
- BKP Mules
- TOM bridge
- Clear gloss finish
- Oiled neck
First off I have to say that this thing is insane. Rob really puts much thought behind the details of this thing for playability. It's light as hell and I found out that it's chambered. I'm a huge fan of the strap lock positioning on it since it forces it balance perfectly. The UV style jack is also a very nice touch. The most obvious unique feature KxK's have is the great sculpting on the neck heel, which he sculpts completely out the way and allows the best fret access ever. Something that I'm really enjoying that I didn't appreciated until I started playing it more is the way he sculpted the arch on the top. It goes from a arch to a flat surface when you get closer to the edge of the guitar that feels very comfortable for the forearm.
I would had preferred a non-recessed TOM but I like the recessed TOM better than any hipshot style bridge I've tried.
I still want to try the normal KxK neck profile since this comes with a thicker shape than the standard (which I'm actually a huge fan of flat but thick necks). All the wood has fantastic grain and color to them. I'm a huge fan of the feel of rosewood neck and it reminds me of the feel of my Warwick's ovangkol ever. The striped ebony fretboard actually looks like an rosewood which I really like for the vibe of the the guitar. The Black Limba wood cover is a awesome touch and the Bubinga has a spotted like a leopard kind of grain to it in person that looks awesome. Overall this guitar kicks ass :metal: