Discussion Starter
·
#1
·
I've been a huge Sketchers guy forever, because they're all around $40, are comfy as hell and last forever. I own about 5-6 pairs of their semi-casual shoes, and love 'em.
But I finally got a bad pair of hiking boots, and decided to splurge a little and grab a pair of
these Merrells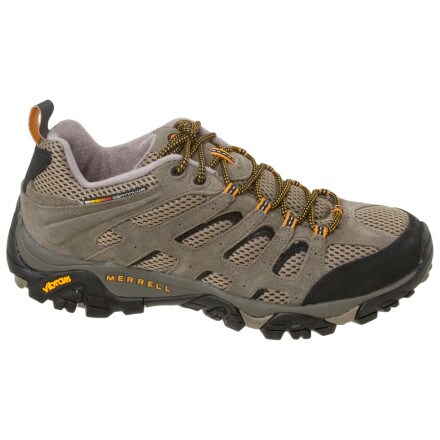 After 3 pairs of the same Skechers, the ones I got about 2 weeks ago (after retiring my last pair after a year because I wore 'em without socks one too many times :lol
were just crazy uncomfortable and just didn't fit right. So $80 beans later, I grabbed some Merrells from the local mall and holy fucking crap are they comfortable! :metal:
After 2-3 days, my feet feel cooler (the ones I have are "the ventilator") and man, are they immediately comfy out of the box. :yesway:
I know Drew prefers to wear wing tips 24/7, but for the rest of us, I recommend trying a pair of these out. They're expensive but so far I really dig the shit out of them.