Discussion Starter
·
#1
·
Ive listed some of these a few times, and some not at all, but here we are, together, with PICS THIS TIEM OMG
Dean Vendetta 1.7 Stock Pickups - $20
Not so great for teh BRUTALZ but surprisingly good for hard rock. 2 conductor, ground and hot lol.
Gibson Custom Shop Les Paul Pickguard - $15
This was the uninstalled pickguard off a Custom Shop Les Paul. Nabbed it to see how it would look on the carvin, but it hit the volume knob so no go.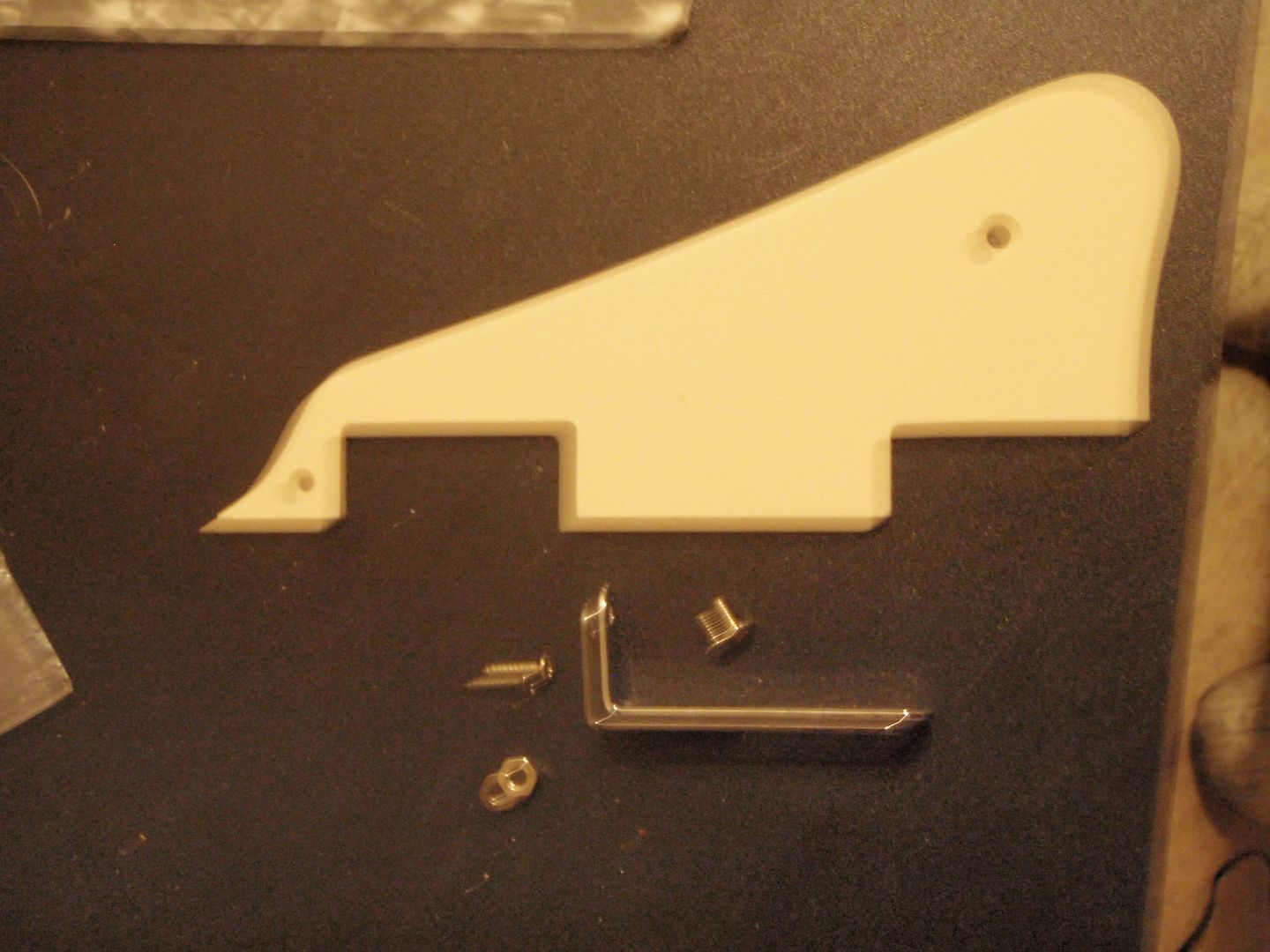 Pin Style Tremolno - $35
Doesnt have the Deep C. Honestly, i only ever ended up using it during restrings, and I have a block for that, so no need for it really. Never failed me though. Im sure kevan could get you a deep c on the cheap if you needed one.
Seymour Duncan JB - $35
Pretty short lead, but it will fit in a model 2, i know that much. Took the Logo off with some steel wool.
I also dont yet have, but soon will when my new guit comes in, a tonezone and an Evo neck that are not for sale, but trade only for other pickups
In terms of trade. looking for some sort of decent Tom is it really atm, but Ill hear about other shit too, if you offer.