Discussion Starter
·
#1
·
Just got this pic in of some of the Koa I have. This is book matched and thickness-sanded for the top on my
KxK
DCii-6.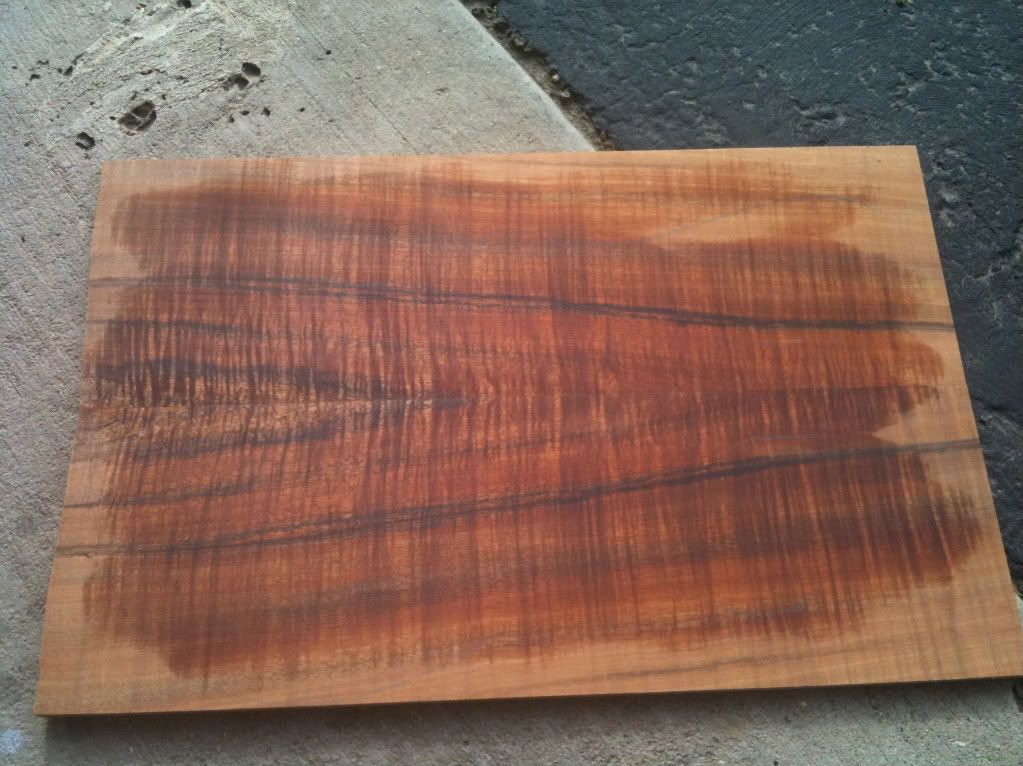 this is from the upper right of this piece of koa
The White Limba that will be the back of the body
The Palisander slab the neck will be taken from (the larger piece on top is the Palisander, the bottom piece is some Panama Rosewood that I'll use on another guitar eventually). Palisander is a rosewood species with tonal properties very similar to Brazilian Rosewood.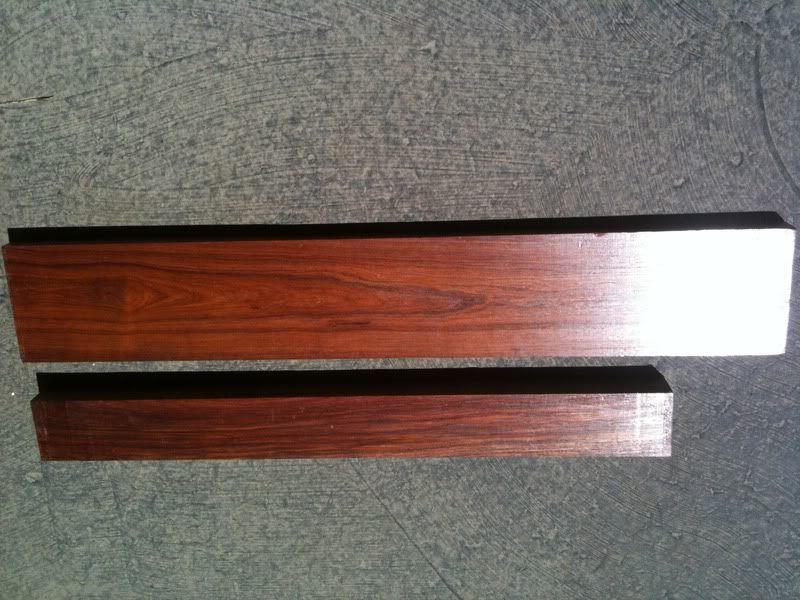 and a meh pic of the really hot Cocobolo that will be the fretboard for this (it's the piece on the right with the white sticker on it)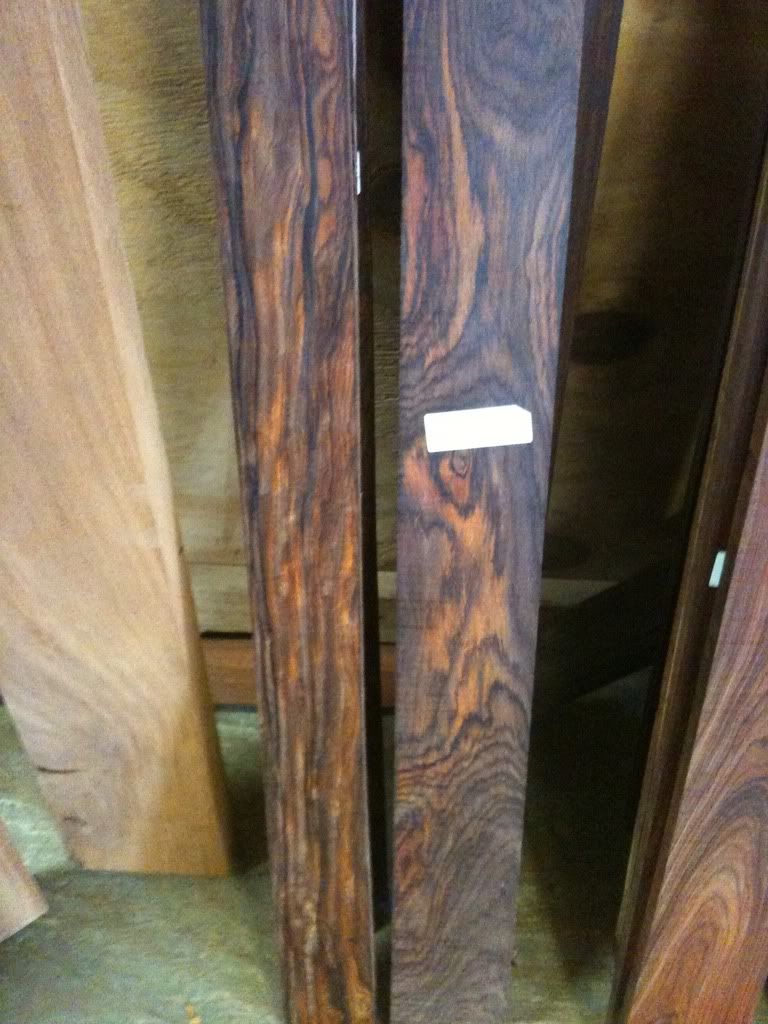 The DCii-6 model looks like this for people that haven't seen it, though I think this one may have a Schaller Hannes bridge on it and a pointier headstock and maybe, just maybe semi-hollow