I decided it would be better to wait until I was less hammered to do this. No idea how I managed to come to that conclusion as I don't even remember going to bed. Regardless of this, Yesterday was supposed to be my drunken cleaning day. I definitely got drunk, and managed to wash some dishes before the inevitable distraction happened. However, this distraction was FUCKING AWESOME! Last week sometime I ordered a bunch of parts for my black RGT off ebay and began the wait...until yesterday.
Wandered down to the check for mail and found this!
What's in there, you figure?
Crumpled paper?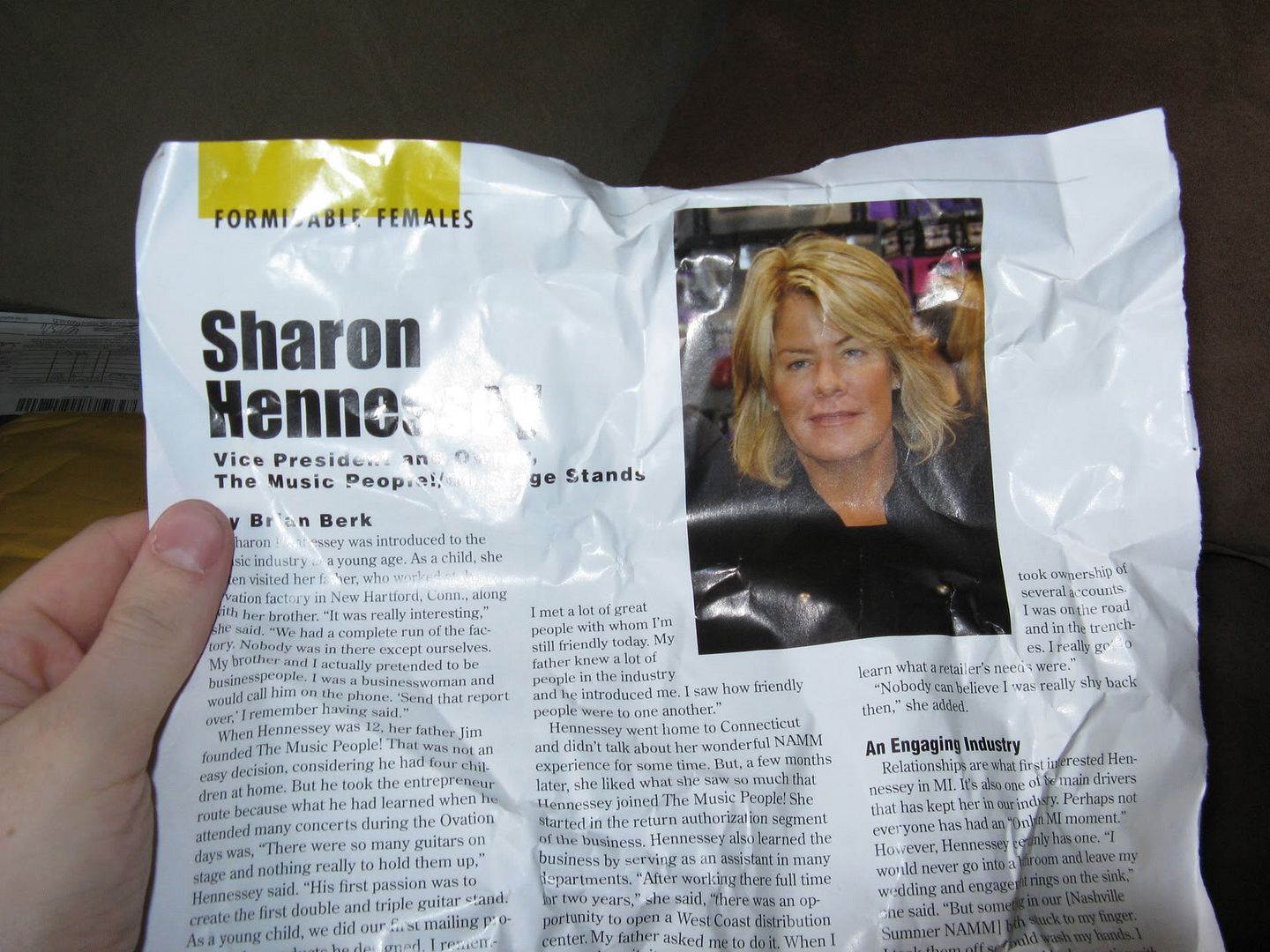 Not just ANY crumpled paper, though. This paper has Sharon Hennessey on it :shrug: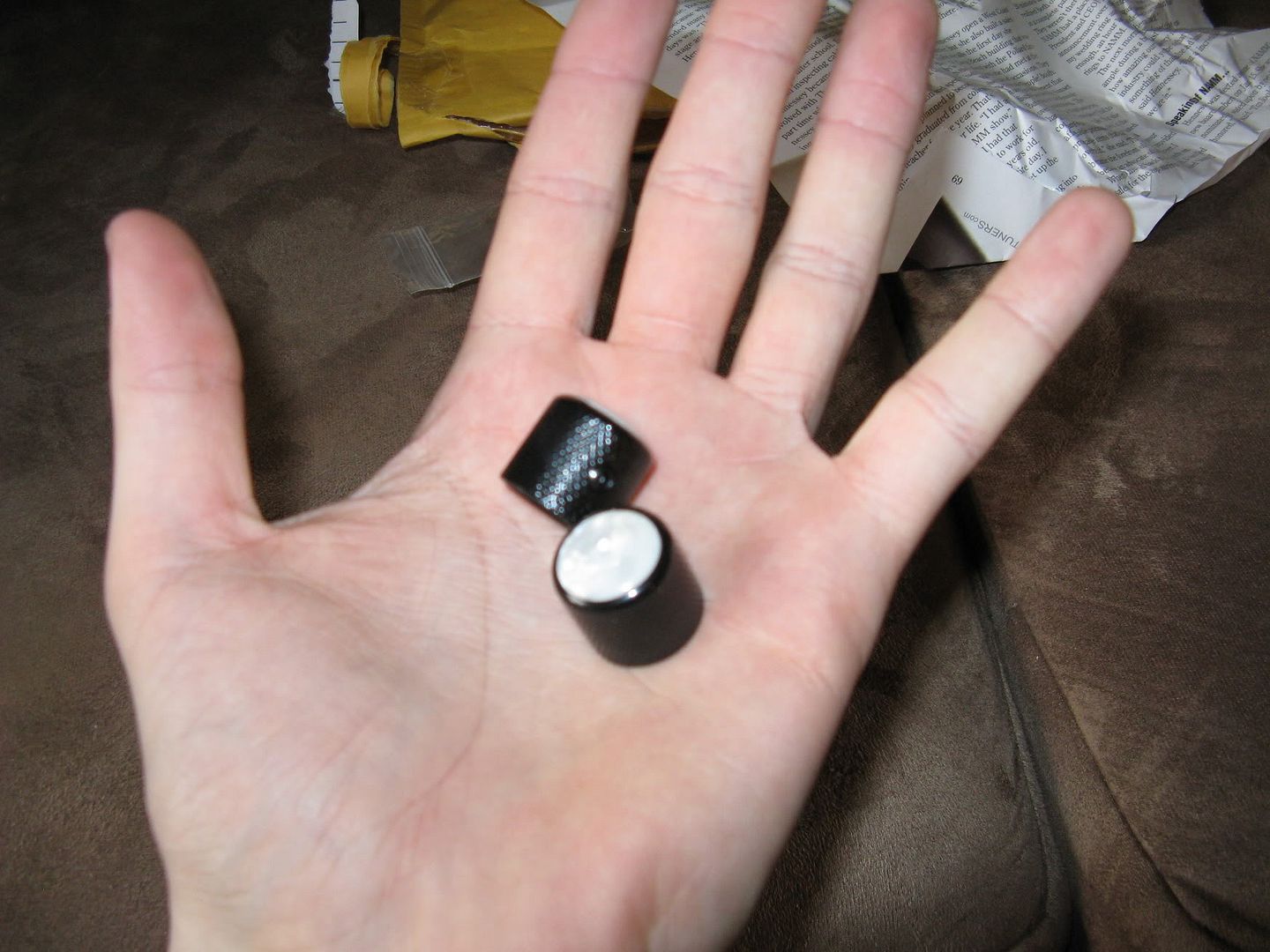 Oh wait, it actually appears to be my pearloid topped knobs! Sweet.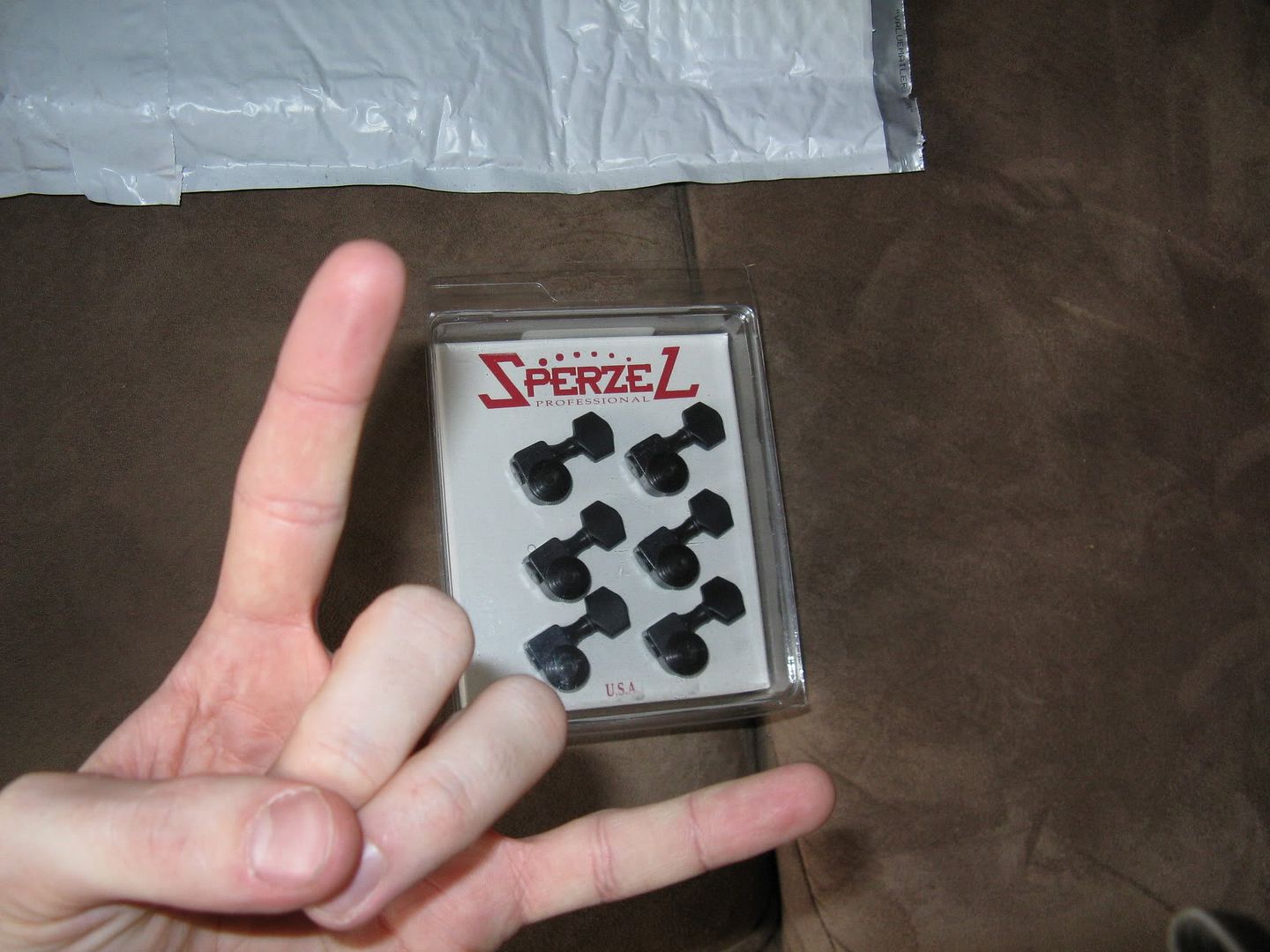 ...and a set of 6 in line Sperzels without the funny lookin' buttons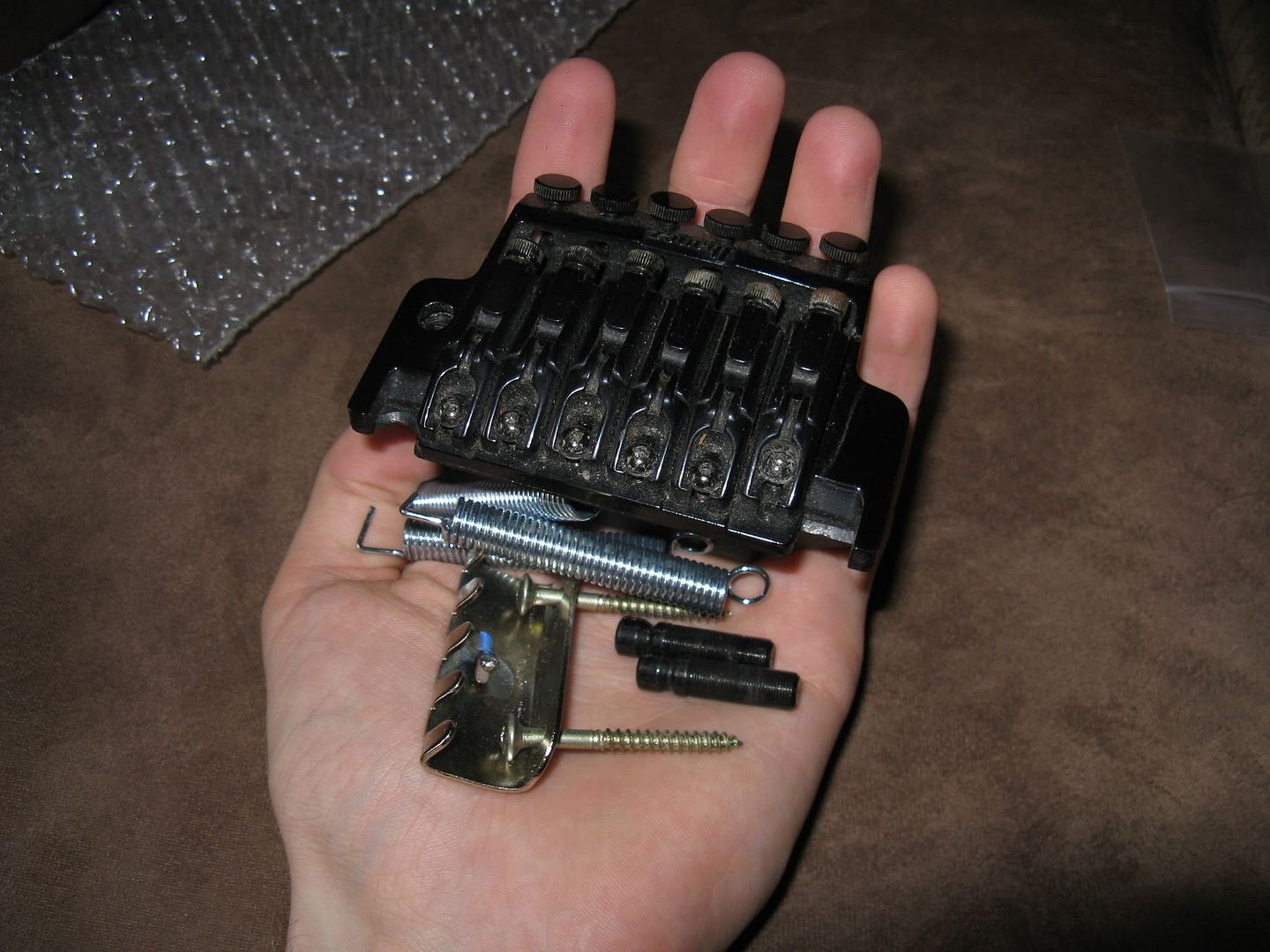 Here's the the real steal of a deal, though. $50 for an edge pro II? YES PLEASE!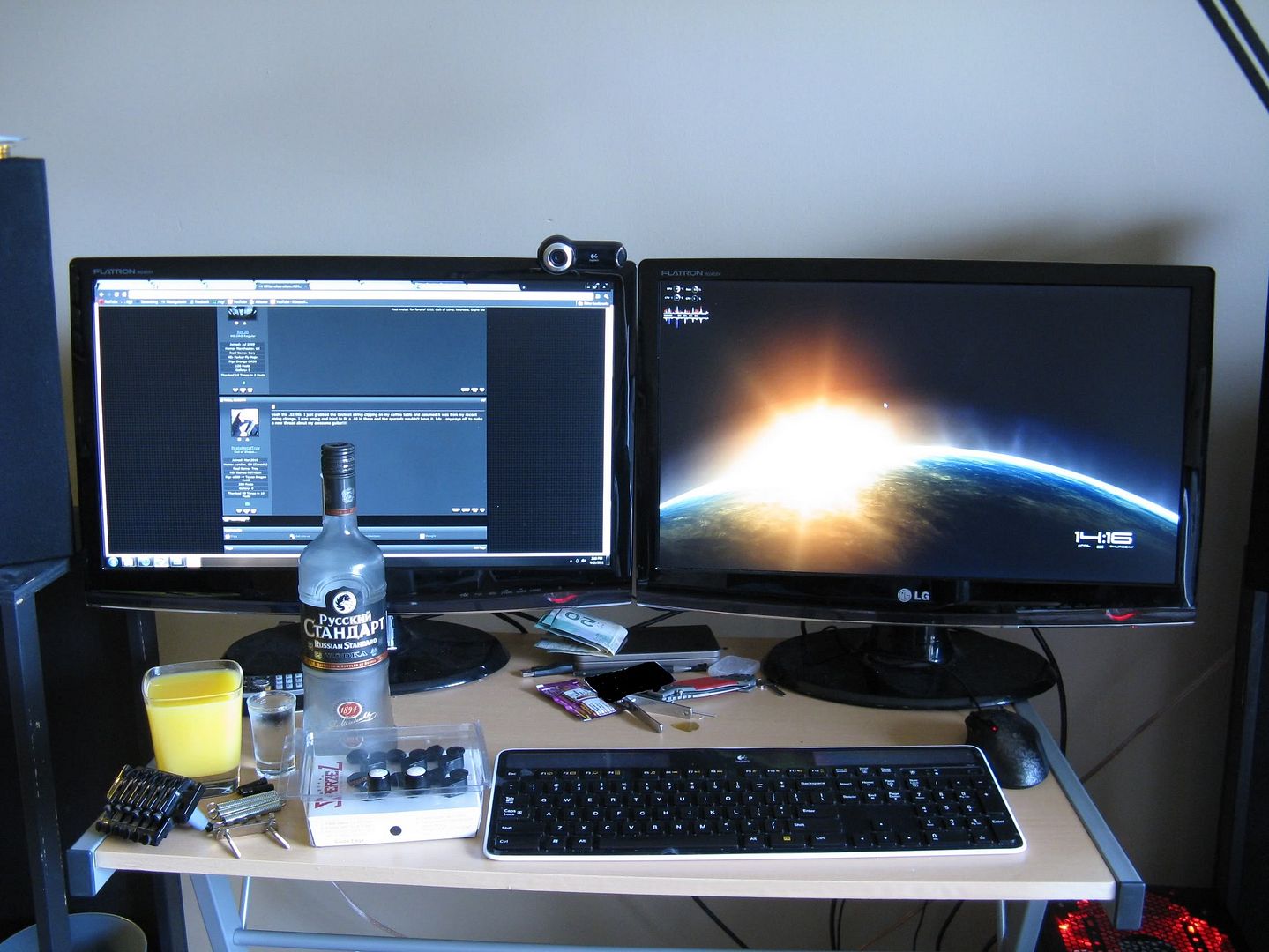 ALL HANDS TO BATTLESTATIONS! The internet is serious business.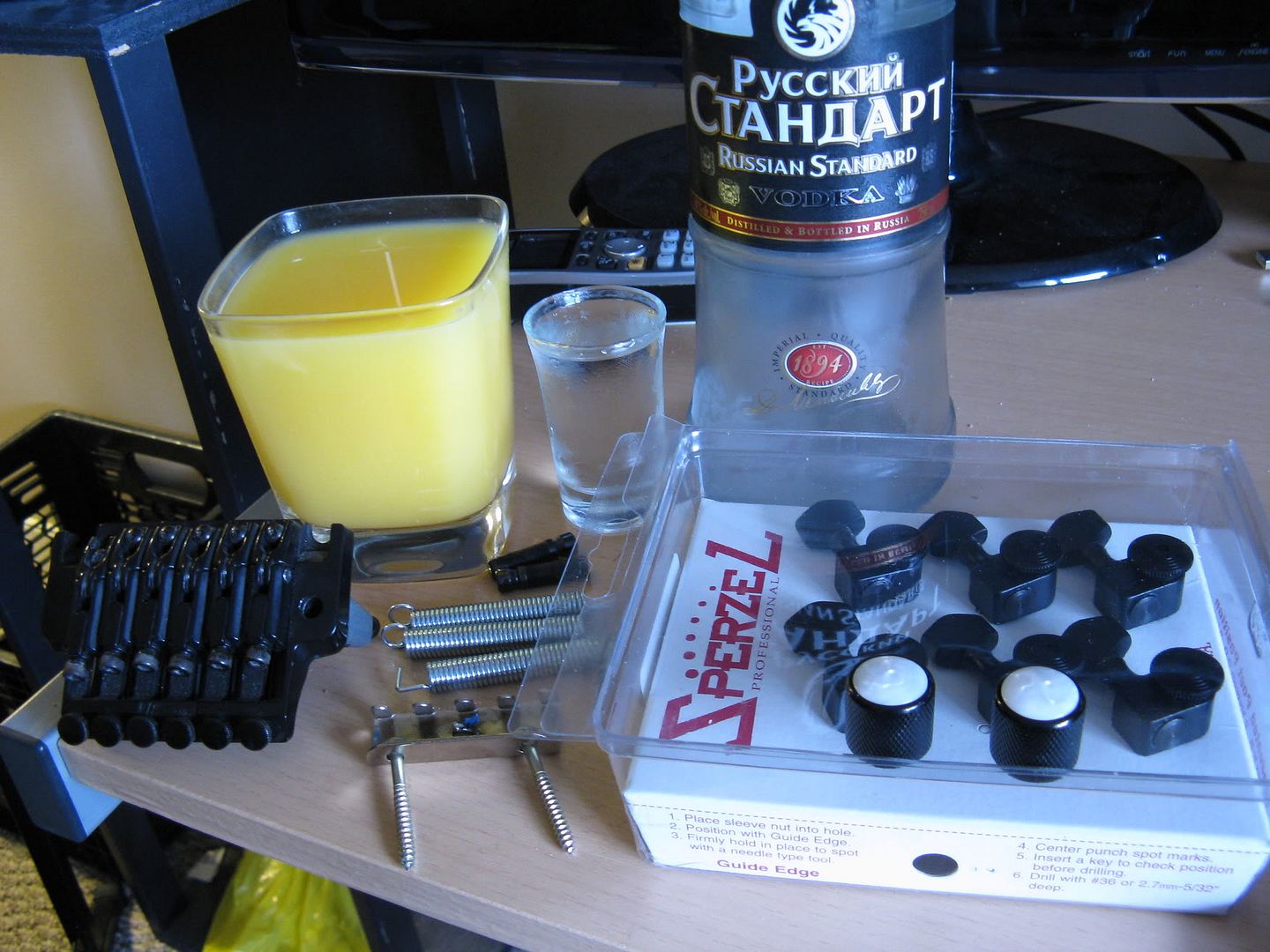 Spoils! A good day all in all. Also, yes, that bottle is empty but it was already half empty when I started.
All in all, not a bad day, even though my house is still a mess. Haha. I still have a set of Duncans and a black locking nut from ebay that have yet to arrive, as well as a killswitch and copper shielding tape from Darren, and I still have to go find myself a push/pull pot so that when everything arrives I can actually start doing this shit. I just changed my strings not long ago, so I'm not gonna change any of the hardware out until I have all the parts ready. I'm on the fence about new strap buttons, too. I'd like straplocks, but I'm not sure how bad I wanna put holes in my guitar to have recessed ones. The non recessed straplocks are pretty cool since you can still use any strap with them, they're just not as secure as the regular ibanez type without the locking ends.
For a little bit of post pic story info, I decided that since no matter what guitars I own or plan on owning my black RGT seems to ALWAYS be my main player and VERY few guitars I've seen have ever played better. So I said fuck it. Upgrade the shit out of it and bring out it's full potential for awesomez.
Basically it's going from this:
To this:
or like this:

I can't decide whether I want black or white pup rings. I think the ducans coming from evilbay may come with a set of black pup rings, but I'm not sure. We'll see what happens. I'm leaning towards sanding and spraying my old rings white since I want metal ones but no one has them in white.
This thread will be updated as more of my parts arrive and eventually will close up with the final assembly picstory and a rundown of my entire rig as it currently stands. Lots of work to get done, but first....More waiting!
Until next time...