Discussion Starter
·
#1
·
Pics first, explanation later: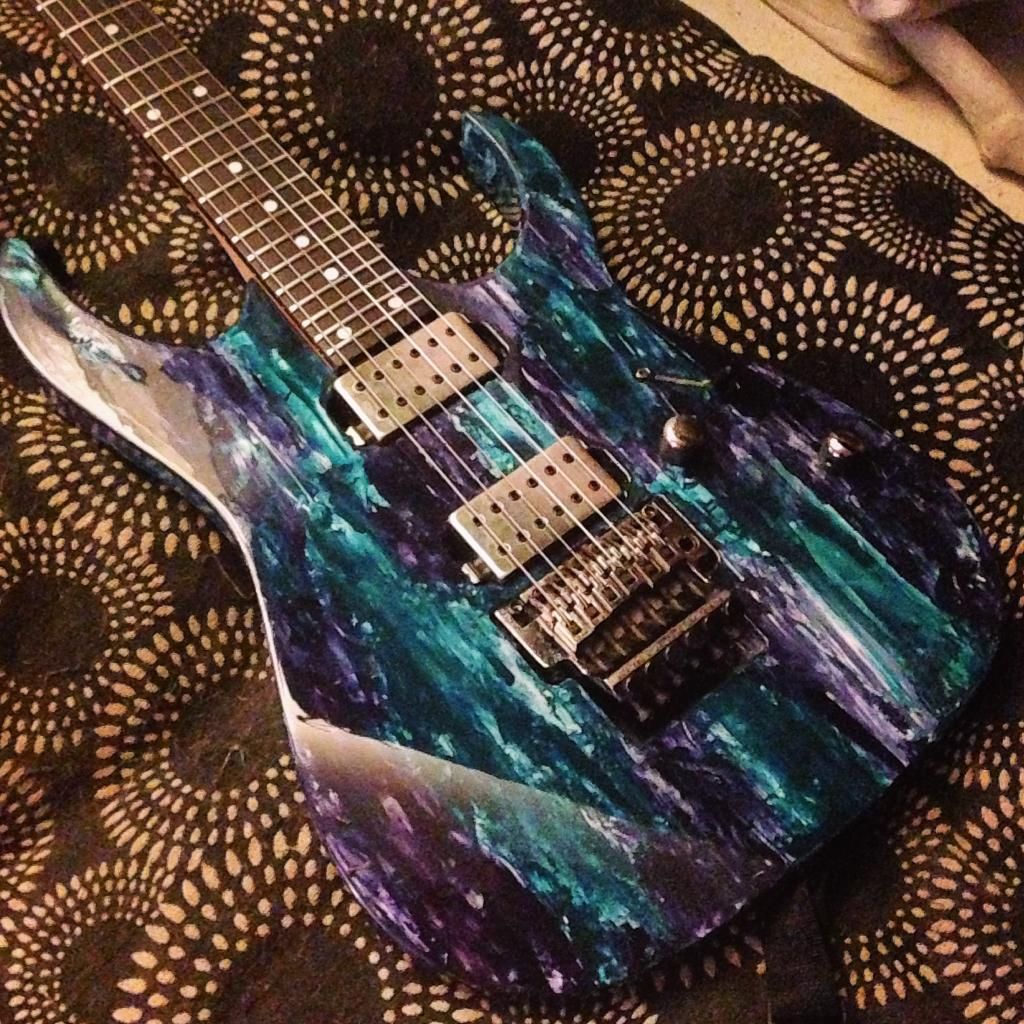 This is Neil, my new 2000 model RG520QS!!! My first ever project using my new paint technique i'm calling "scrape painting"! I originally planned on swirling this guitar (as i am prone to doing), but followed a wild hair that took me somewhere completely different. I am in love. I've spent as much time staring at it as i have playing it.
Specs:
Ibanez RG520QSTB
mahogany body with a quilt sapele veneer
Edge tremolo
special ordered Dimarzio EVO bridge and Gravity Storm neck. Unplated nickel, black poles.
Wizard neck (maple with bubinga stripe, rosewood board)
In addition to being just darn lovely to look at, the guitar plays and sounds incredible.... the EVO bridge in mahogany is one of the most perfect sounds ever. So insanely thick AND clear at the same time! Why isn't everyone doing this?!?! And the Gravity Storm neck is super cool. Its almost like a huge thick liquidy single coil. And i've got a Dimarzio super switch in there, with some cool wiring options:
1. Bridge (series)
2. Bridge (parallel)
3. Outer coils (parallel)
4. Neck (parallel)
5. Neck (series)
I will upload some videos soon so you can hear this guitar rip! So happy for this one!!!