Discussion Starter
·
#1
·
Hey guys! just got this sweet little piece of gear in a trade for a little boss drum machine and a presonus audiobox.
I played this amp for a solid 15 minutes before trading and it is the sickest little amp i have played. i loved my orange tiny terror and this thing pretty much shits on it. its no mini rectifier for obvious reasons but for the price you can get one of these things for i think this is one of the best amps you can get if its the sort of thing you want. :metal:
I got this amp mainly because i needed something smaller than my jsx to just mess around with in my recording room. and not wake the neighbors :lol:
I also was looking for something with a different tone from the jsx, and this fitst he bill perfectly, it sounds just as great at low volumes as it does when its fully blasted. it also has awesome tone, a great high gain ultra channel that has a way warmer tone than the jsx. and the cleans are much better as well. :yesway:
my only complaint: for a 6 watt amp this thing is pretty freaking big, as you can see it when compared to the jsx.
on to some shatty cell phone pics of the thing.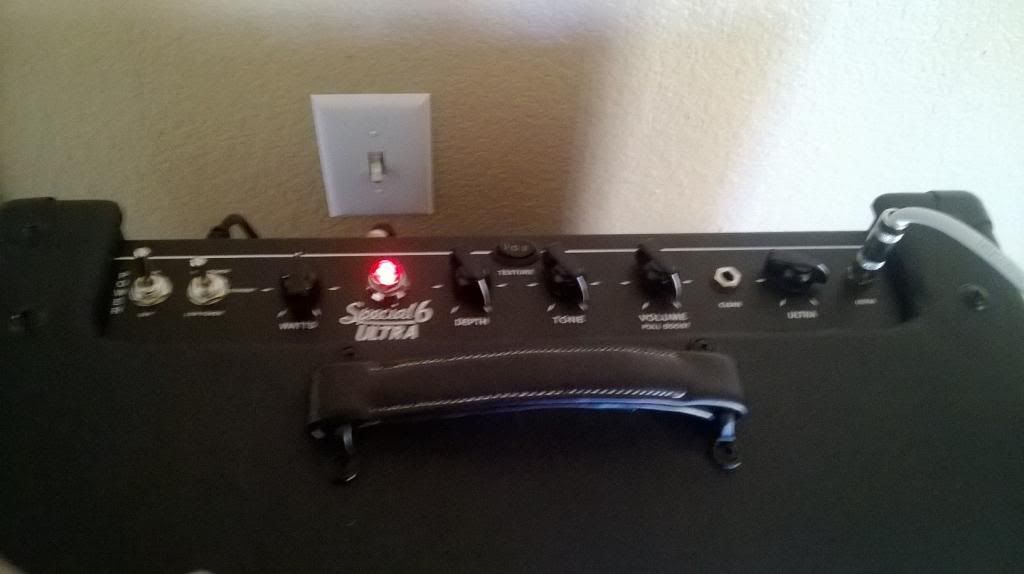 thanks for watching