Discussion Starter
·
#1
·
That's Newly Covered Bare Knuckle Pickups Day! (Fuck you Crucified :fawk: )
Now BKP offer covers for their 7 string pickups it means they will also add covers to your existing pickups. I really have to commend their service as well. I rang them late on on Friday and got an answerphone, as it turns out they shut slightly earlier on Friday's. 9:30 last Monday morning I had one of the guys returning my call :yesway: Got my order sorted out, finally got a chance to post my pickups to them Wednesday and they returned today. With the weekend and postage time that means my order was turned round in 2 days in their shop :yesway:
Anyway, here's the finished articles. A Warpig bridge and Nailbomb neck, with camo covers: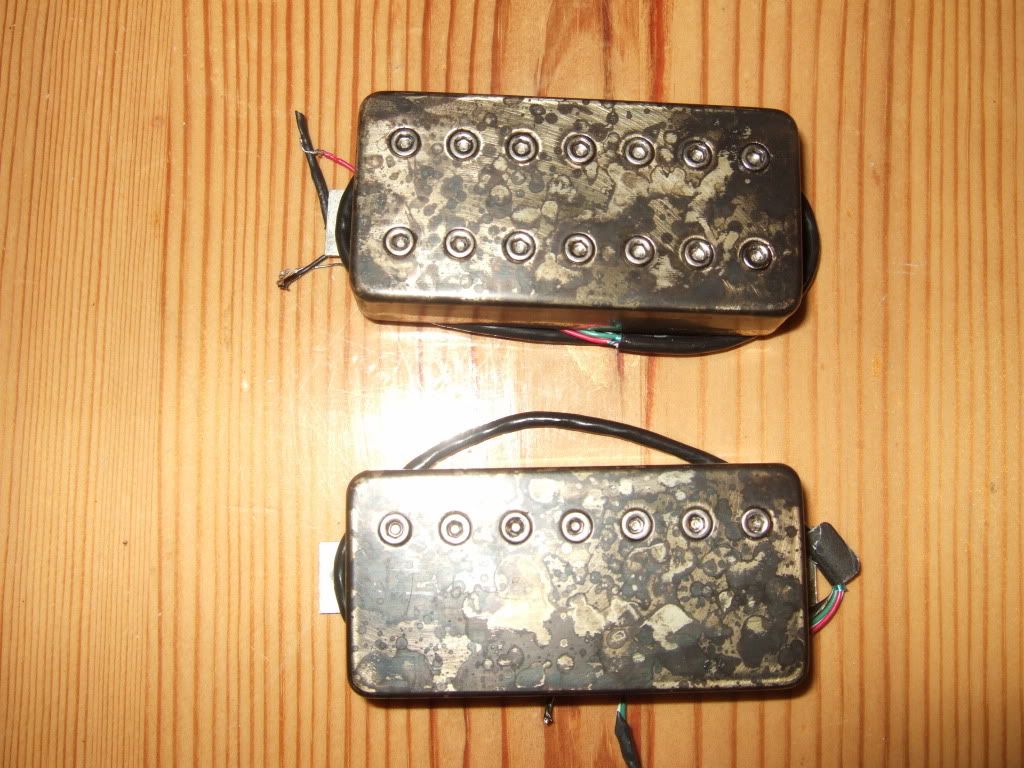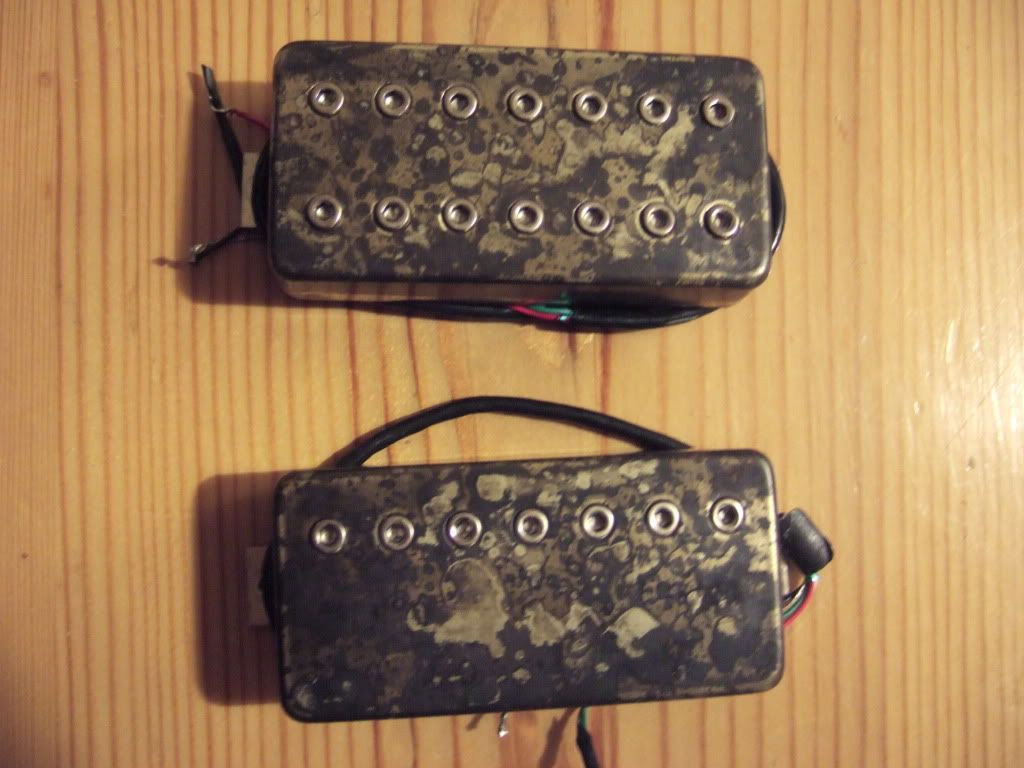 They're going in
this
. Pics once they're in, but it's gone off for a setup now. It shall be all set and ready to go for the jam session for those going.