Discussion Starter
·
#1
·
Wow, only seems like a couple of months since I last bought a car :lol:
Turns out the Mondeo is a total dog, it only just scraped through the MOT and needs too much work in the nest 6 months. Plus I have plans to ditch my work van and claim mileage instead to give me more cash, which means I need a diesel. But, I love my fast cars, so what to go for?
A 2003 Vauxhall Signum 3.0CDTi Elite! Diesel for economy, yet fast thanks to an Isuzu-sourced 3litre V6 turbo-diesel engine. Currently pumps out 174bhp, but a cheap chip will see that at 220bhp with about 470Nm of tourque. That's about 350lb.ft for those still in Imperial.
Bit of an odd beast the Signum, it'd based on a Vectra estate floorpan, but with a shorter hatchback rear end. Adds up to a car with a longer wheelbase than the Vectra hatch (and thus more rear legroom), but not a vast as the estate. Individual tilt/slide rear seat too.
Being the range topping Elite it's rather spec'd, but it's still not got every option by a long shot. Even so, it's still packing Xenon head lights with washers, sat nav, cruise control, electric heated & folding mirrors, auto-dip rearview mirror, electric leather heated seats, climate control, the most amazing sounding stereo I've ever heard in a car, built in sunblinds in the back (good for the nipper) and tyre pressure monitors.
Anyway, looks like this: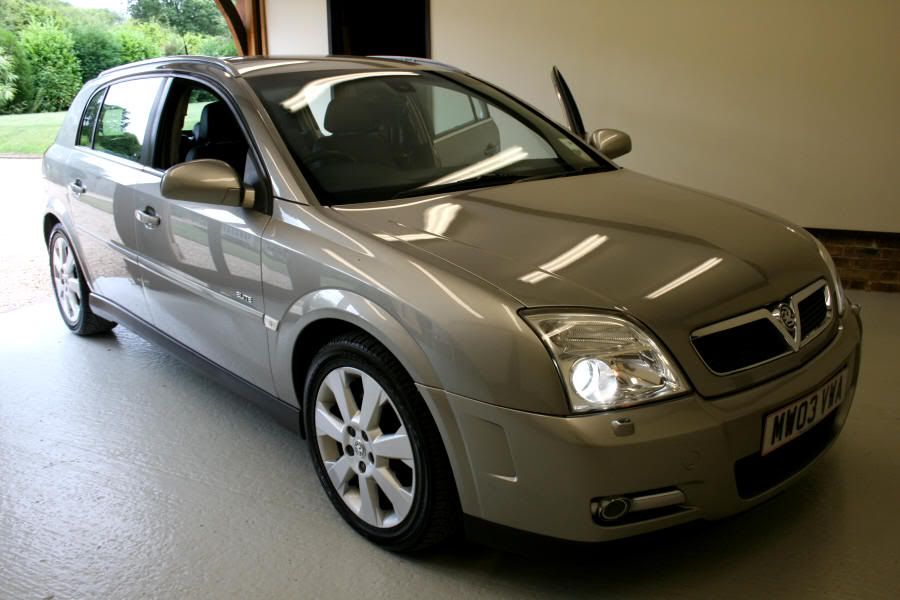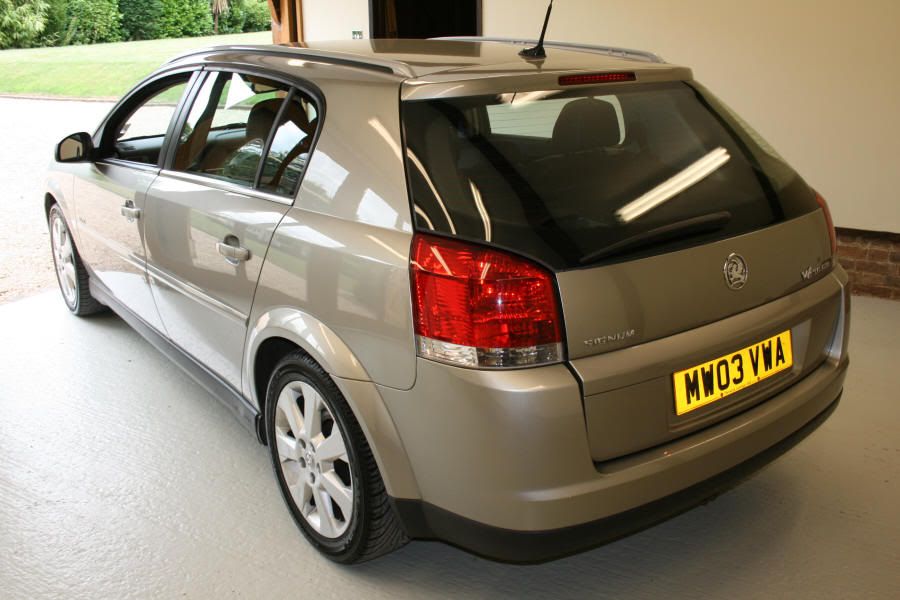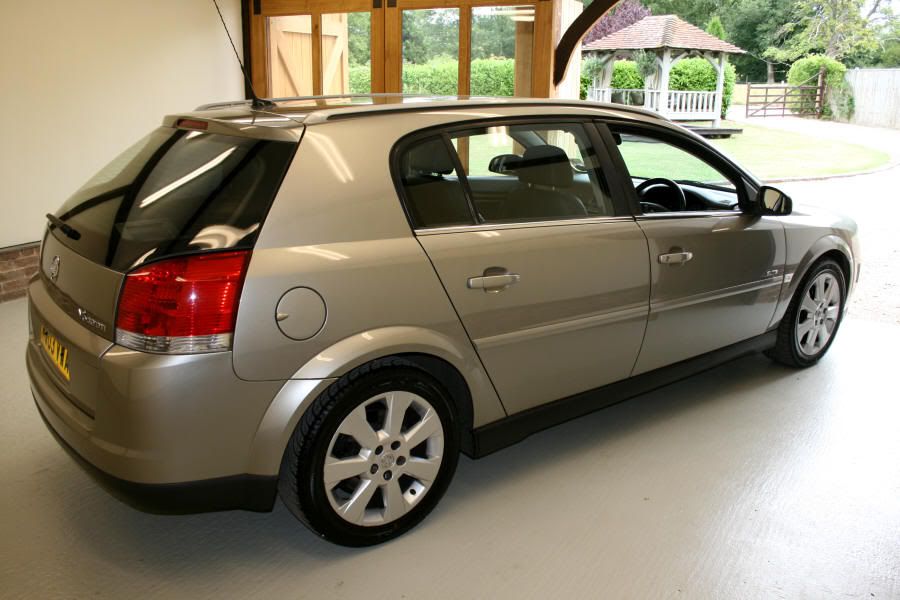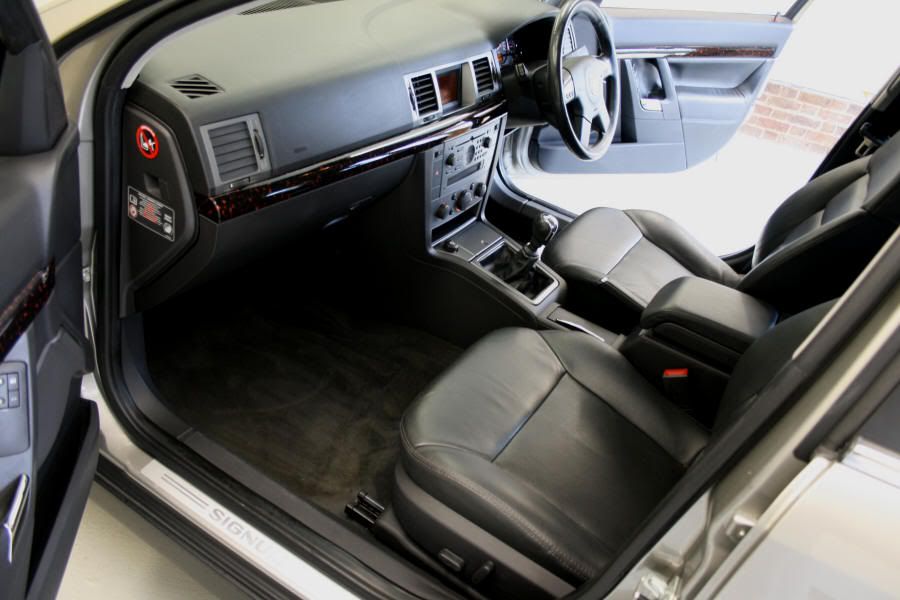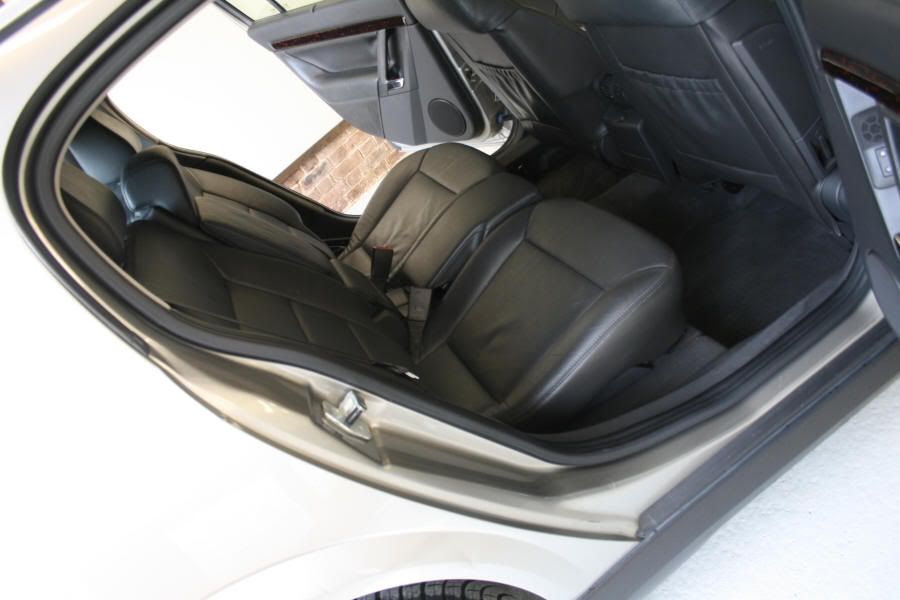 Lots of storage in the roof: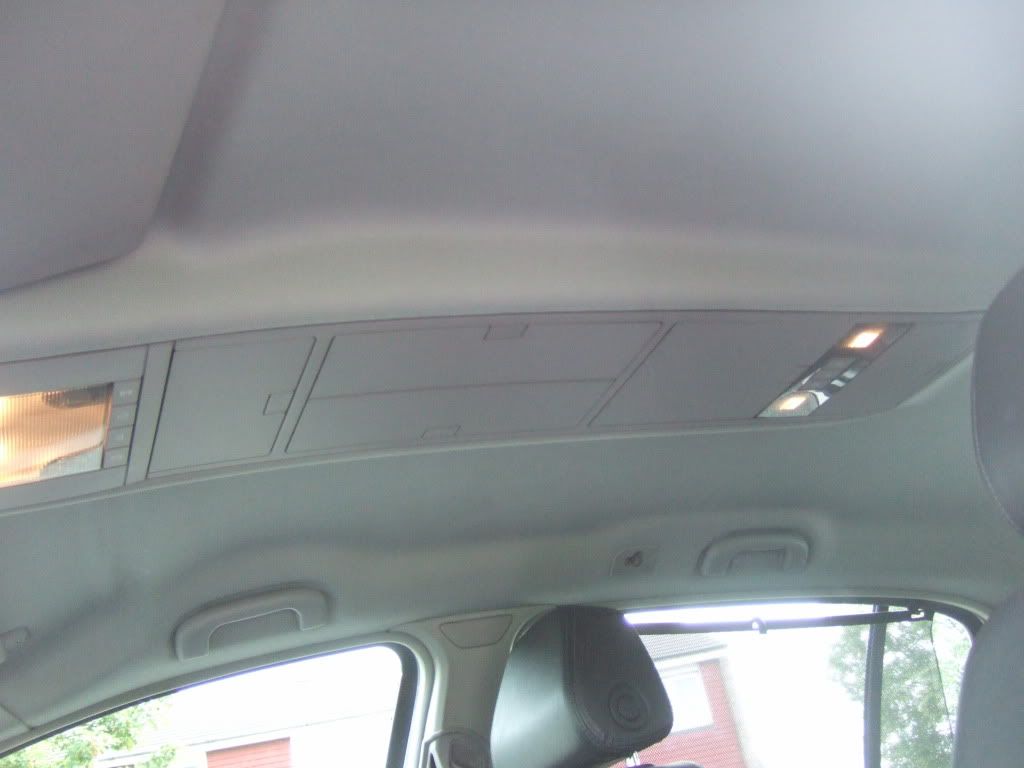 Travel assistant too: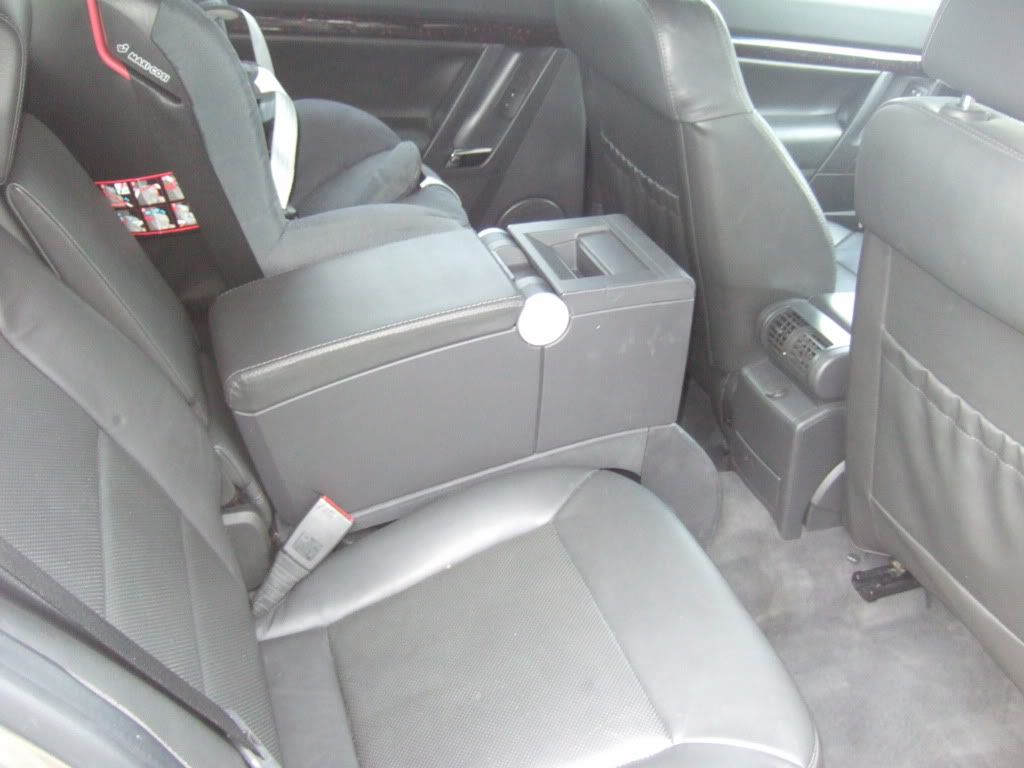 For those wondering WTF a travel assistant is, it's a mini fridge, drinks holder, storage box, dvd player holder combined, plus it has two fold out picnic tables :lol:
Couple of minor niggles to sort out, but they'll cost about £600 to sort. Still, when you bag the car for £2500 instead of £4000, who's to complain :yesway: Oh, and I bought from a dealer this time, so it has a warranty :lol: