So I had a grand plan for a picstory as this badboy's been a while in getting here. I was supposed to post this up on friday, but shit happened and and long story short, is just never happened. Either way, she's here now, and I know you guys love pics, so here are some pics...after a description.
What you are about to see is a "Texas Dragon III" 2x12 semi-custom cab. It's made by Kevin Phillips out of Sudown Texas. He was great to work with and an all around awesome dude. Since by his own words customization is his thing, I got a couple tiny extras for no charge. Namely the custom top mounted recessed handle.
SPECS:
3/4" birch ply
29-3/4" x 20" x 14"
Dura-Tex Coating
Metal corners + handles
Black grill + logo
Red speaker baffle
Eminence v128 + Man-o-War
top mounted recessed handle (I hate strap handles)
Now for some pics, because this thread would be worthless without them.
Friday @ 2:06pm this arrives at my house.
I immediately administer metal.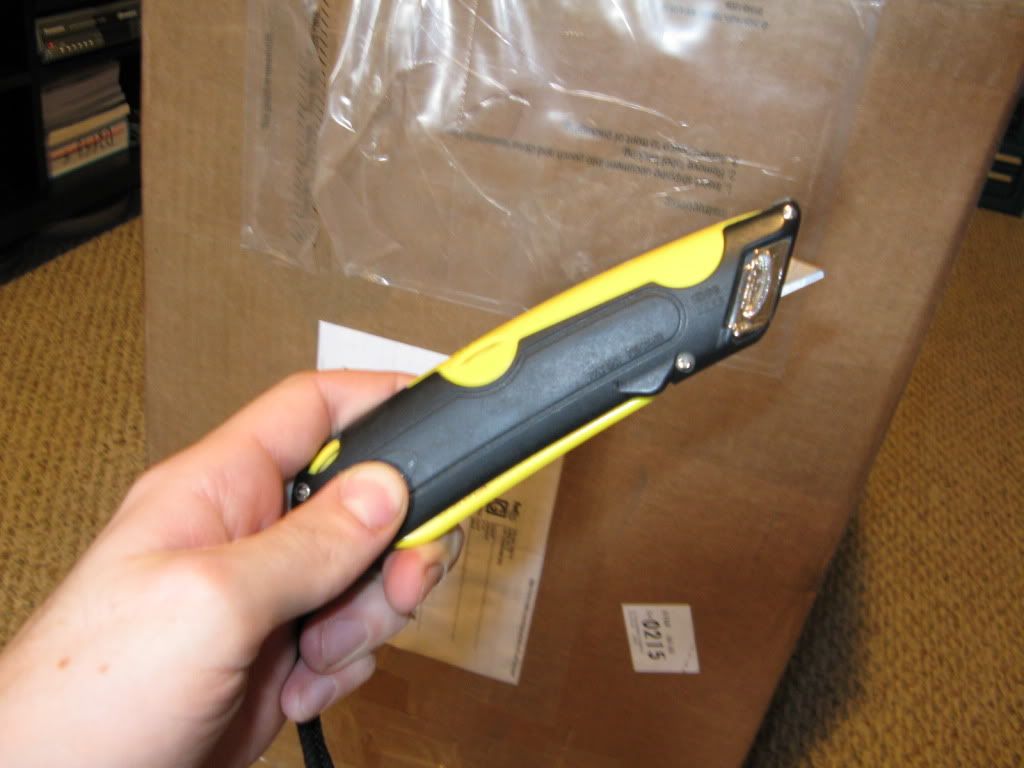 I work at a grocery store and basically open boxes for a living. This is my trusty sidekick, and together we make short work of this monstrosity.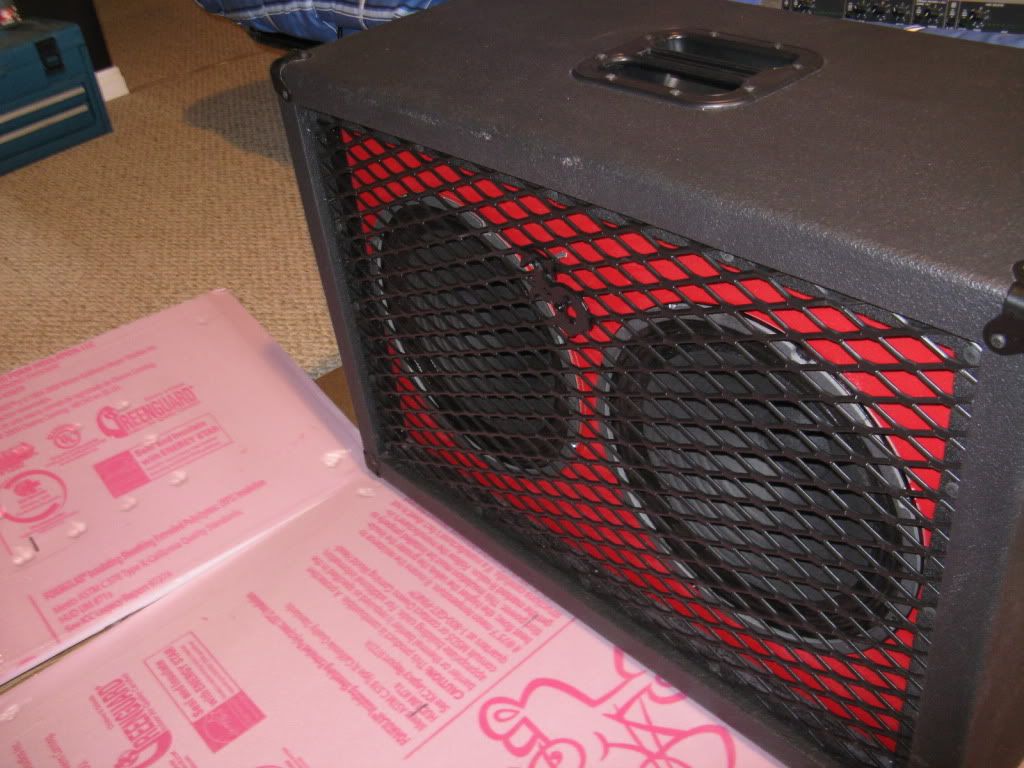 Major Props to Kevin on this packing job. Double boxed. No packing peanuts = no mess. The rigid foam is actually something I can use later, and it did an awesome job of protecting the cab. Everything came through without a scratch.
here are some non-blurry pics in better light: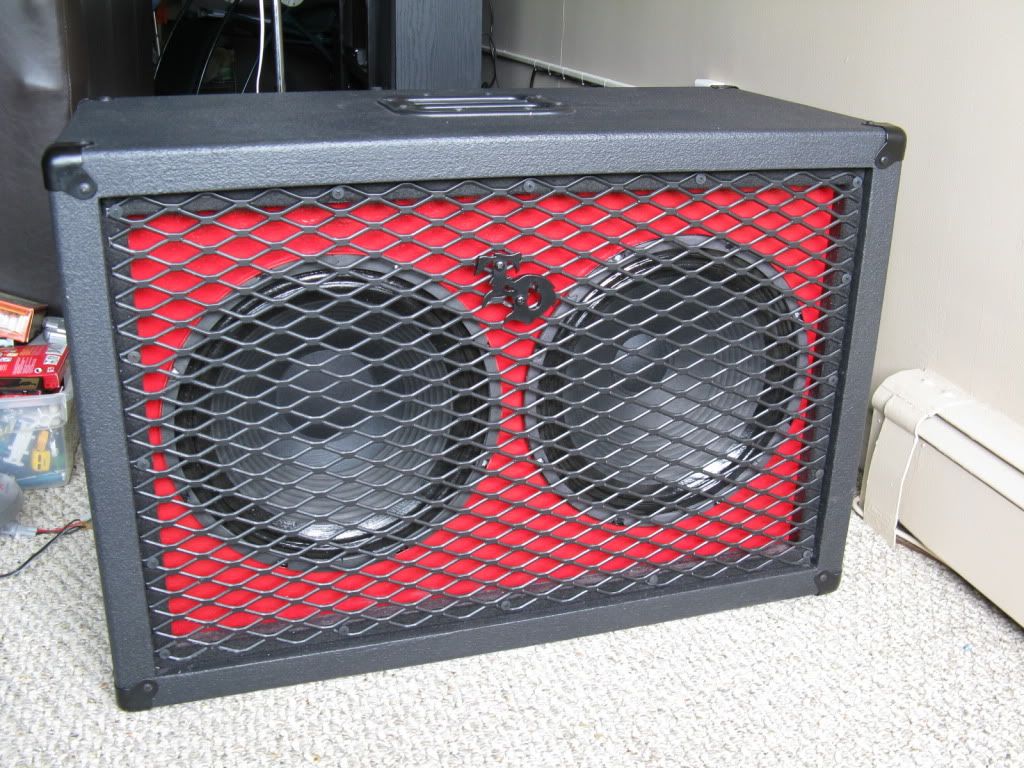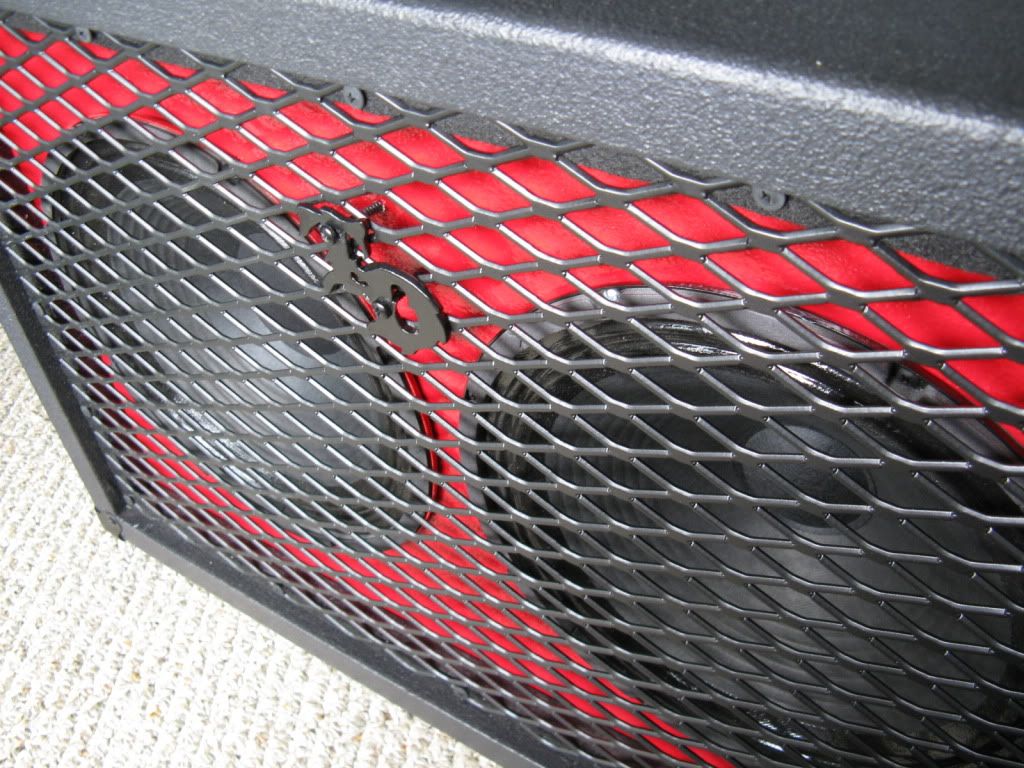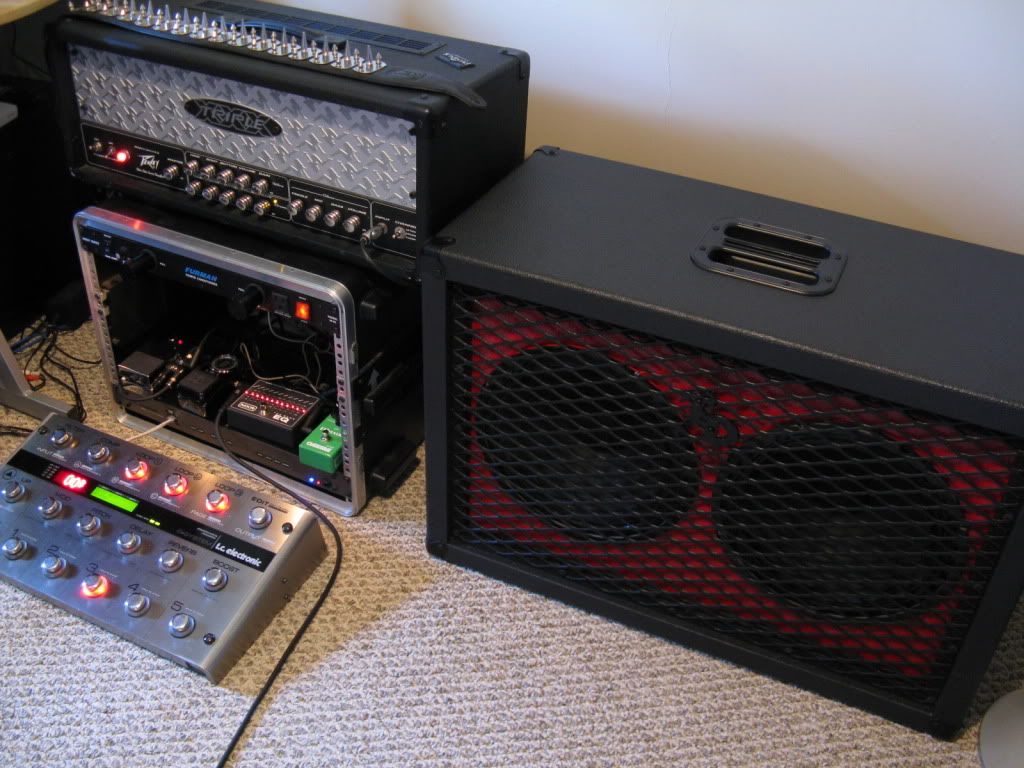 So there she be. I've got a video rendering as we speak, it should be up on youtube within the hour. Warning, it sounds like shit becasue I had to use my webcam to get recorded audio....gay.
This badboy traveled 1,932 miles to get to my door (that's 3,109 km for us Canadians). Damn long journey by any standards. Here's a pic to give you a better idea of what that looks like.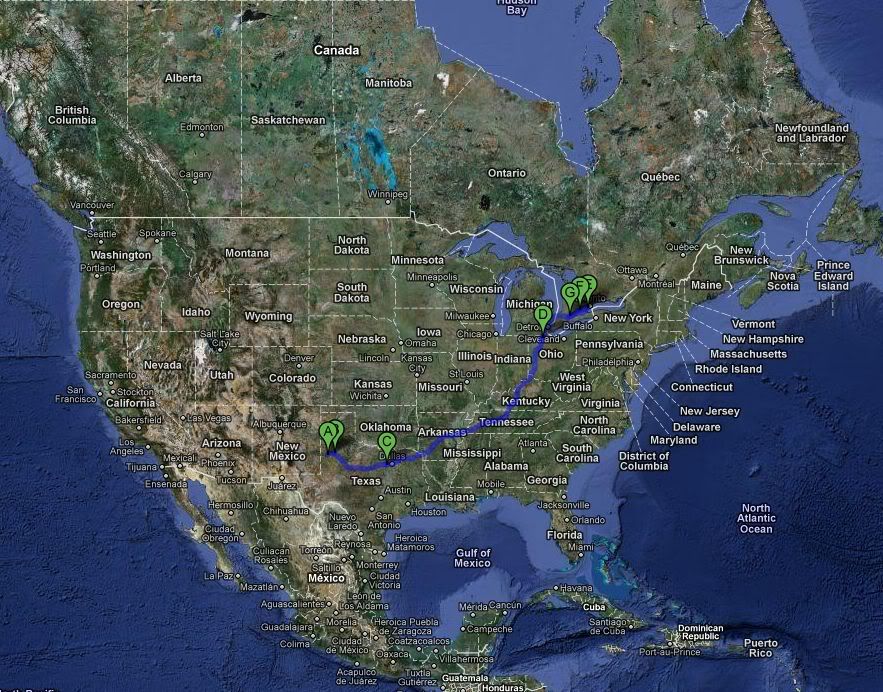 Anyways, enjoy.
EDIT:
Shitty once-over of the cab, my rig, and then a tone test. Tone test starts at 5:25 is you're in a hurry.