Discussion Starter
·
#1
·
Well, new to me anyway :lol:
It's a 1999 Ford Mondeo ST200, which means it's got a 200bhp 2.5litre V6 under the bonnet. It's not stock, it's been lowered, has what looks like a K&N cone filter (though it's not labeled) and it's allegedly been remapped, but obviously I can't say for sure. What I can say is it goes like stink and sounds glorious! I paid £1850 for it, which isn't bad considering it's only got 82,000 miles on it. It's not mint, but then mint one's are £3000+.
An aircon regas is top of the "to do" list, followed by a new Ford badge for the grill and a new pair of side repeaters as these one's have yellowed and detract from the car. From there I'll replace a couple of window rubbers that are starting to go, then gradually get round to sorting the small amount of cosmetic rust just starting to come through on the arches, but having a mate who's a paint sprayer helps there.
Anyway, pics! It's actually a bit darker than it looks, the sun made the camera lighten up the pics.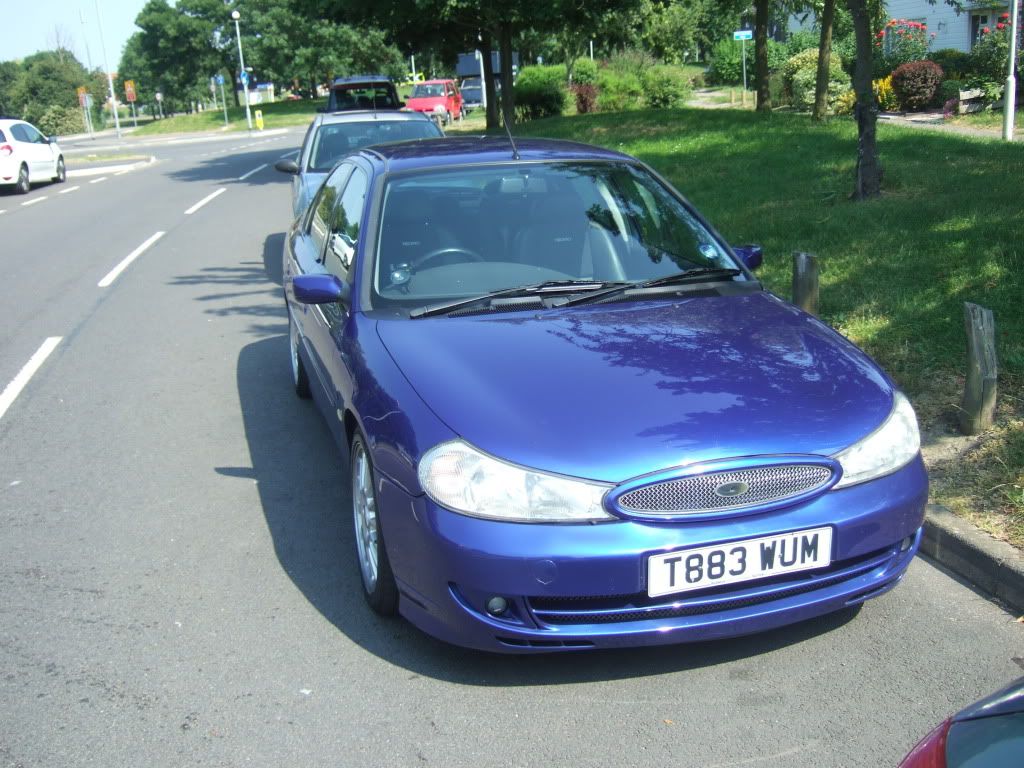 Low? Just a tad!
Mmm, twin pipes...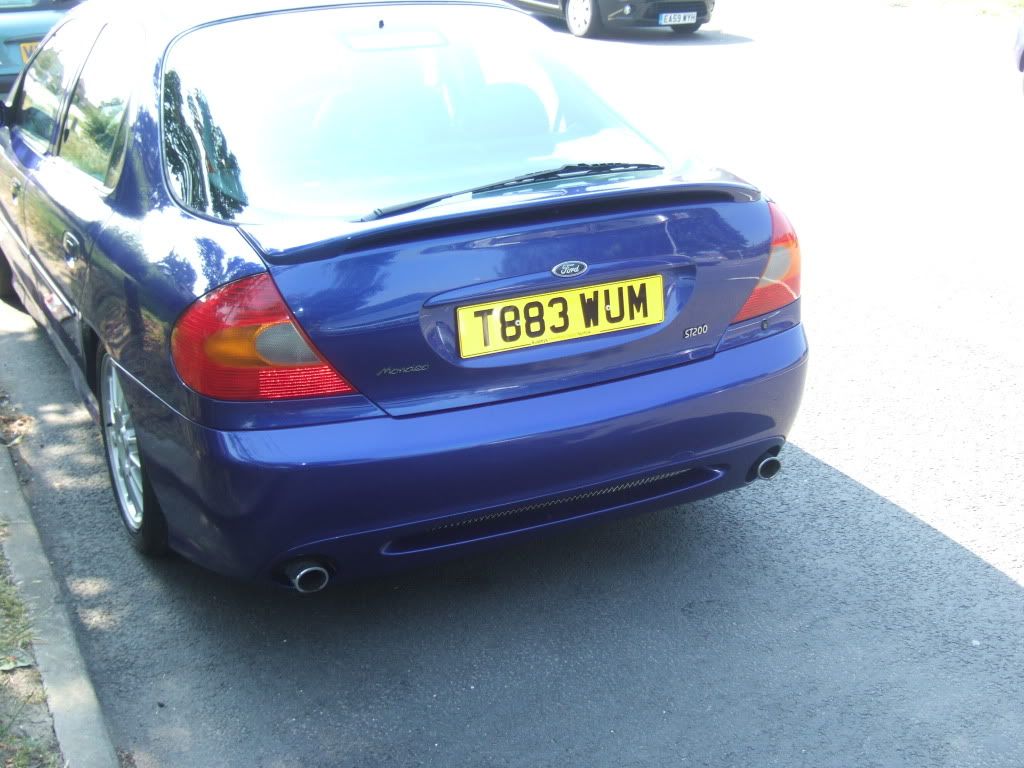 1/2 leather Recaro's in rare all black (normally 1/2 leather has a burguny centre) :yesway: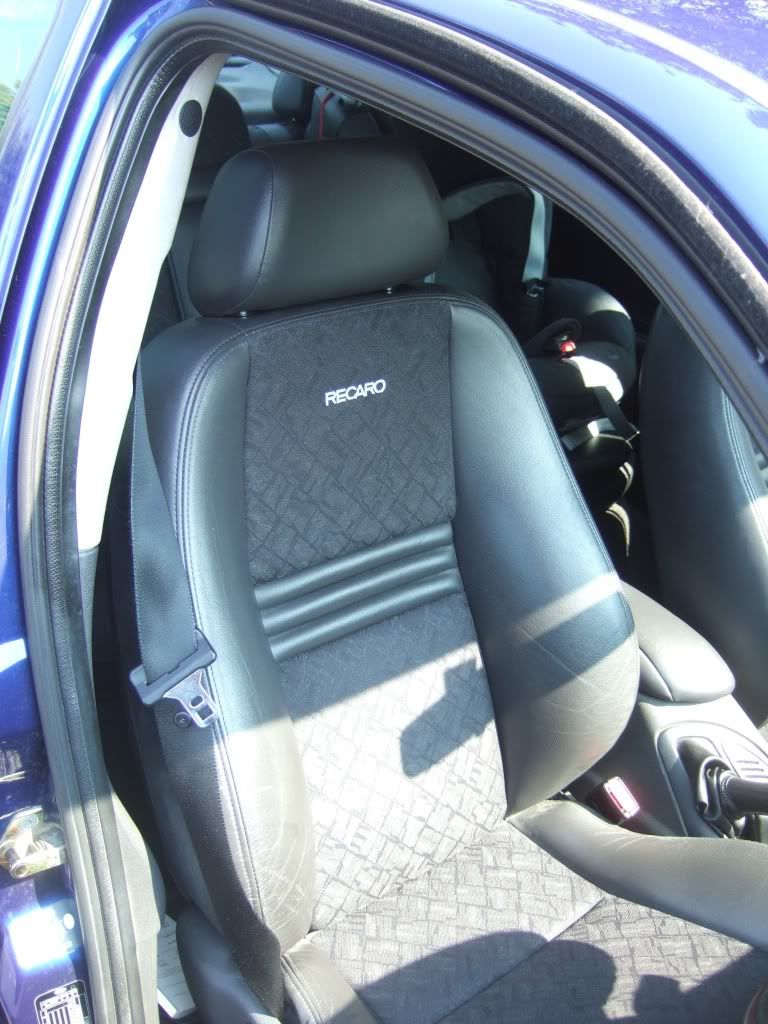 (I might get a full leather interior at some point, but I can more than live with this)
Still not sure about the blue dials (which are stock), but I guess it is a 90's car