Discussion Starter
·
#1
·
Why delayed? Well the actual NGD was last week, but since I don't have the net at my new place then, it had to be delayed.
Anyhoo, decided it was time to bag another Pod XT as it seemed to be the most cost effective way of getting some decent tones for now. Before any boutique tube snobs chime in please remember that I'd been using a no-brand 10w practice amp, plus I actually quite liked the tones I was getting out of my old Pod XT Pro.
I had thought about another Pro, but having seen the most recent completed listings on Ebay ending around the £180 mark, when I actually started bidding and got out bid to £215 on one and a frankly insane £315 on another I thought fuck it, do I really need the unprocessed out for my tuner that much? Short answer is no, so I bagged a regular XT for £115 :yesway: I also bagged an FBV Express for £42, which in hindsight was a mistake. Nothing wrong with the way it works at all, but the lack of "bank up" is a PITA as is not having your patch name or number on the pedal, so I've no idea where I am without looking at the Pod. So, after next payday I'll sell the Express and bag an FBV Shortboard.
Not that any of you don't know what a Pod looks like, but here's a pic anyway: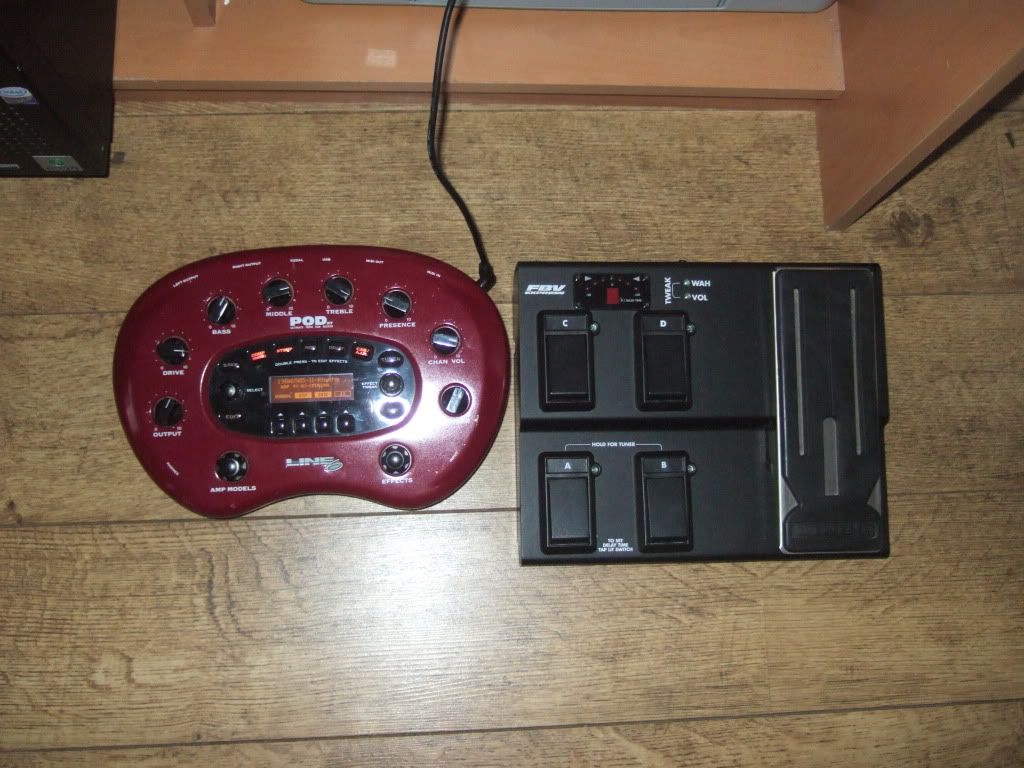 I've also put a deposit down on an RGA7, but I have to wait for another shipment to come into the country. Well, unless I want to pay another £75 for it that is, so I think I'll save my money and wait.