Hi all,
So this is what i picked up a couple days ago: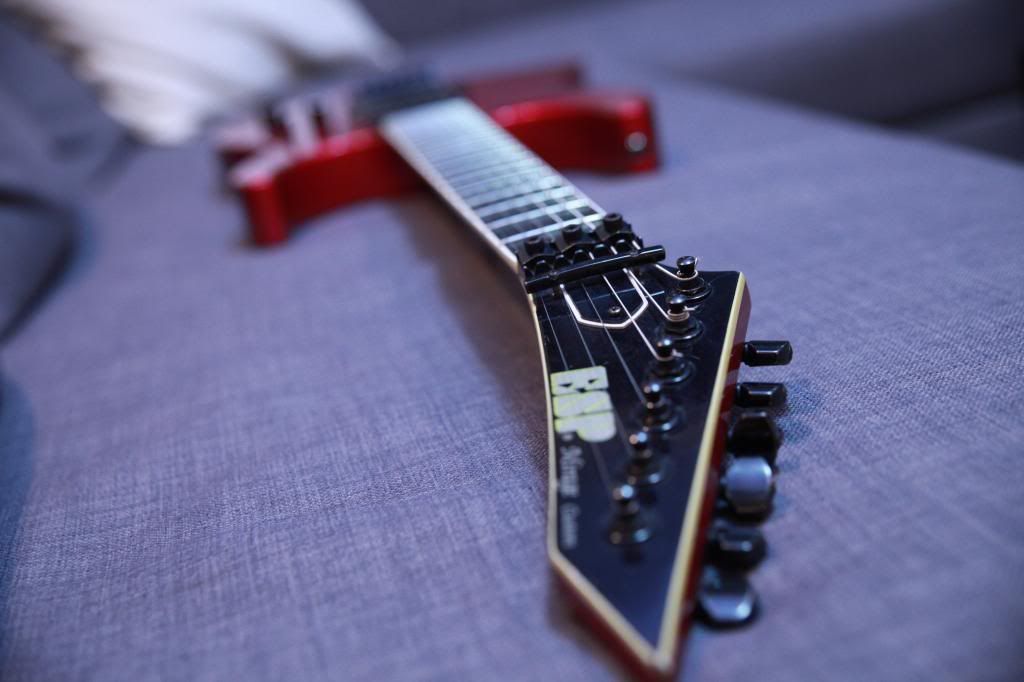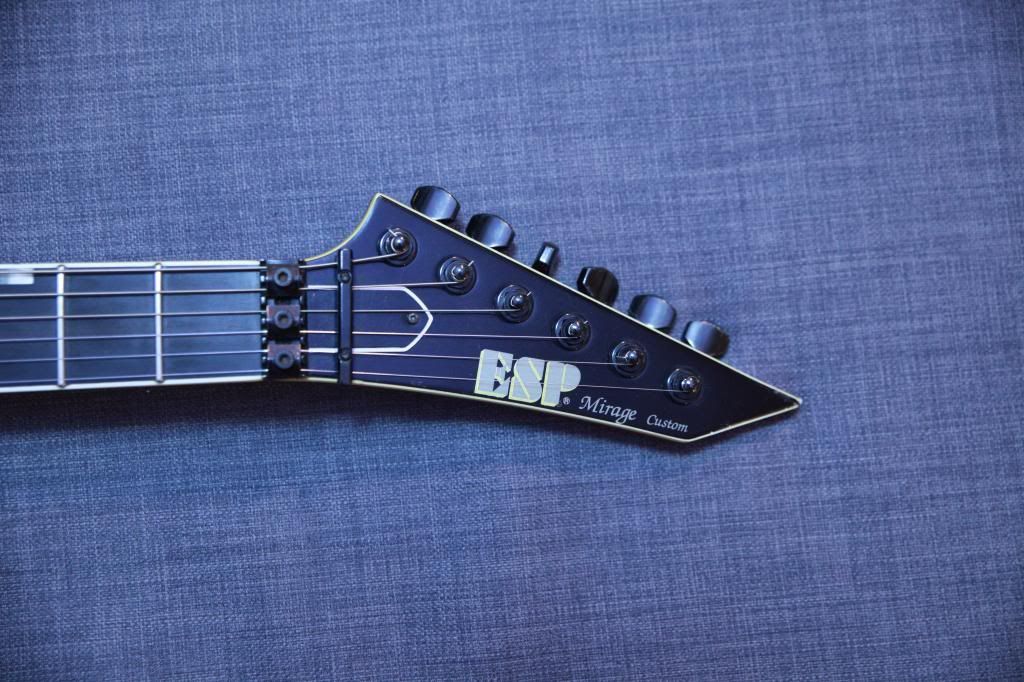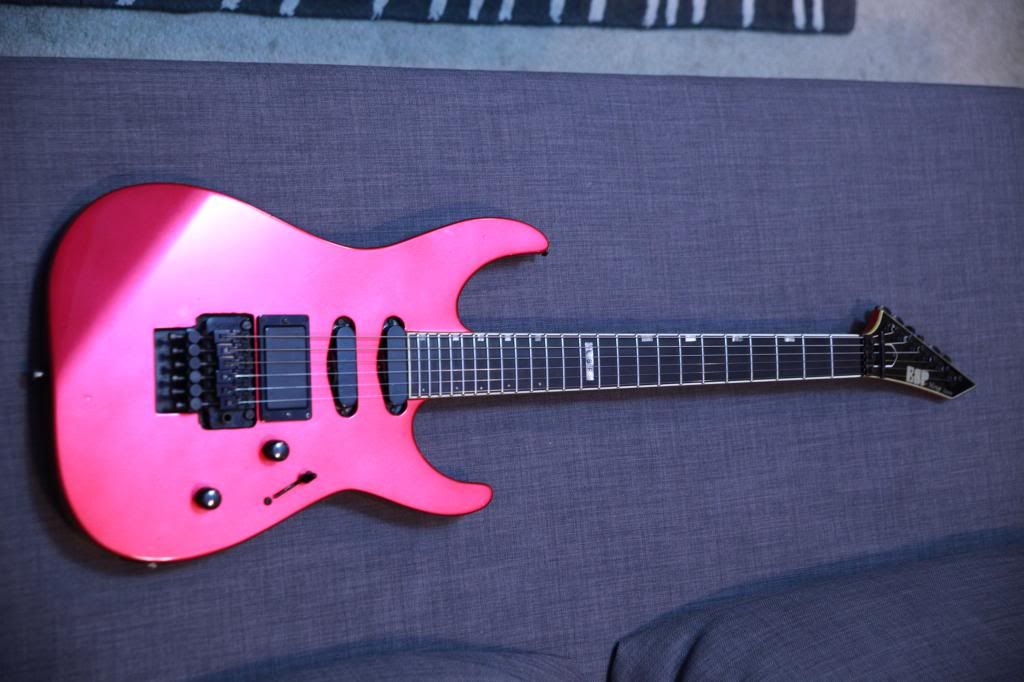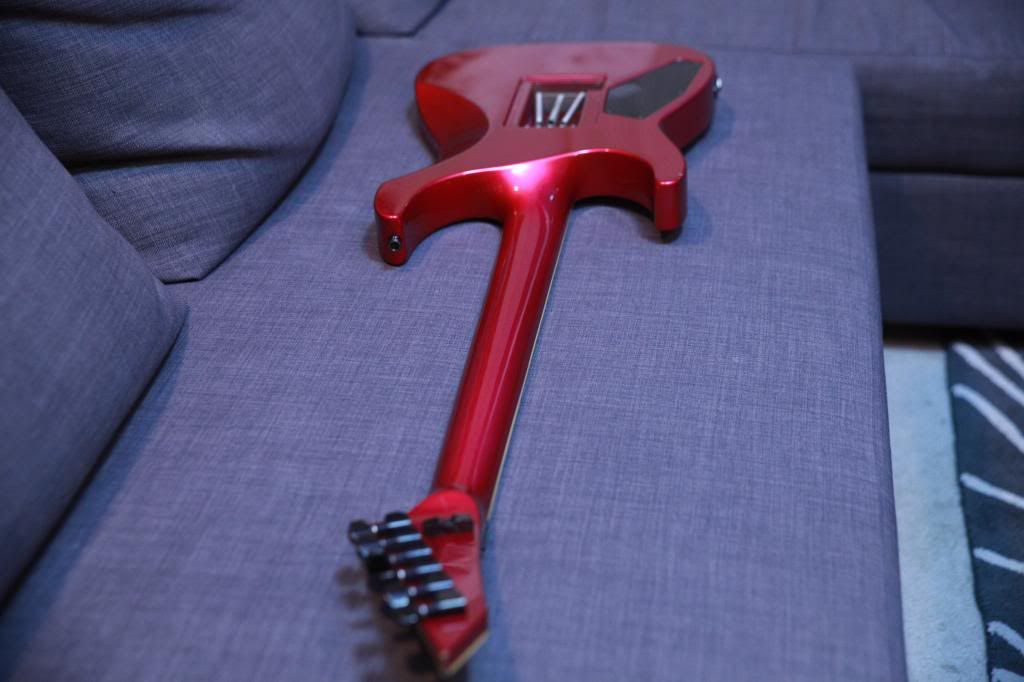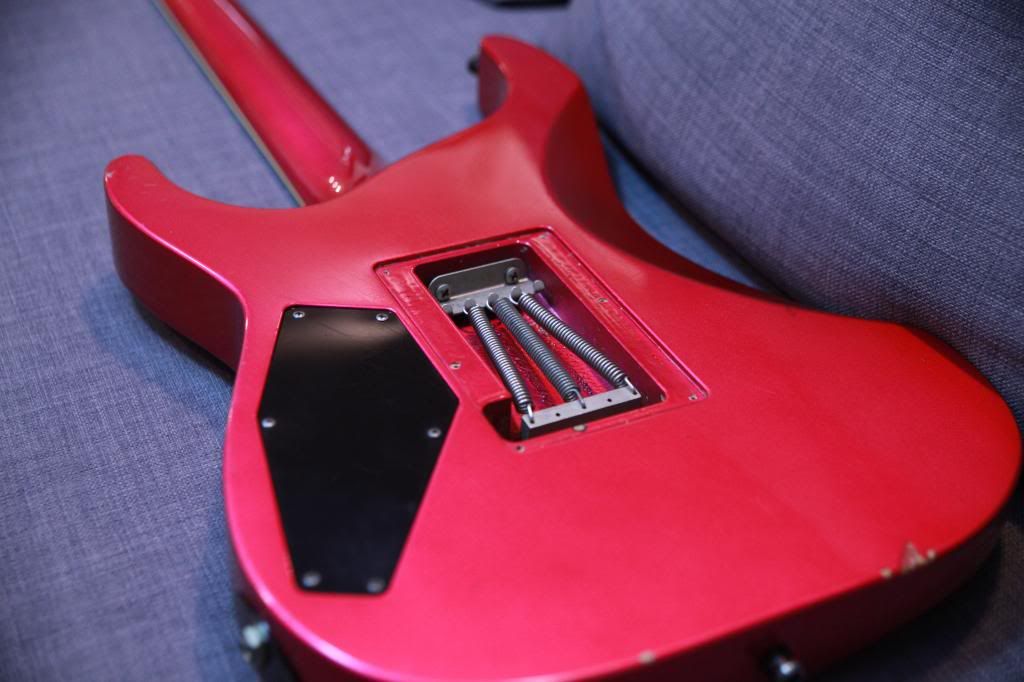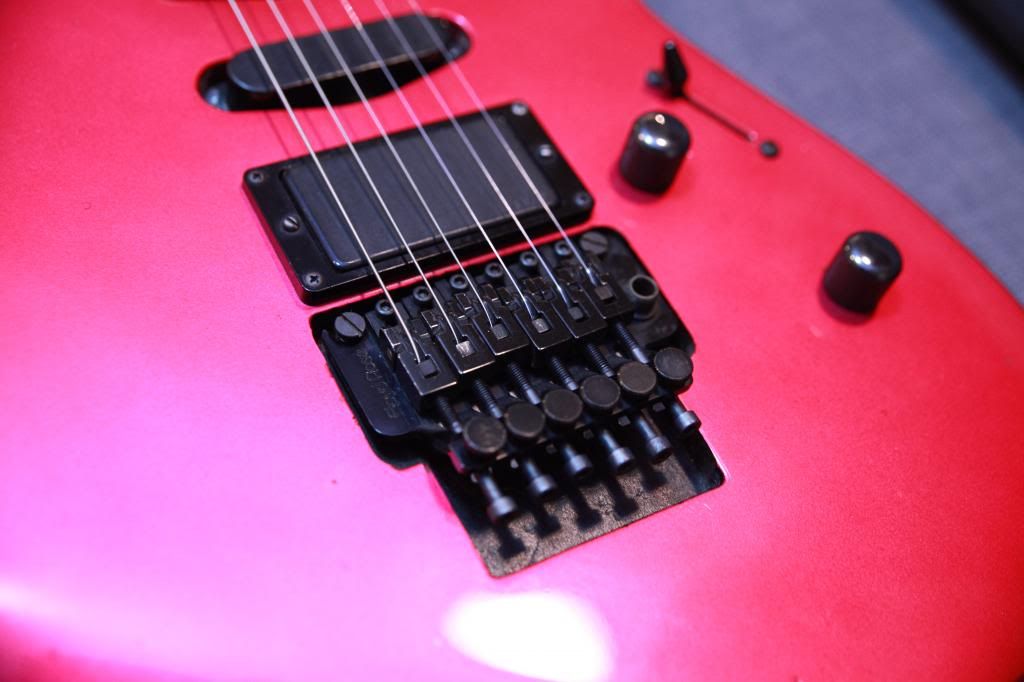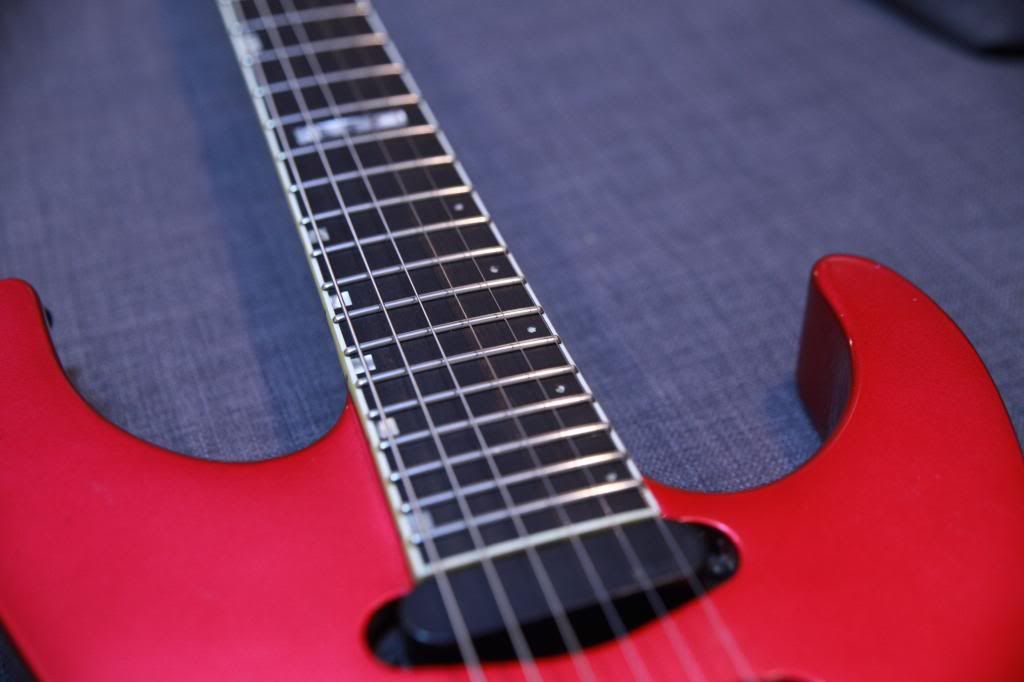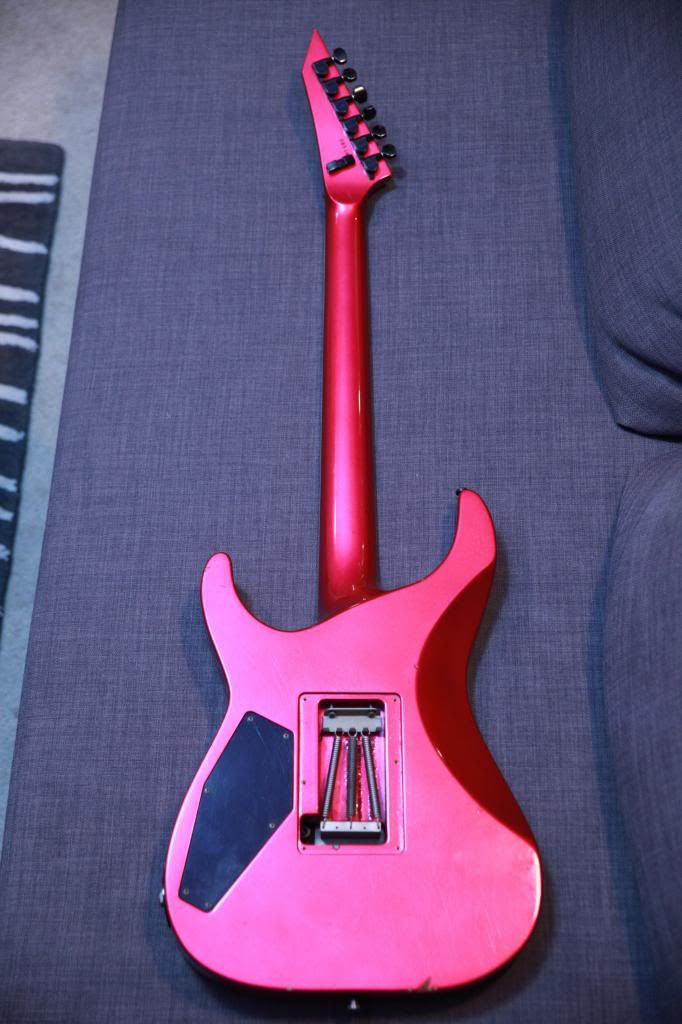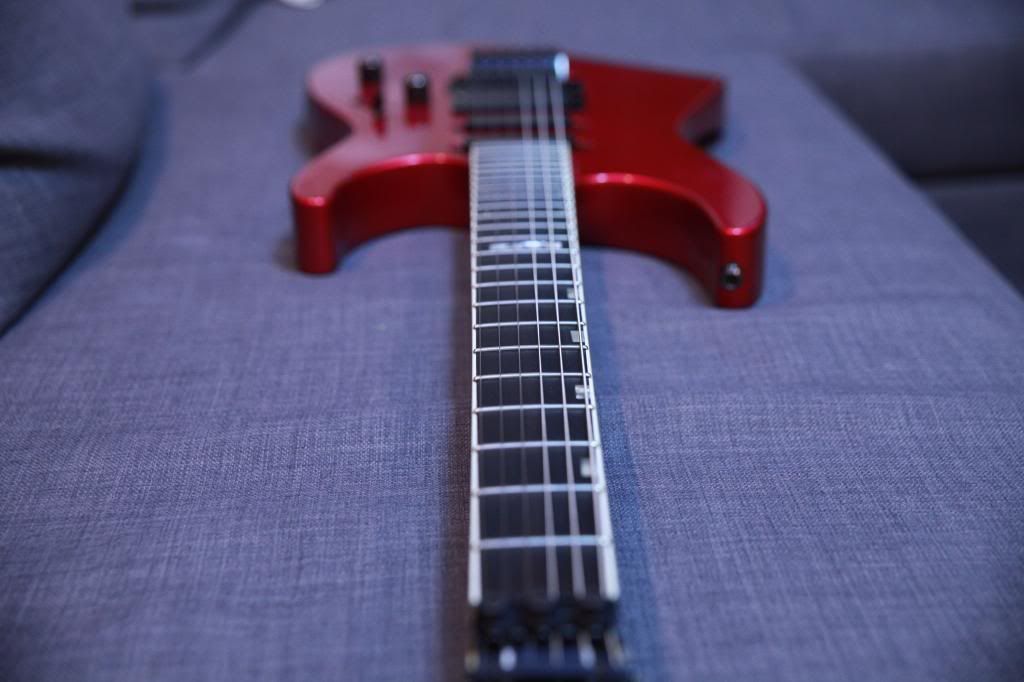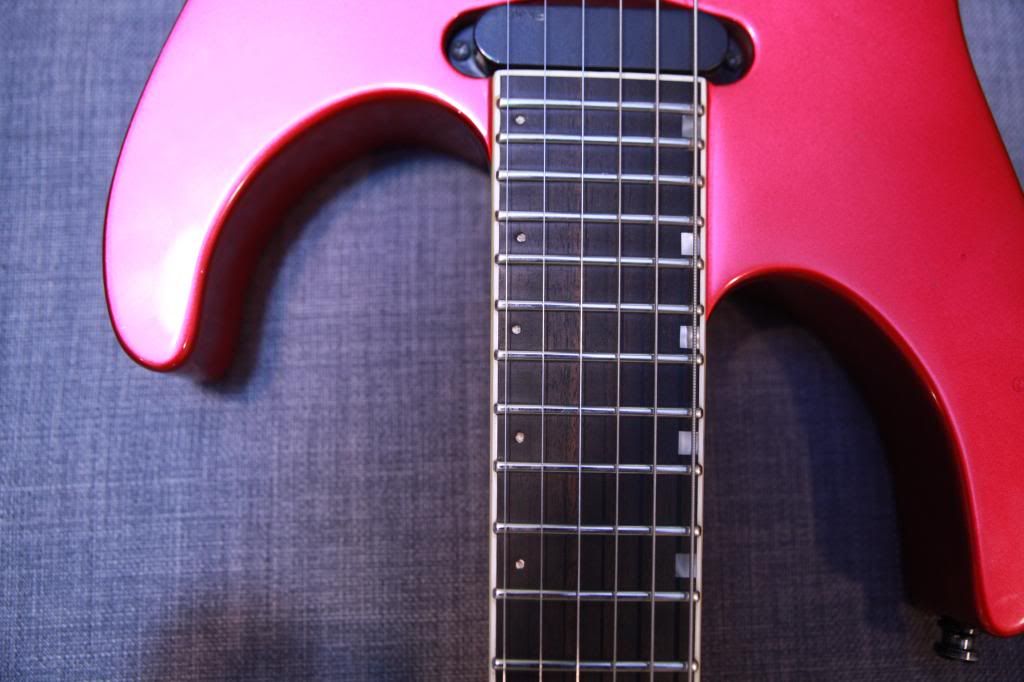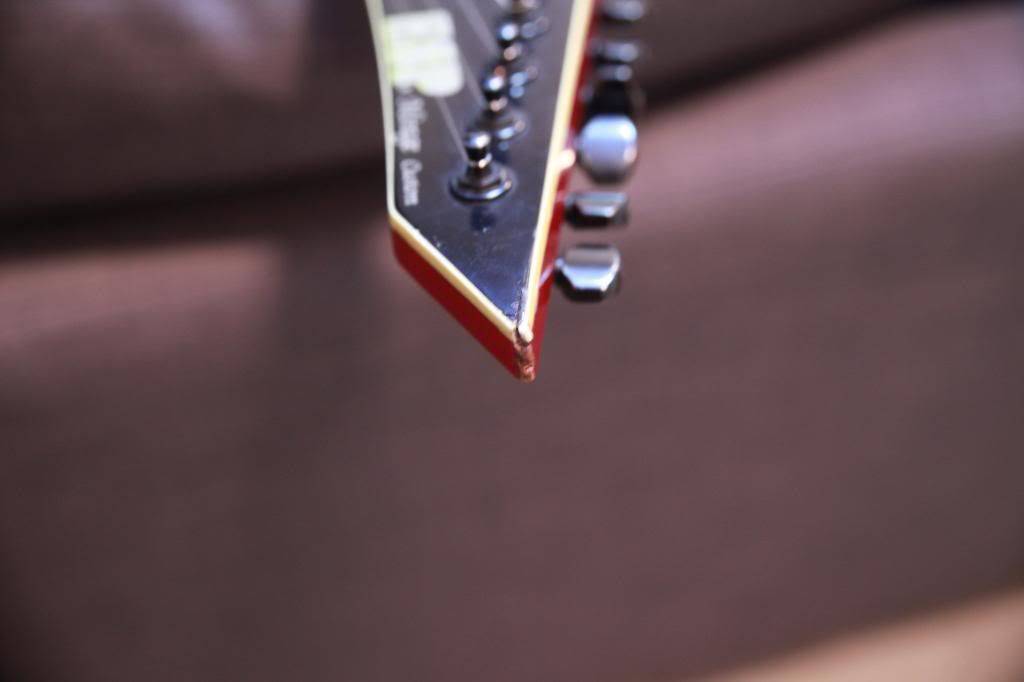 The guitar is really resonant and sounds great. I'm still waiting for a truss rod wrench to come by the mail (it has a different size screw than my other guitars) because the neck has a big underbow, making the action pretty high. Also ordered new springs and a trem bar. I have a 30 day return option on this so i'm waiting to set it up perfectly before i decide.
Spec wise this guitar is hard to beat... Ebony board, neck through, original floyd rose, the pickups (EMGs by idk which ones) sound good but I might replace them later on with a BKP Miracle Man in the bridge and 2 singles to be determined.
The only bummer are the little white dots that where drilled and filled with some kind of chalk by the previous owner... It doesn't affect playability at all but it really annoys me visually. If I end up keeping the guitar i"ll give to a luthier anyways because it needs a fret dress but do you guys think he can fill those holes and make it invisible? The guy who drilled them didn't even align them properly...
And do you guys have an estimate of the the year of production of this guitar? I'm guessing 1991 according to some catalog pictures i found but couldn't find the exact same guitar so I'm not sure.
Hope you enjoy!