Well today I set out to swap the pickups in my new Caparison Horus. Here is what happened.
The Guitar and pickups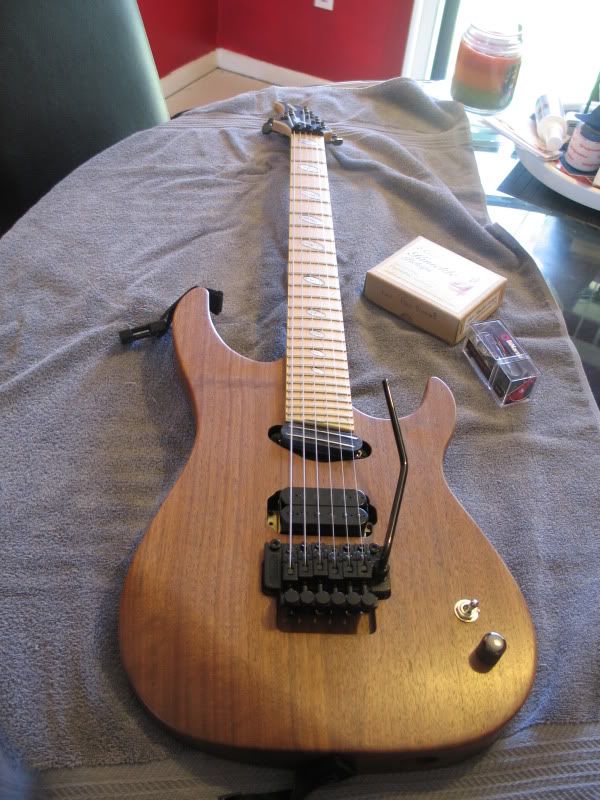 Lets see whats going on in that cavity
Hey somethin's missing
Pickups installed
Sorry no wiring or soldering pics.
All back together
As for the pickups they are a BKP Painkiller and a Dimarzio Tone Zone S. I have played it a bit and it sounds great, yet it is the first time I have installed BKP's and not thought it was a vast improvement. Honestly this guitar sounded much better than I thought it would stock, but I already had the pickups so I figured what the hell. I am still not sold. I love the PK in Mahogany, but in the walnut I am not sure yet. As always it is super tight and crunchy, but perhaps a bit too bright and agressive. The Tone Zone S is nice, but so far not as nice as the Fast Track 2 in my other Horus. It's not as fat and warm as I thought it would be. Well I'll give it some time and see if it grows on me. I mean don't get me wrong it sounds awesome, but just a little different than I was aiming for.