Discussion Starter
·
#1
·
apologies if a few have already seen this, but i'd realised that both james & tom hadn't seen this yet, so...
that's right chaps, it's time for another.
overkill? hardly. i was so impressed with the results from the most recent roter custom baritone 7 i received from sebastian that i decided to sell my ibanez RG7620 and order a new piece from him, as i'd like to make sure i have two 7 strings available to me at any one time. ultimately, i aim to have a roter-only arsenal (guitars and basses) with the exception only of my les paul.
so, onwards to the new piece. this new design came about by me scouring pictures of various xiphos shapes, kelly shapes, steinbergers and the odd rhoads / king V. i took image renderings from a recent shot of my current roter and doctored it in photoshop, here's the result: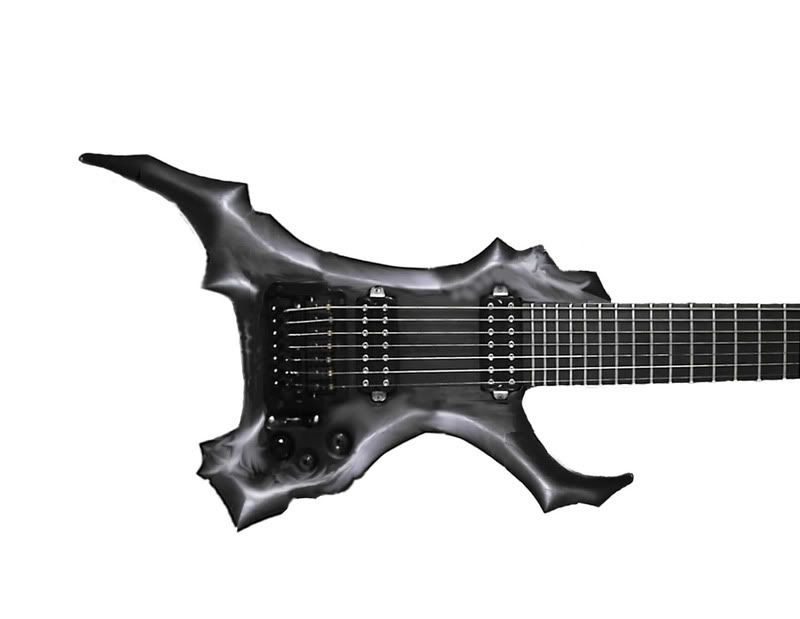 this is tying in with my love & pursuit of small bodies and gnarly, F-series-like designs. i'm really quite pleased with it. headstock design to follow, but it'll be along the same lines.
NECK - flame maple with wenge lamination (number of pieces tbc), reverse headstock
BODY - hard ash wings
FRETBOARD - ebony, no inlays (currently looking at goat bone poles for side marker inlays on the neck)
SCALE - 27", 24 frets
FINISH - stained black, transparent matte gloss
BRIDGE - kahler 2327 trem (black)
NUT - standard FR locking nut (black)
PICKUPS - BKP warpigs (but will be speaking to tim over this for final advice)
TUNERS - sperzel locking tuners (black)
WIRING - custom wiring as on last guitar, seen below, using 1 volume pot, 2 mini-switches and a 5-way megaswitch...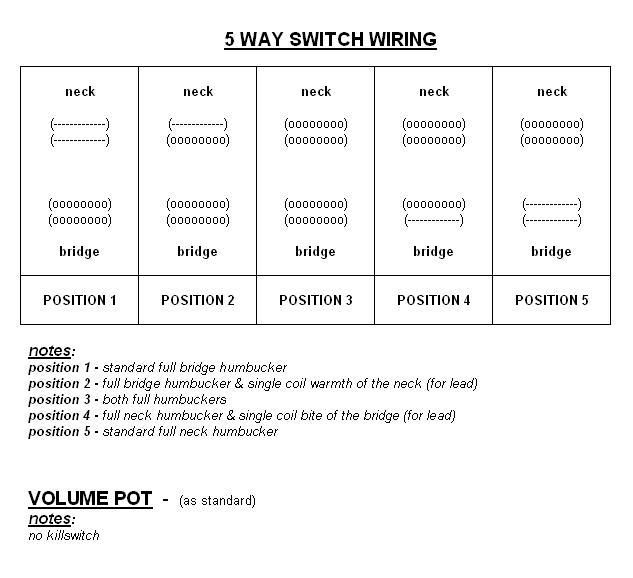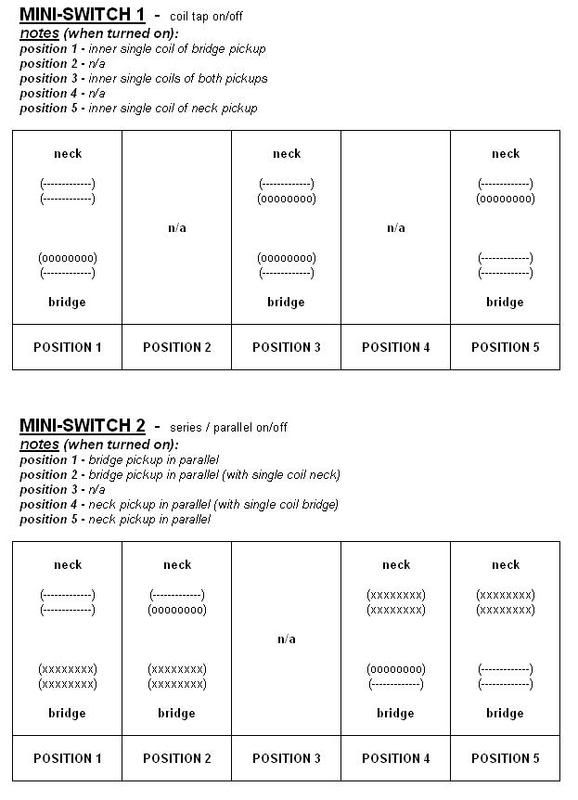 H