Discussion Starter
·
#1
·
Bought a Lenovo laptop from a friend for school, 1.66ghz Core 2 Duo, 2gb DDR667, WiFi, Bluetooth, 14" screen. Got it from him for 200, minus hard drive, as he was having issues with the 320gb in it, and I decided I wanted an SSD instead of him replacing the 320. Picked up a Kingston 64gb SSD(gen 2, 200mb/s read, 100mb/s write supposedly).
This thing fucking flies. I will ultimately HAVE to put SSD in my PC as well. This thing goes from cold to fully booted and logged into Ubuntu in under 15 seconds. Programs launch almost instantly. I knew SSD was fucking fast, but I never thought I'd be this impressed, especially on a C2D laptop. I said "supposedly" about the speeds, because I benched my drive, and this is what I got: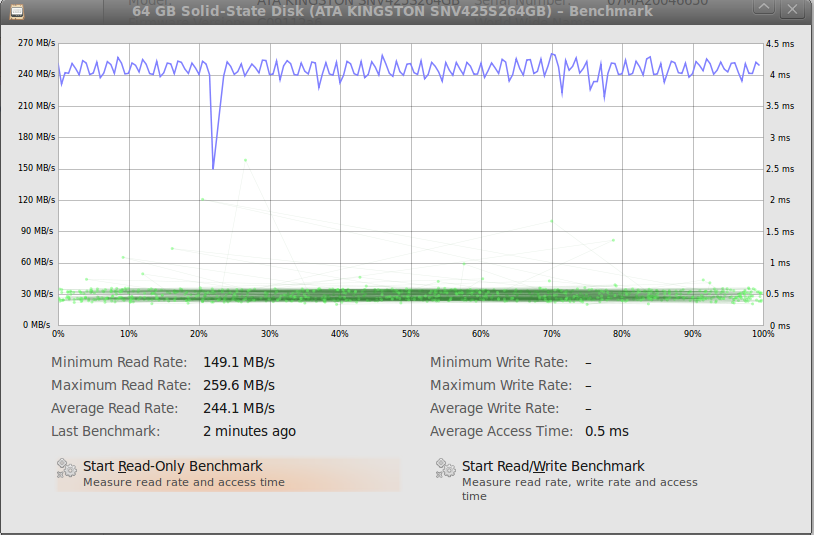 The dip was likely the system having to access the drive for some other program, but holy shit.