Discussion Starter
·
#1
·
New wood for me at
KxK Guitars
!
So after a LOT of searching I FINALLY found a slab of Palisander large enough to do a one piece neck. So my DCii-6 in my sig with the flame Koa top will have a Palisander neck. Palisander is supposed to be an almost exact match for Brazilian Rosewood tonally.
The top slab is the Palisander, the bottom piece is something else I bought as an experiment, an unclassified Rosewood species from Panama. Each piece is big enough for roughly two necks :hbang: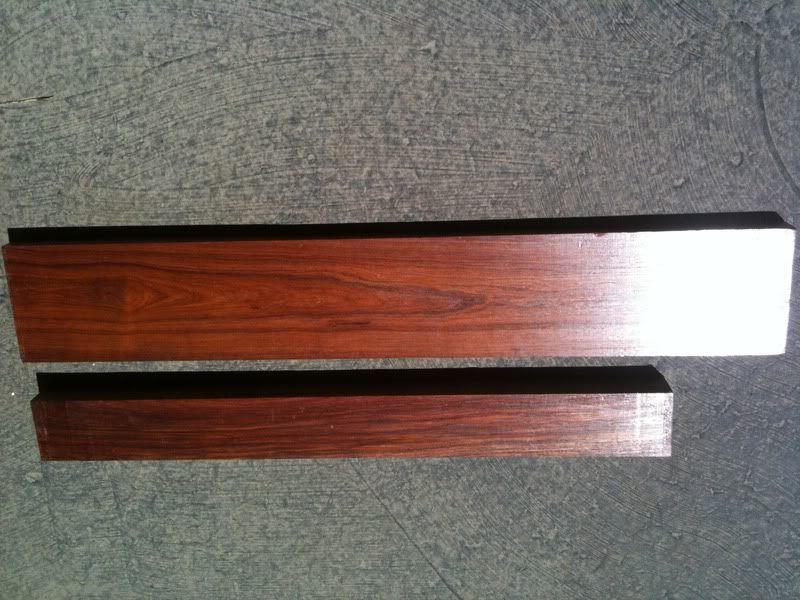 I also got this piece a while ago that will be used for a three piece neck for a matching DCii-7

Bonus pic of the Koa that will be the guitar tops (and a couple other things... the Koa slab is HUGE). The tops for the two DCs will be coming from the end of the board in the pic on the left.