Discussion Starter
·
#1
·
I've been wanting a Jackson/Charvel with a non-locking trem so that I can use those wimpy 7-38 Billy Gibbons signature strings in E standard on a guitar with a trem (Floyds snap .007 strings like crazy).
So, look what showed up on eBay recently!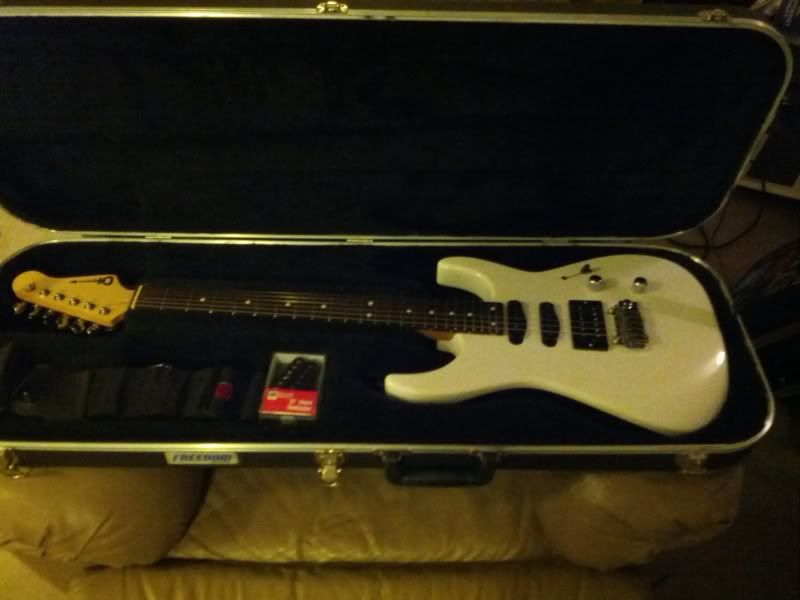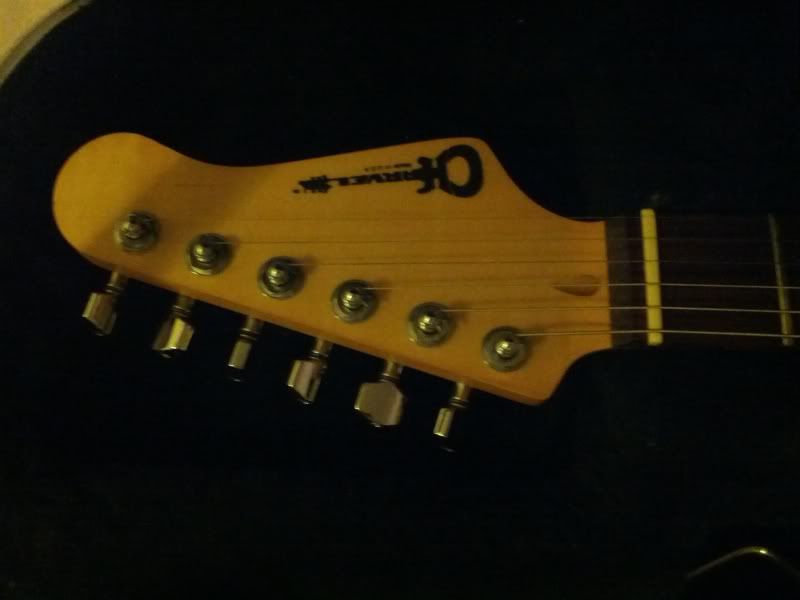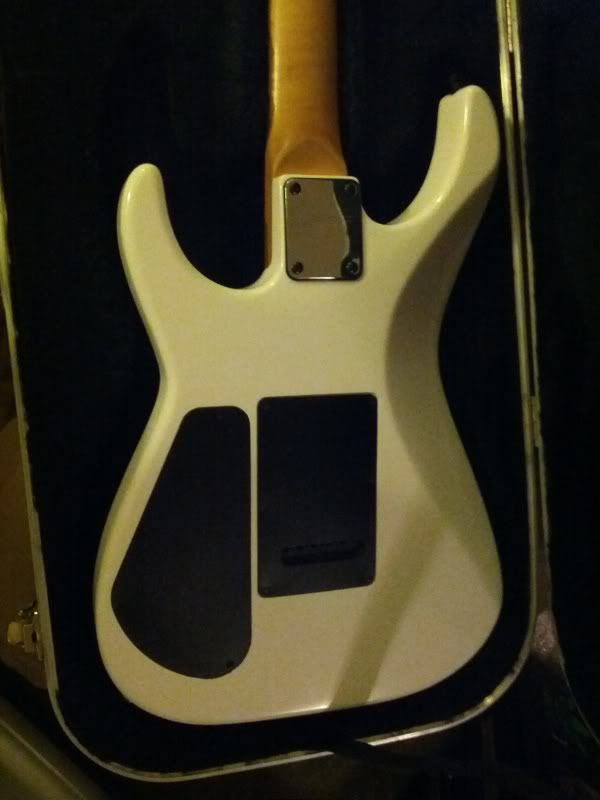 The was the lowest-end model in Jackson's very brief and unsuccessful attempt to revive the Charvel USA brand in 1995-96. The higher-end models all had mahogany or Koa bodies, birdseye necks, and pao ferro boards, but this one's just a maple/rosewood/alder plain jane, which is exactly what I wanted. Oddly enough, the Standard might be the rarest of the bunch, and they apparently only made 200 or so.
The guitars in this series were great, but they didn't appeal to the old-school Charvel types, because they all had Dinky (rather than strat) bodies, and because J/C couldn't use the proper Strat headstock prior to the Fender buyout. Ultimately, the higher-end versions were the inspiration for the Phil Collen signature Jackson.
The Standard has a few quirks. It's the first USA J/C I've ever seen with plastic cavity covers. The other models in the San Dimas series all had metal covers with the smaller San Dimas-style control cavity. This one has the bigger Ontario cavity, even though nothing about the electronics requires a larger cavity.
Also, the body contours are slightly more rounded than the other guitars in the San Dimas series.
The neck is the classic Charvel profile, with the typical huge slab fretboard, and it doesn't have a hard finish.
It original came with Dimarzio pickups (PAF, and two SCs), but the previous owner replaced the PAF with a Duncan 59. I'm thinking a Pearly Gates, instead. The Dimarzio SCs are okay, but I might put some Duncan STK-S4s in to deal with the hum.
The previous owner also replaced the original very basic two-point trem with a Wilkinson VG300. I'm not sold on the bent-steel saddles on the VG300--a bit too much ring--and will probably replace the trem with a Gotoh 510TS, like on Suhr guitars. Fortunately, the stud spacing is correct for the Gotoh.
Overall, I think it's a pretty killer deal for $600.
Here are the catalog scans of the entire '95-96 San Dimas series, for your guitar porn pleasure.
1995 Charvel San Dimas ‹ Guitar Gallery