Discussion Starter
·
#1
·
Despite the questionable ergonomics, the Gibson SG is one of those sounds I need in the toolkit. So, here it is. Pretty much the closest thing you can get to an Iommi SG without paying $6,000+ for one of his signature model guitars. Functionally, the fretboard material is the only real difference.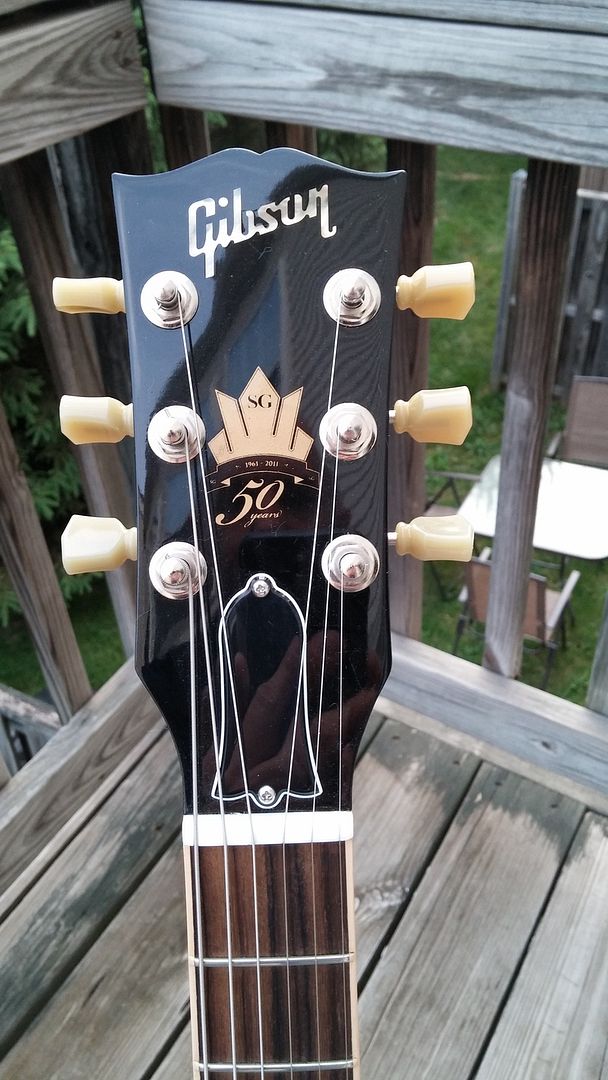 Typical Gibson--they make a limited edition model of what ought to be their regular production SG. This is a nice combination of things: pointier 1960s-style body shape, bigger modern neck heel, 24 frets, '57 Classic pickups, smaller headstock for better balance.
SGs hang on a strap differently than most guitars, and it does take getting used to. The other main thing I have to deal with is that they're all a little "plinky" in the upper register with not a lot of sustain. That's actually part of their unique sound, though. They respond well to really thin strings, giving you a more 'vocal' quality on leads that you don't get with guitars that have tons of natural sustain. It's no surprise that all my favorite SG players (Iommi, Zappa, Marino) use them with .008s. They also are sort of "pre-EQed" to sit in a mix well with high gain. It's an incredible sound if dialed in right.