Discussion Starter
·
#1
·
I arrived at work today to a package waiting just for me!
Unfortunately, as soon as I cut the tape it's obvious that this is no ordinary package... D:
Open it the rest of the way...
*poof* Packing peanuts FROM HELL!! Thanks Jason :fawk:
So with the assistance of my co-worker (and a very large trash bag) I pull the merchandise out.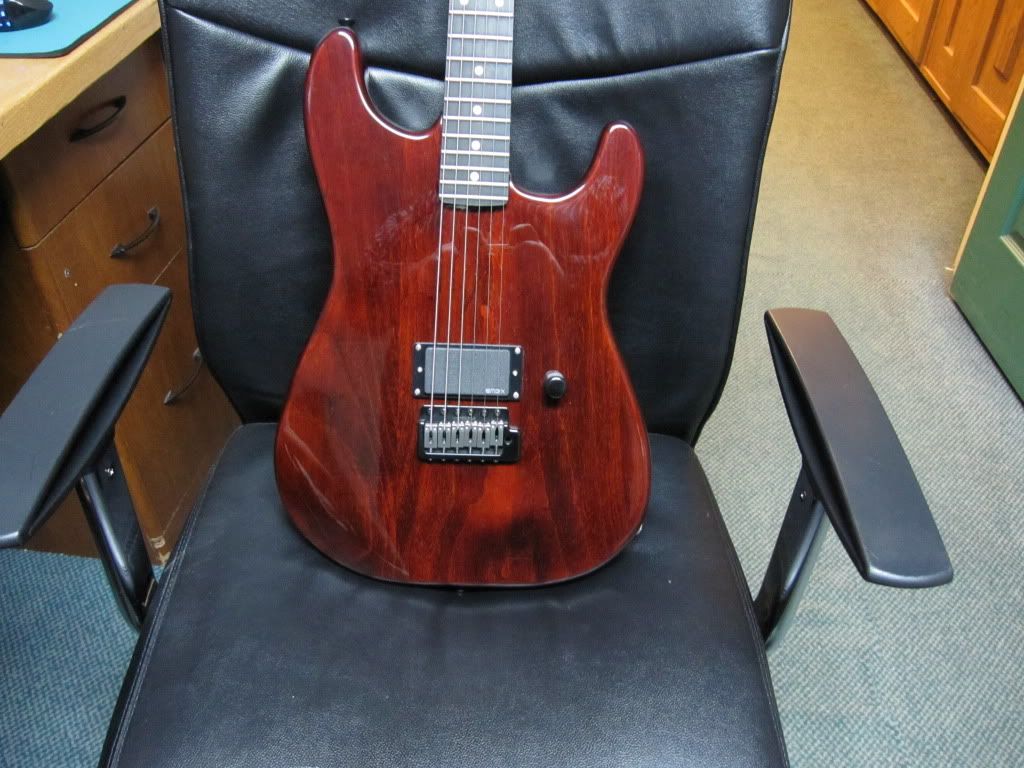 Behold! The Partscaster!
Cleaned off the remnants of the fucking foam peanuts :lol: then set her down and pulled out Groff's Box O Stuff. I'm no fan of active pickups, and so I made the decision as soon as I bought it that it was coming out. There's a specific type sound I want this guitar to have, and an EMG isn't gonna cut it. So I present to you, the replacement:
An SD Full Shred :metal:
I love this pickup so damn much!
So I proceeded to install it. I didn't take the EMG out of the pickup ring, so I used the screws that came with the Duncan. I put it in, and get it started in the hole with my fingers ( :quagmire: ), then grab my little screwdriver only to see that the pickup mount screw is FLAT and not phillips.... Wtf? This is the first time I have ever seen a screw for a guitar that wasn't either a phillips head or allen wrench screw... Good thing I brought my leatherman with me, I used the little knife (that I NEVER use) as a screwdriver. But really... Flat head?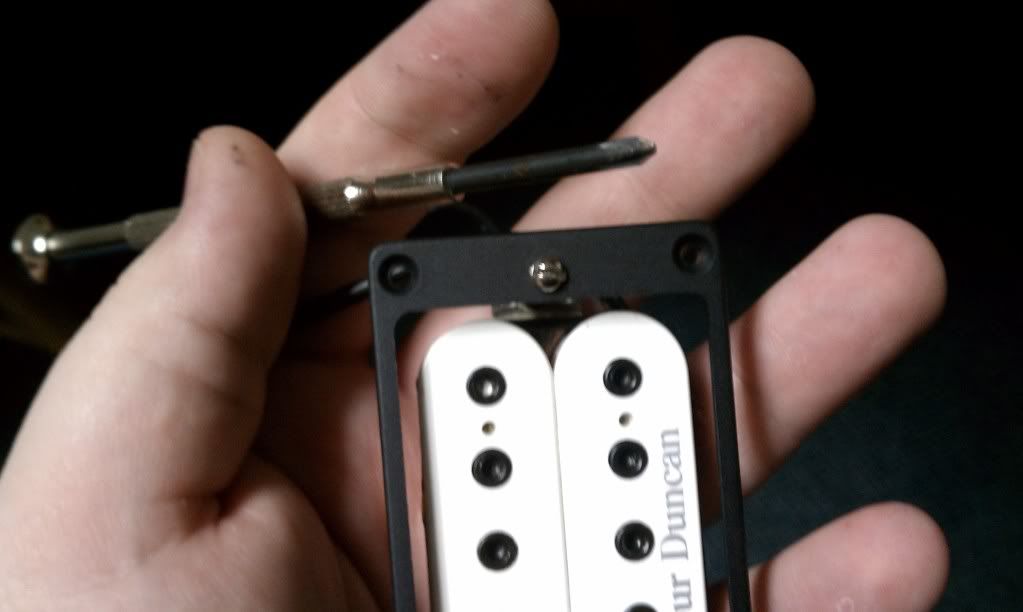 So off came the strings and with the magic of the internet here's what it looks like now.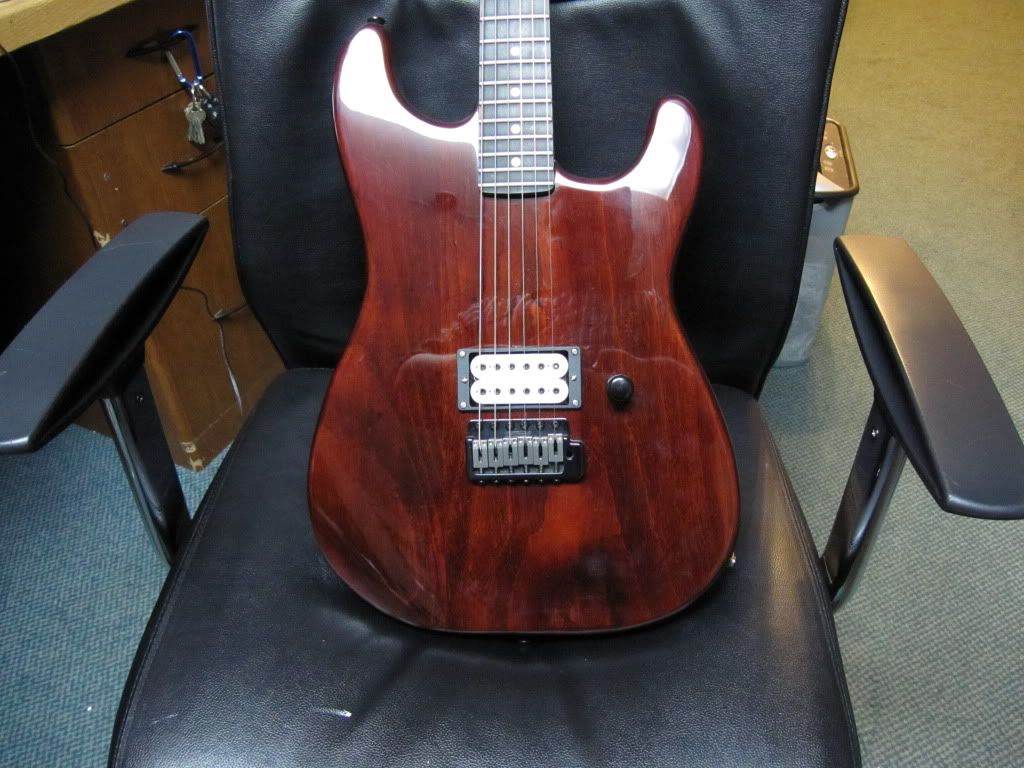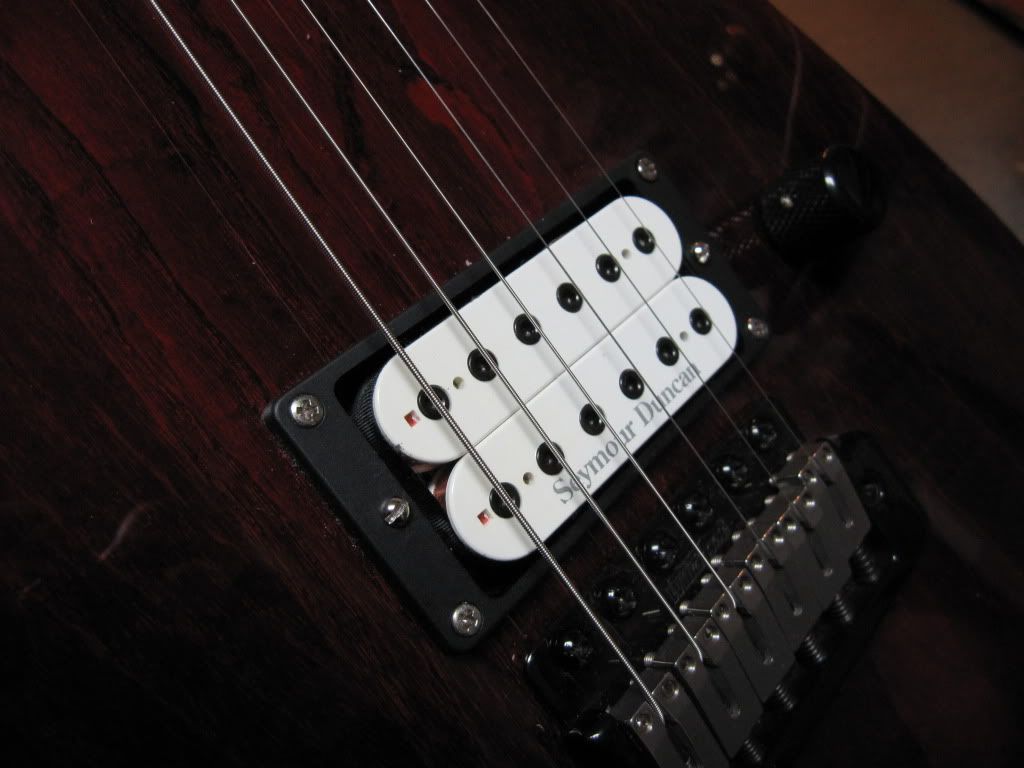 The only thing I want to do is take the pickup ring and spray it white. NO ONE makes a flat non-tapered pickup ring in white... I searched high and low, they just don't exist
Cream, black, silver and gold are my only options. I found white pickup rings from All Parts, but they're tapered, damn...