Discussion Starter
·
#1
·
Well the final guitar arrived and I could have almost cried. a 1998 RGR580PL. It was rated a 'B' at the store I bought it from and they lied. This thing looks like NOS. Not a mark, not a scratch, not a single mark anywhere. The cosmo black hardware has not a single pit or spot of corrosion. It has all its hang tags and tools and trem arm, none of which appear to have been used.
This ticks almost every box for many people, myself included. It's white, reverse headstock, maple board, original Edge trem, MAHOGANY BODY and it's perfectly clean.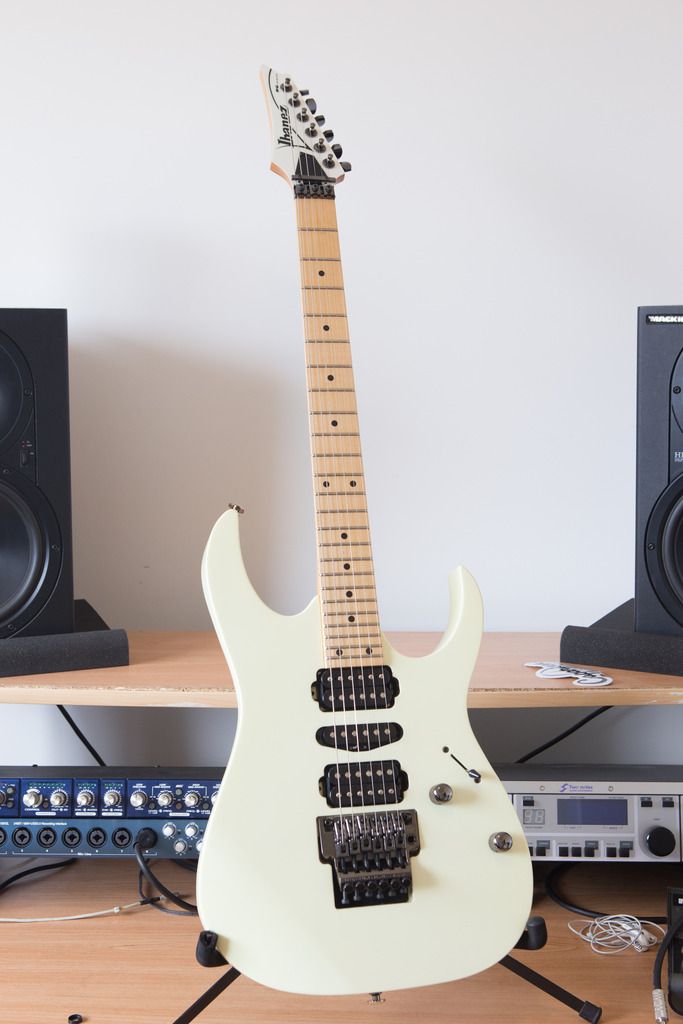 Vault Boy approves of this guitar.
And a family shot of my RG's, minus my old greenie and my 7321.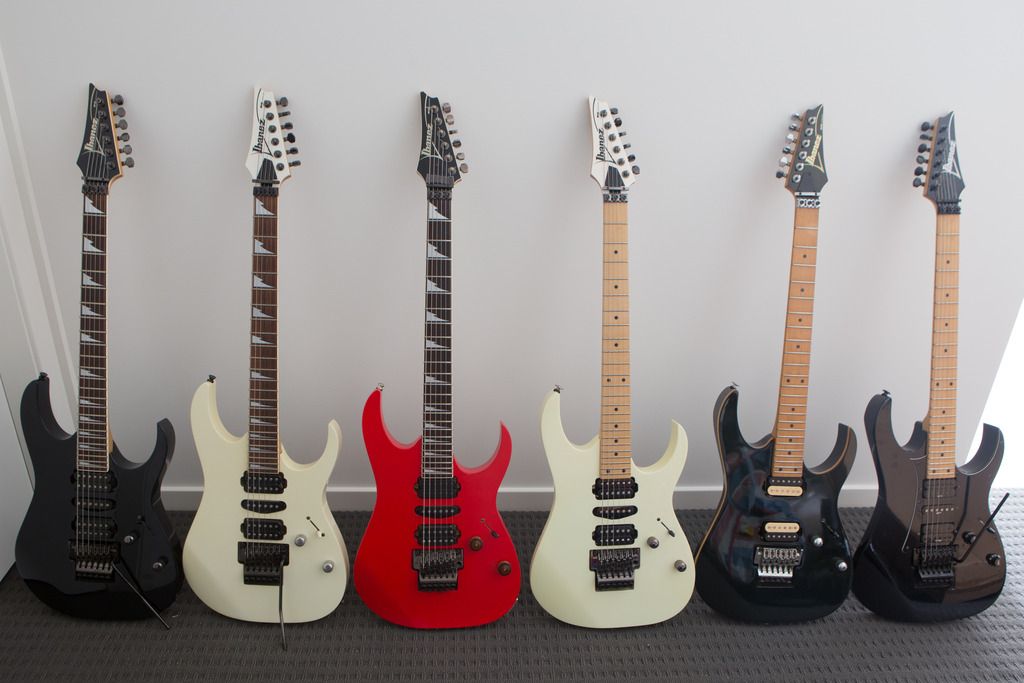 I think my RG GAS is satiated for the moment. Not much more I could want from one that I don't already have in the collection.
However I did end up purchasing one more guitar on a whim yesterday but that doesn't arrive till next week. This time it's NOT and RG or a Caparison. XD