Discussion Starter
·
#1
·
Well as you guys probably remember, I posted about that box I found about a week ago. And this morning I woke up to this(brought to you by my iPhone):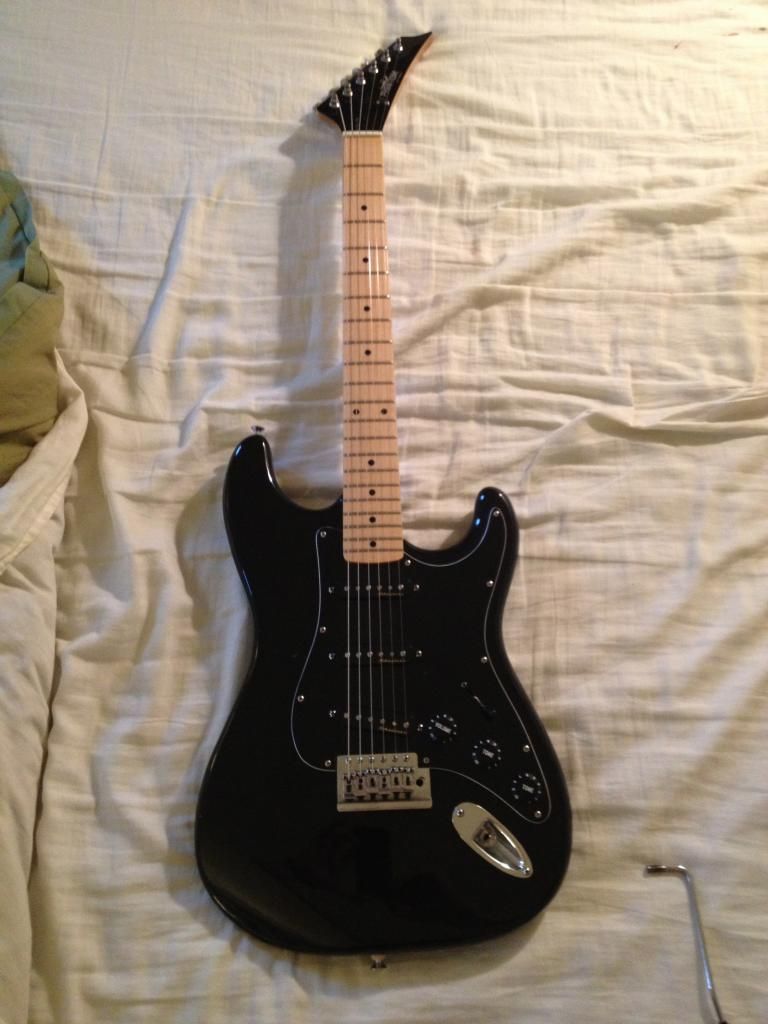 I've been watching this things for months and I mentioned it to my Dad recently, and he actually bought it! A really cool move considering he forbade me from getting new equipment and guitars. Needless to say he got a big hug and a thank you.
It's amazing what 200 bucks can buy in a local shop nowadays. This thing has a Fan-fucking-tastic neck on it, very Jackson-esque, but with a little more meat on it. It's got three noiseless single coils, which sound pretty damn good clean, I absolutely love the neck position on my 8100s clean channel. The bridge position is harsh and can't keep up with the neck however, but I'll be superstrating it anyway. They are really bright, I actually turned the treble all the way down on my amp for high gain playing. Quite satisfying actually.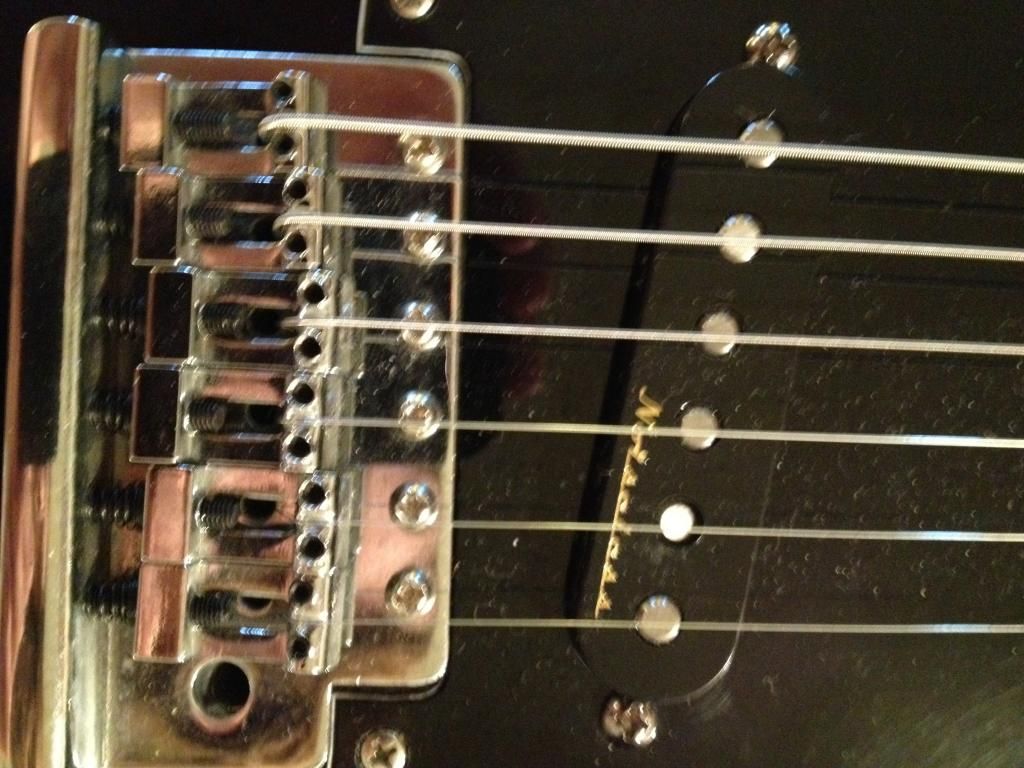 For being a guitar from the mid-eighties, this thing is also as mint as it could possibly be, apart from the replacement pickups. There are about three unnoticeable pick scratches, all on the pickguard, and I'm pretty sure I put them there playing it in the shop for the last three or so months every time I went in.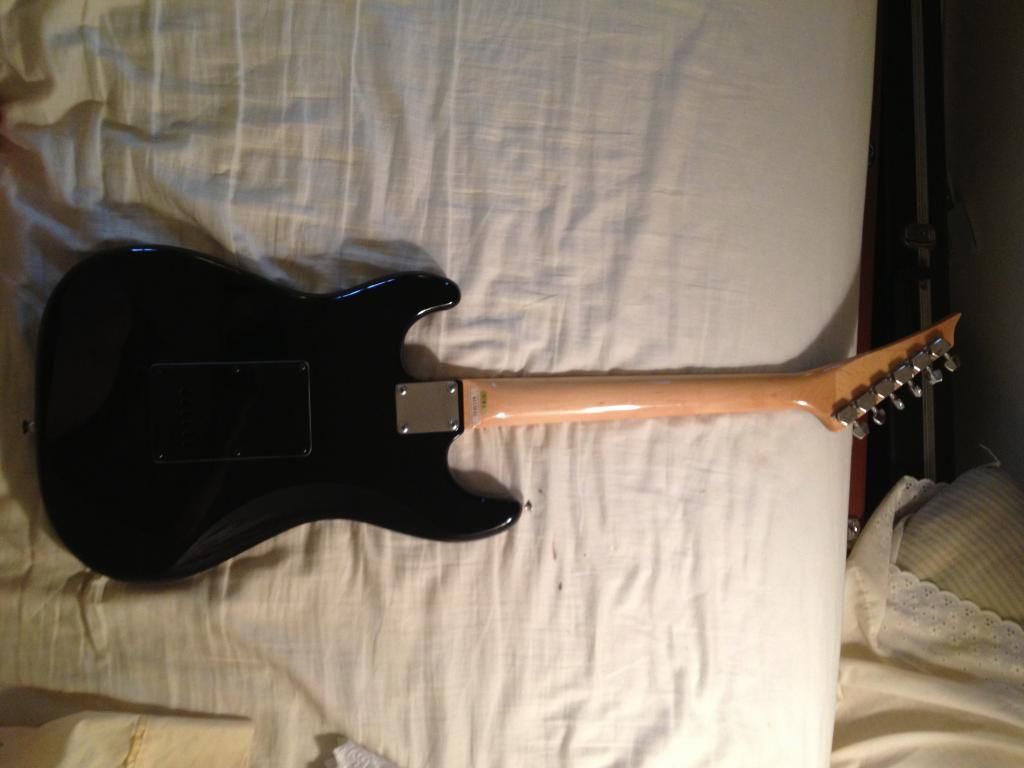 The neck this thing is what drew me in, it's pretty much perfect, and if i could have it reproduced I would. That will probably be a project for a later date I guess.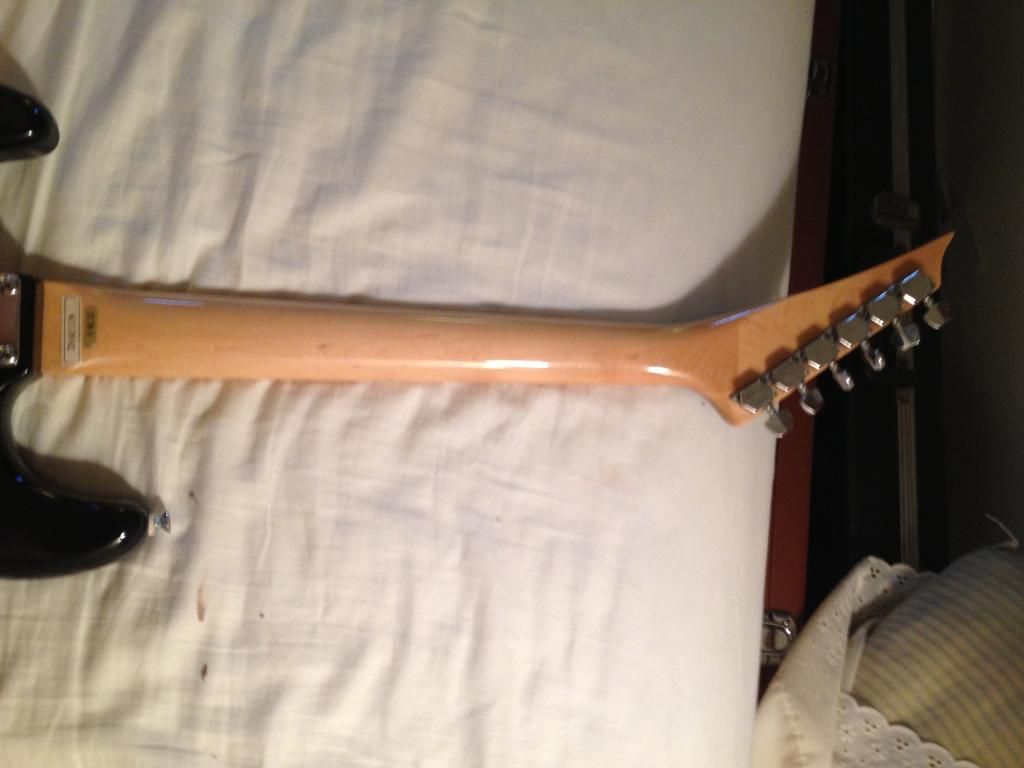 Mutherfucking Phantom Guitars. According to the internet they were only in business for a couple years before they folded. But the quality I'm seeing in this thing and other specimens on the internet confused me as to why that happened.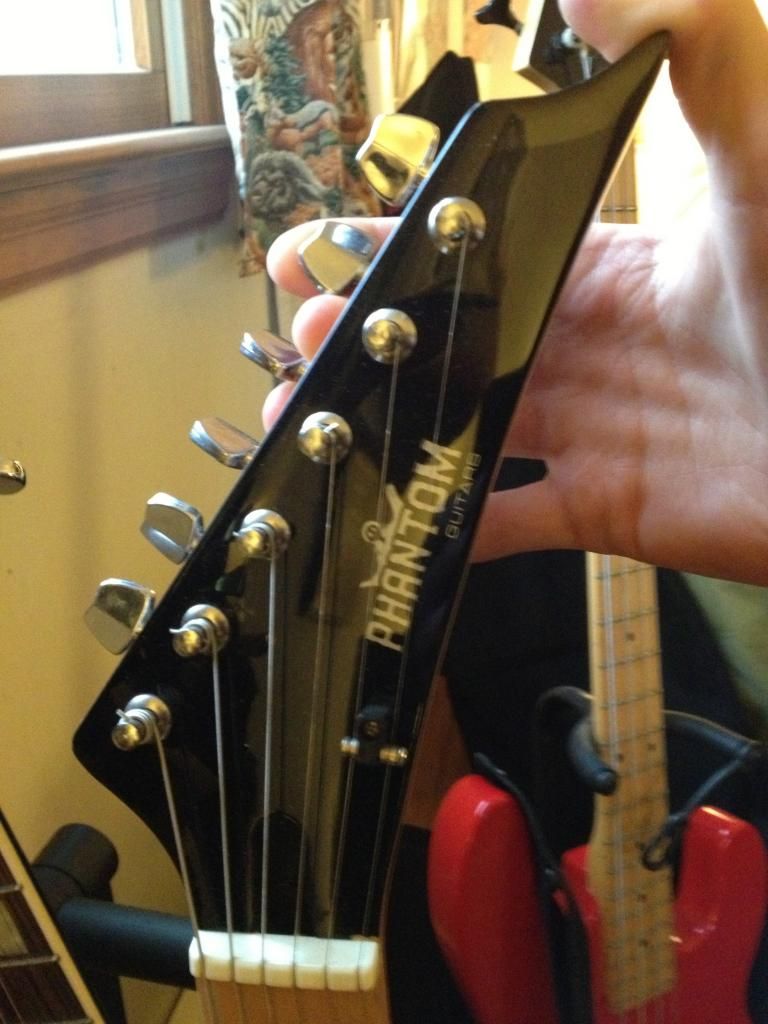 And a picture of the whole family, except for the parts caster and the V I haven't got to get started on yet.
Overall, this is a very solid guitar for a very solid price. I'm very happy I got to grab this beauty, since I'll probably never find on in person again for a very long time. The hardware is all top notch, the bridge is actually decent and stays in tune, I just need to tighten it so it will stand up to my picking hand once I put new strings. I also plan to dump the trem a lot, so the tighter the better :noodles:
The all maple neck absolutely kills, and the gloss finish on it is a really nice touch. it's really heavy too. I just tested it and it's noticeably heavier than my Maple-cap and neck Les Paul Custom! It's either a maple body or plywood, but this thing sounds too good to just be plywood, it's very cutting. I'm gona grab straplocks for it so I'll be able to find out when I pull the buttons out I guess.
It's gona get the Eddie treatment as well. I'm keeping the single coils in the middle and neck position, but I' going to put a traditional PAF in the bridge, something vintage style but still tight, probably an SD 59, or if I can find one on Ebay, I'm going to grab an EVH or a Gibson Burstbucker/Burstbucker Pro, because those things sound godly and I want something that will sit well with the middle and neck position but wil still do the humbucking thing. They're all warm pickups, but they have enough bite that it won't be a jarring change when i use the neck for epic warm soloing. :flex:
Overall, this was a damn good holiday for me. She's a blonde, I think I'll call her Kate
ickle: