Discussion Starter
·
#1
·
First off, thanks to Shannon for offering me this. What started off as an offer of a neck turned into me buying the whole guitar :lol: Plus the guy REALLY knowns how to pack a guitar. Lots of those air filled bags, a good sturdy box stapled shut with those industrial staples and lots of stickers for the dickhead workers to warn them that they might need to handle the package carefully.
Anyway, what I've bought is Donnie/Shannon's old BSB RG7. It's based on a Patric Sims alder body with RG7620 hardware. That includes pickups for now, but my BKP's will, go in it tomorrow when I can dig my soldering iron out. The neck is fantastic, virtually the same profile as the block heel UV's, which is actually kind of a bugger. I was planning on getting a reversed headstock neck with a maple board made for it by Sims Customshop (UK), but with a neck this good I can't do it. Maybe I'll get them to swap the board instead sometime.
Anyway, these are Shannon's picks as it's without strings right now, having only been put back together ~20mins ago. I will sort out a singlecoil for the middle position, but I'm not sure what yet. I've moved the volume back to the stock location and I'll be fitting a toggle killswitch in the tone location. Proper pic's once it's back together. For those coming to the UK jam you'll get then chance to give this a go.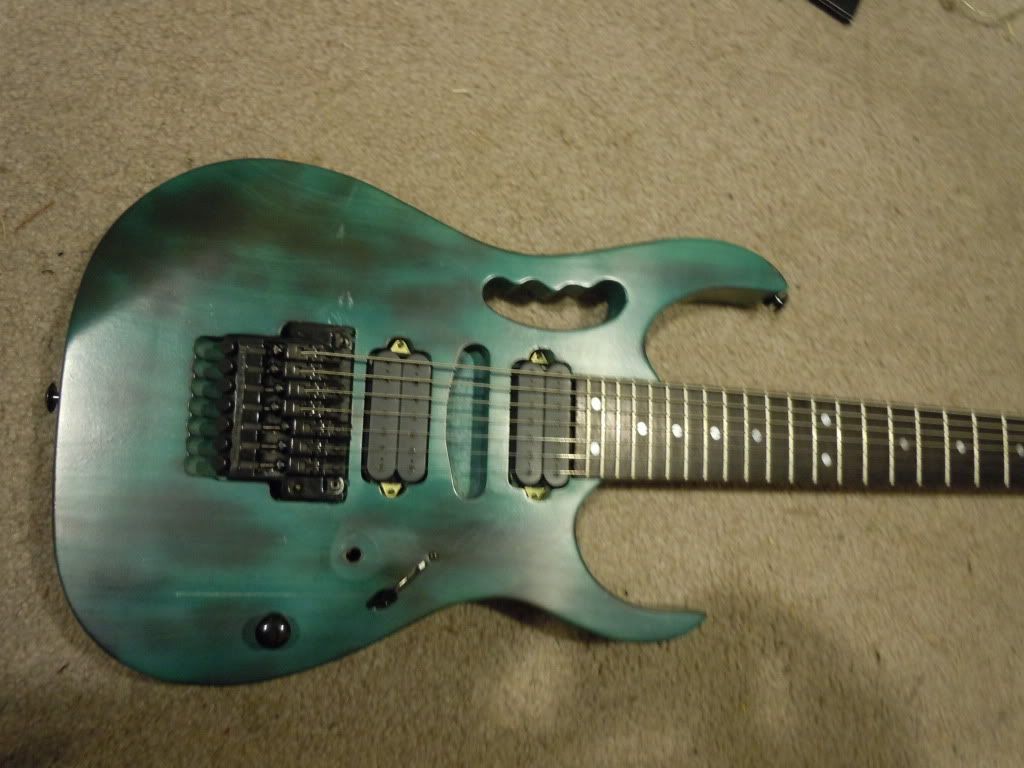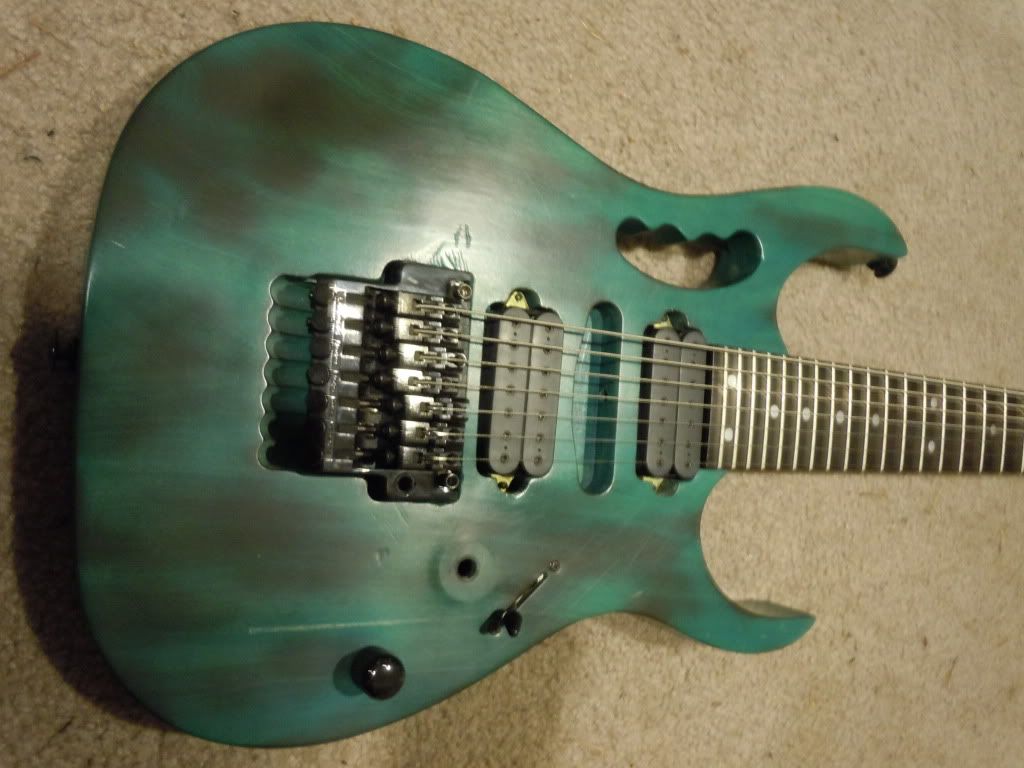 Headstock needs torching and an Ibanez logo: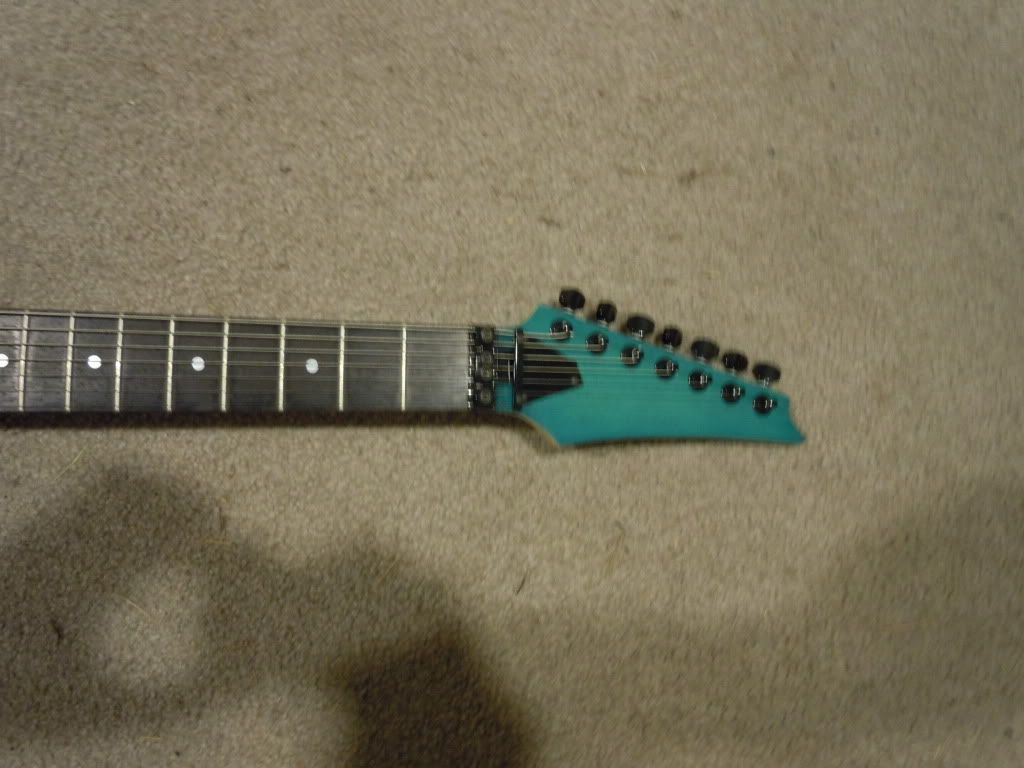 Cavities were routed slightly of centre: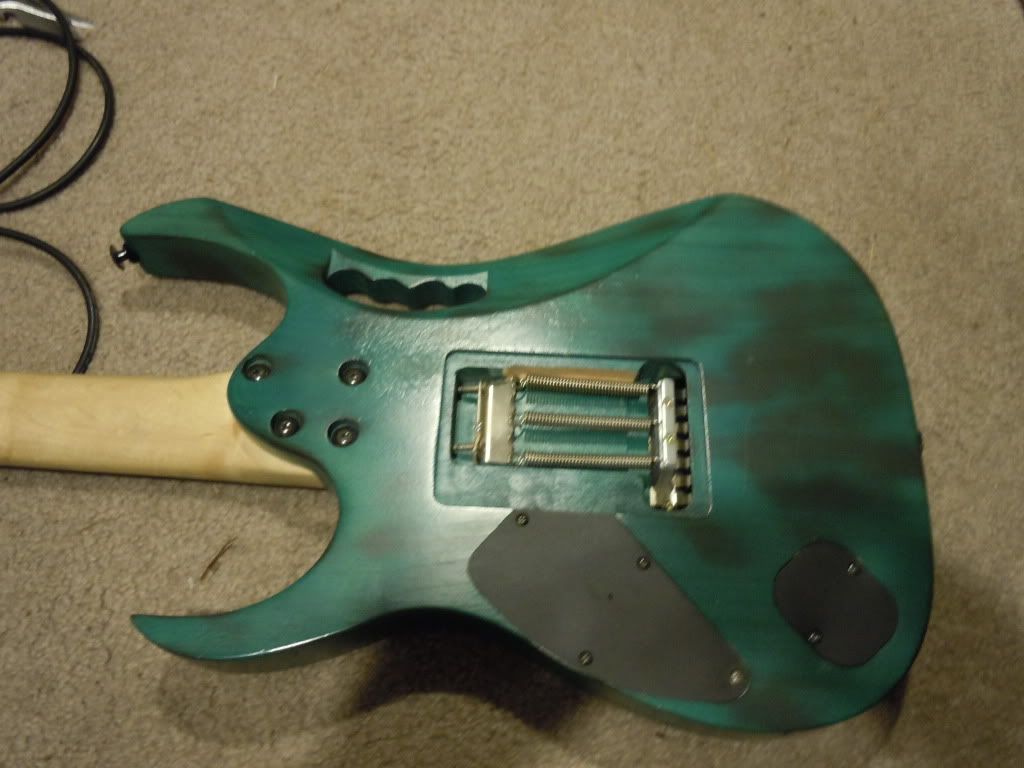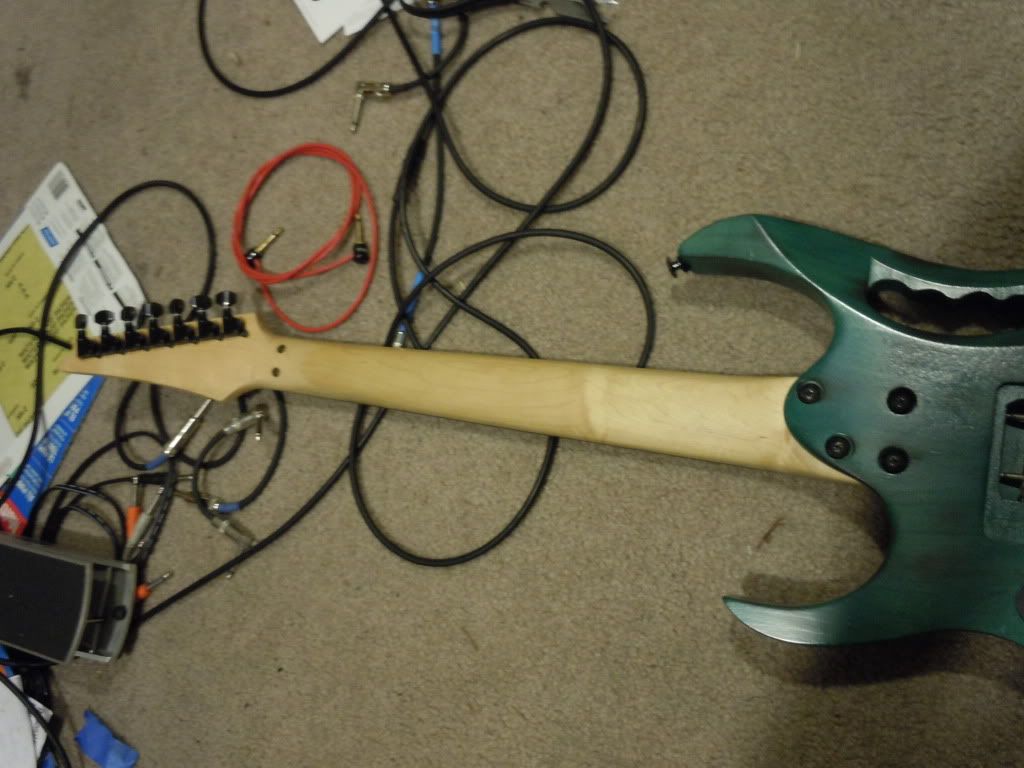 As Donnie put it together originally (the yellow stuff ended up in the Stryperverse):