Discussion Starter
·
#1
·
So, I'm on vacation for the week & after selling off a bunch of gear lately, I decided to pay a visit to a killer music store near me just to see what they had. I noticed they had all their Charvel USA Production Models for a great price. So, being that I'm a gearwhore & not retarded except on cheap beer drinkfests with Donnie, I thought I'd give them a whirl.
Specs:
http://www.charvel.com/pdf/SD%20Style%201rev3.pdf
Color: Candy Blue
Pups: SD JB/59
Pics for the internet:
Pics for my shitty camera phone: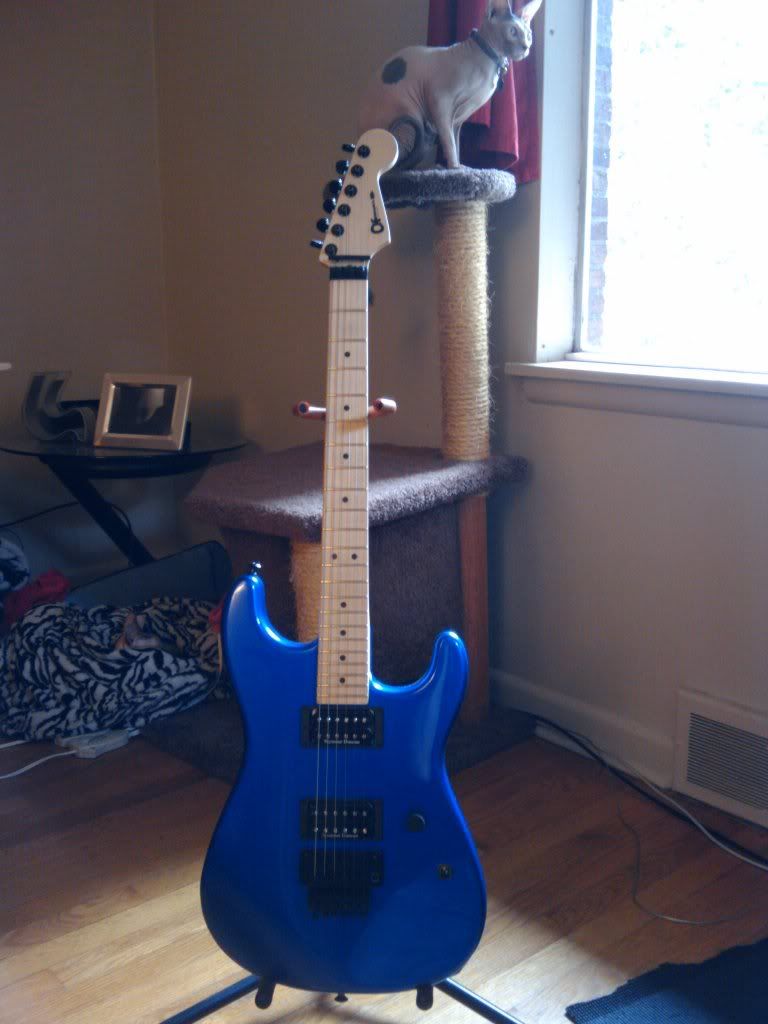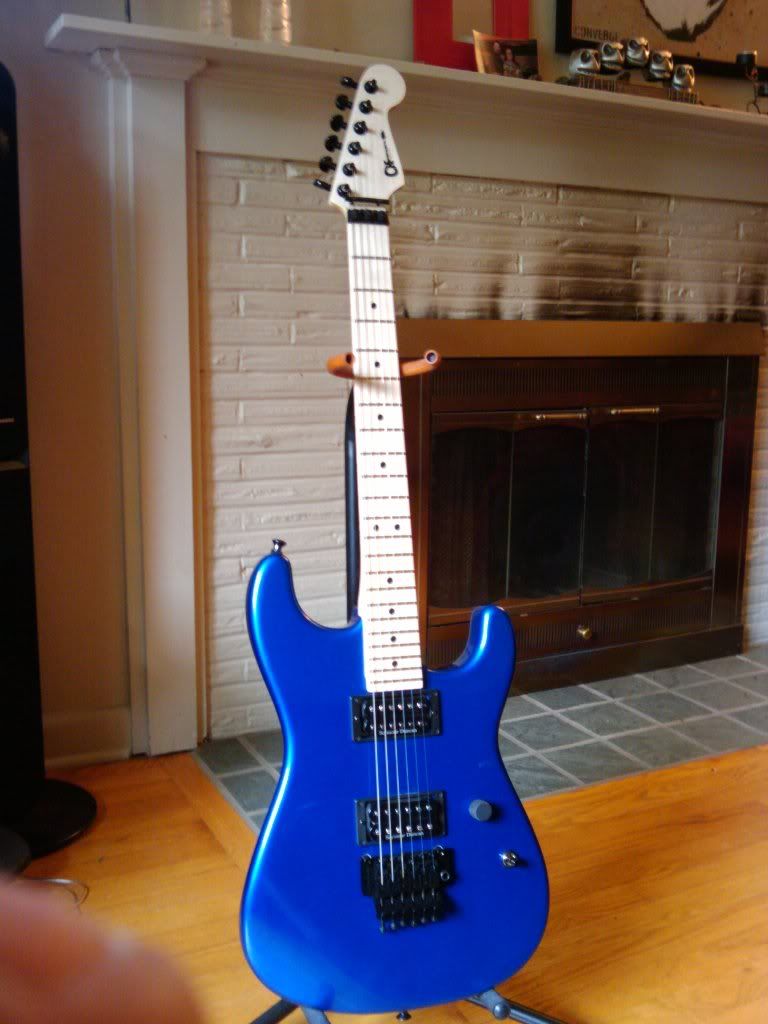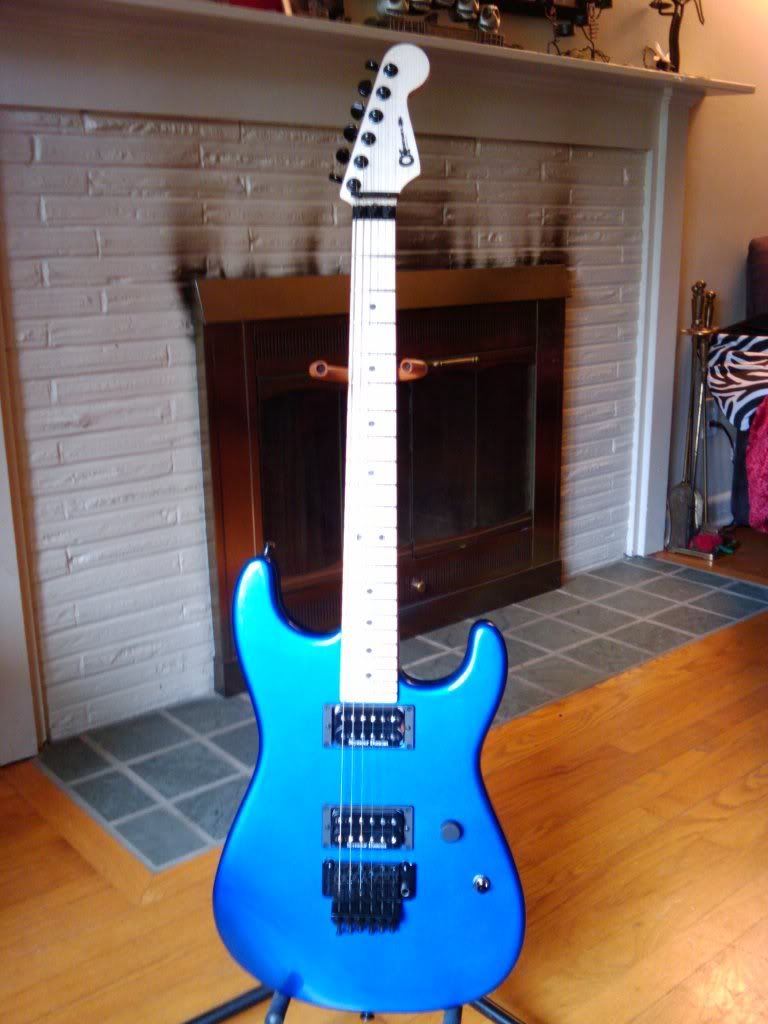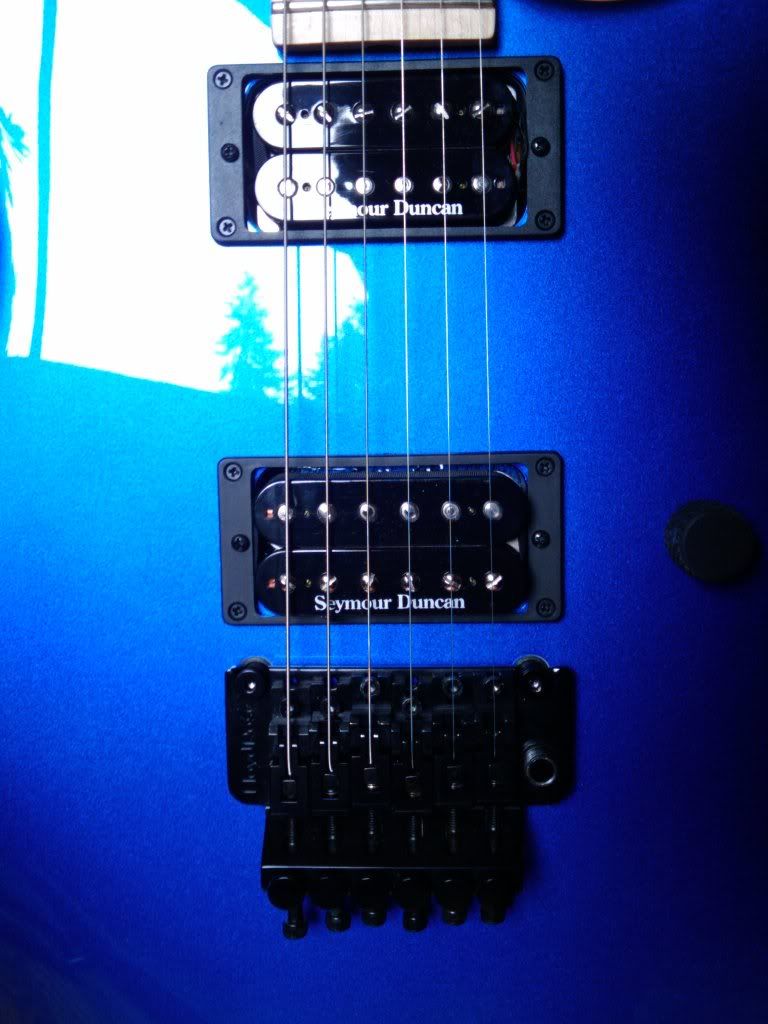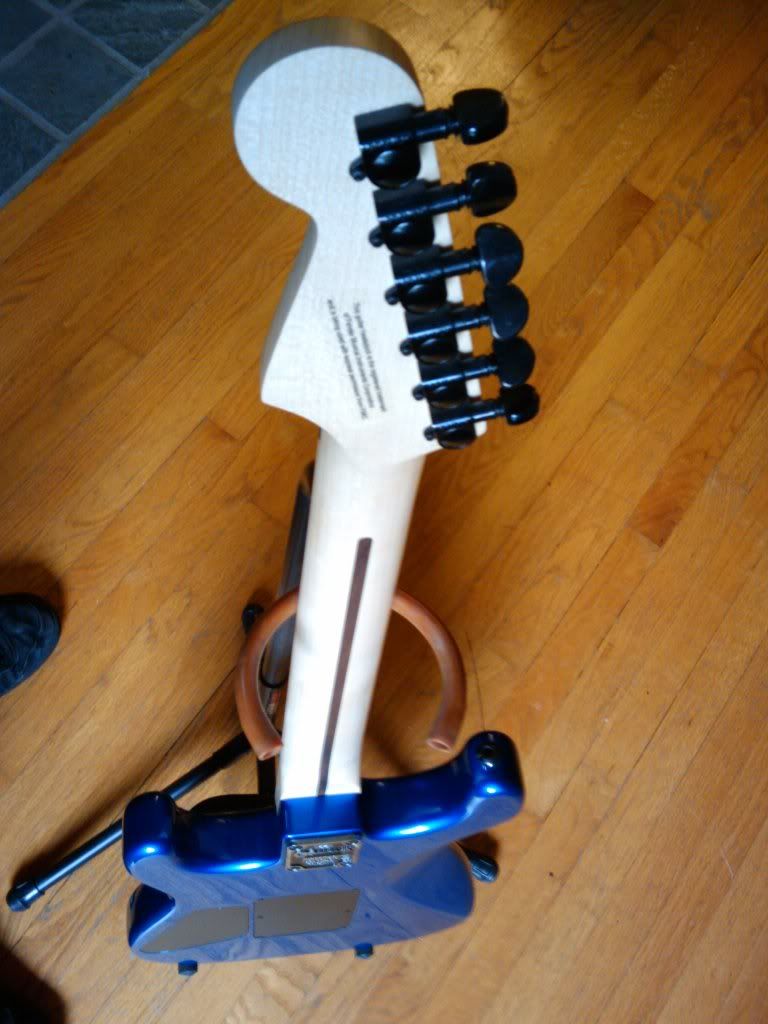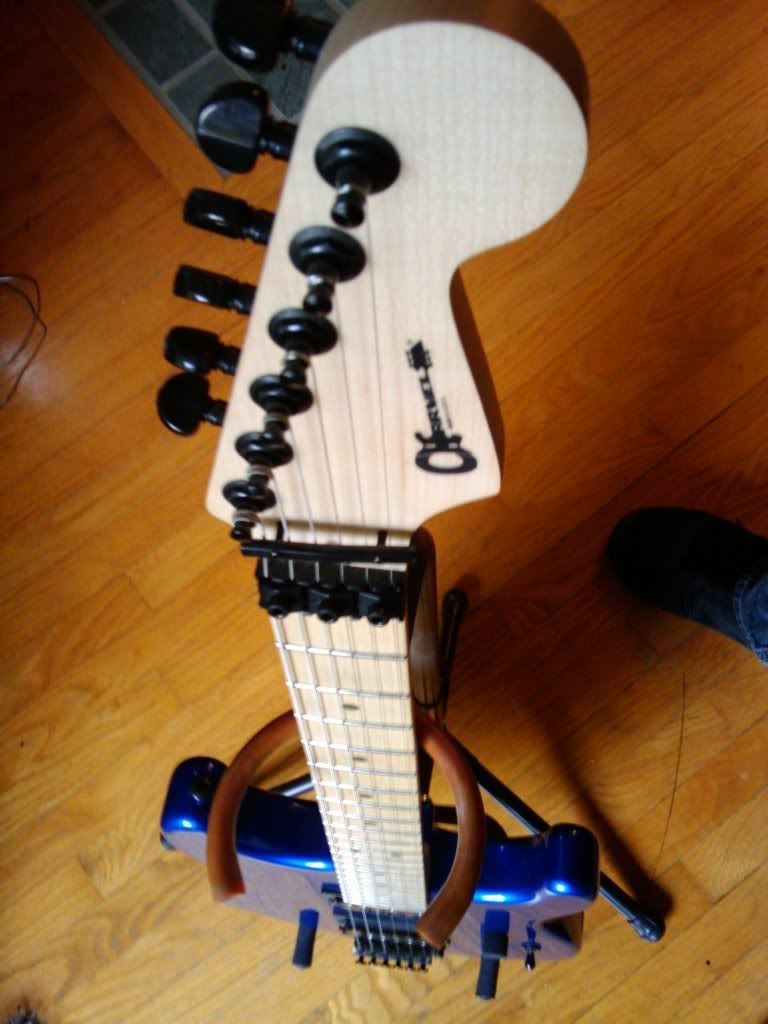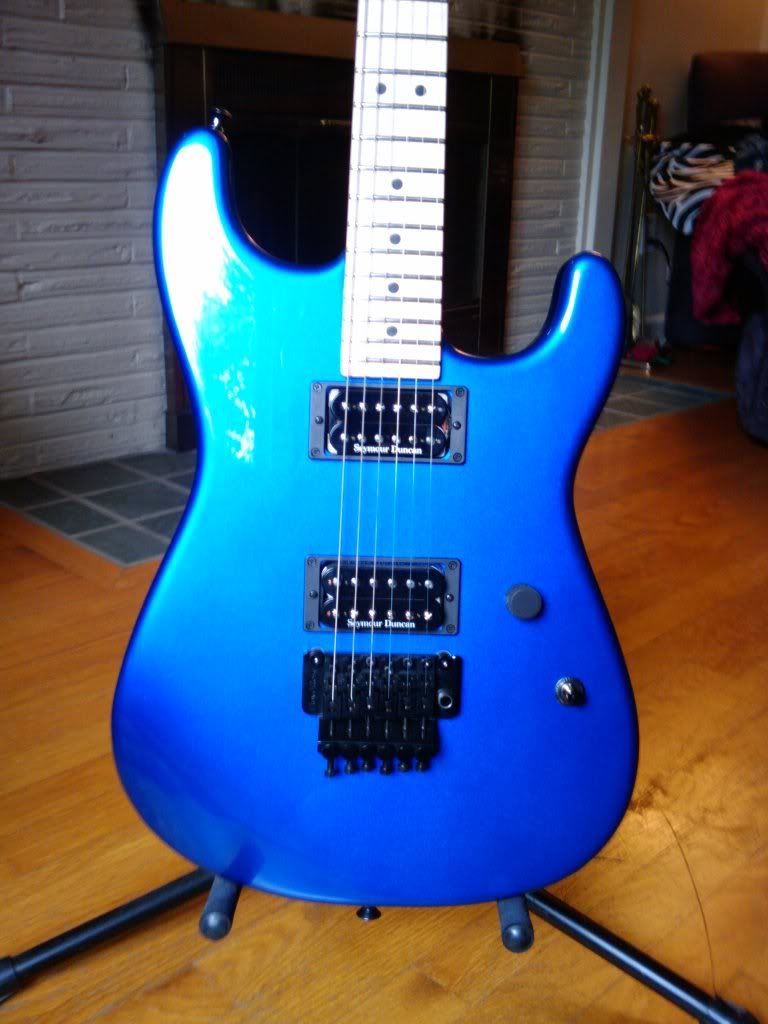 I NEED SOME FR00TY PUPS & ACCESSORIES NOW.